Image: pinterest.com
Like most teenagers in the 1960s, I loved The Monkees although, to be fair, they never usurped The Beatles as my absolute favourite group. The Monkees may have been contrived for US television but that doesn't mean they weren't talented. Sure, they would have been extensively promoted but they did sell squllions of records.
And among the foursome, Mike Nesmith was my favourite – the somewhat quieter, slightly less zany one with the woollen cap. I just thought that he was cool. So it was saddening this morning to wake up to the news that Nesmith has passed away at age of 78.
The closest I ever got to The Monkees was in 1969 when I spent a weekend in country Kingaroy attending the annual convention of the Lutheran Youth of Queensland. It just so happened that at that very same time, The Monkeemobile was in town as part of a promotional blitz to boost both the group and its TV series.
But back to Nesmith. Although he was a significant contributor to The Monkees, it was actually his later songs that stick with me.  'Rio' is regarded by many as the first pop film clip. If so, what a way to start. And, again, the mood is cool; the zany is the play on Reno and Rio towards the end of the song.
Then there was 'Joanne', a beautiful ballad to tear at the heartstrings.
To be honest, I don't know a lot more about what happened in the subsequent years of his life but this now almost septuagenerian remembers with great fondness the band and those two songs, more of the soundtrack of my youth.
RIP Mike Nesmith.
To return to our Footy Almanac home page click HERE.
Our writers are independent contributors. The opinions expressed in their articles are their own. They are not the views, nor do they reflect the views, of Malarkey Publications.
Do you enjoy the Almanac concept?
And want to ensure it continues in its current form, and better? To help things keep ticking over please consider making your own contribution.
Become an Almanac (annual) member – CLICK HERE.
One-off financial contribution – CLICK HERE.
Regular financial contribution (monthly EFT) – CLICK HERE.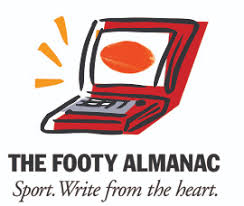 A relaxed, Noosa-based retiree with a (very) modest sporting CV. A Queenslander through and through, especially when it comes to cricket and rugby league. I enjoy travel, good coffee and cake, reading, and have been known to appreciate a glass or three of wine. As well as being one of Footy Almanac's online editors, I moonlight as an editor for hire - check me out at www.writerightediting.com.au