Almanac Football: The hunt for the owner of the red shorts
After consulting my phalangeal calculator, I now know that they turned 23 this year. Apart from a small grease stain collected whilst changing a front-end loader tyre, they're as pristine now as the day they fell off the loom.
I must admit, they're a tad large in the leg band. With legs more avian than they are athletic, I was always going to be left lacking. However, my bourgeoning beer belly has the waistband extended ever so slightly.
I still remember when I saw them on the thrift shop rack. The familiar piping. The shield of my youth. The faded cerise rather than the synonymous maroon.
Despite being aligned with a different faith, I parted with the required pair of gold coins and have provided them with a home ever since.
When I shuffle my chassis across the boundary for a kick, I'm Voss or I'm D. Dickfos. When I'm in the backyard, barefoot and smoking, I'm a name on the fringe – T rather than A. Lynch, perhaps.
It's in these moments that I wonder – who owned these shorts before me?
Some online sleuthing alerted me to the fact they were from '97 – the first season following the merger. Further rock turning notified me that, due to them being SPAM stamped, they were almost certainly player-issued.
When I visit the Rose, you won't find me at the bar. You won't find me on the footpath steadily filling the metallic ashtray. No, you'll instead locate me scanning the framed poster from that inaugural Lions season up north.
The questions internally circle as my eyes tick along horizontally – who's wearing my shorts? How did they end up in a Sydney Road op-shop? How in hell were they only three bucks?
I doubt I'll ever know, but if you ever see someone scanning a print of 45 strangers at the back of a Fitzroy pub, come and say 'g'day'. I could definitely use the distraction.
The Tigers (Covid) Almanac 2020 will be published in the coming weeks. It will have all the usual features – a game by game account of the Tigers season – and will also include some of the best Almanac writing from the Covid winter.  Pre-order right now HERE
To return to our Footy Almanac home page click HERE.
Our writers are independent contributors. The opinions expressed in their articles are their own. They are not the views, nor do they reflect the views, of Malarkey Publications.
Do you enjoy the Almanac concept?
And want to ensure it continues in its current form, and better? To help things keep ticking over please consider making your own contribution.
Become an Almanac (annual) member – CLICK HERE.
One-off financial contribution – CLICK HERE.
Regular financial contribution (monthly EFT) – CLICK HERE.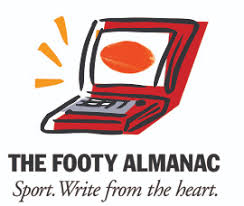 Lit grad, luddite and lover of the game. https://fivesevenfiveblog575.wordpress.com/