Geelong's Record Run: Round 9 1952 – Geelong v South Melbourne (The start of the run)
Geelong's Record Run
(1/26)
 Featuring Tony Walsh and Don Scott from Geelong West
Geelong v South Melbourne
Kardinia Park
Saturday 21 June 1952
The VFL's scheduling of a round of games in country and interstate locations in round eight 1952 may have helped kick start one of the greatest team achievements in VFL/ AFL history.
In round eight Geelong and Essendon met in Brisbane, under lights at the Exhibition Ground, for premiership points on Monday 16th June 1952. Described by The Age as the "flood-lights" match, it was a football bath. Geelong was on the receiving end of a 69 point drubbing. The mercurial John Coleman kicked 13 goals for the Bombers that night.
Albury, Euroa, Yallourn, North Hobart and Sydney were the other venues for the round eight games. Geelong player Les Reed's home club, Euroa, hosted the match between Carlton and Hawthorn.
Geelong's loss to Essendon that round was the last it would experience for over 13 months and a second successive premiership would be claimed in the meantime.
Geelong's round nine opponents were South Melbourne at Kardinia Park. After returning from the Brisbane match late on the Tuesday night, the Cats had just three days to prepare for the game against the 'Bloods'. They were bruised, cranky and tired. To add to their concerns, full forward George Goninon broke a bone in his shoulder in the Brisbane game and would be sidelined for weeks. Meanwhile, South Melbourne had played North Melbourne in Albury in round eight, enjoying a 22 point victory, putting them a game ahead of Geelong and second on the ladder.
Geelong made five changes to its team bringing in Fred Flanagan, Bruce Morrison, Neil Trezise, Tony Walsh and Les Reed with George Goninon and John Hyde out injured and Sid Smith, Don Scott and Jack Stevens omitted from the 18. Replacement full forward Tony Walsh, recruited from Geelong West, was playing his first full VFL match. Another Geelong West recruit, Don Scott, was named as 20th man for Geelong. South also made five changes to their team and were without full back Fred Goldsmith for the match.
The teams
                              Geelong
B.           Hovey                Morrison          Sharp
HB.        Middlemiss     Williams           Renfrey
C.           Turner               Palmer               Reed
HF.        Rayson              Flanagan           Davis
F.           Pianto                Walsh                McMaster
Foll.      Morrow             Swarbrick        Trezise
Res.      S. Smith             Scott
                              South Melbourne
| | | | |
| --- | --- | --- | --- |
| B. | Earl | Dornau | Garrick |
| HB. | Browning | Paez | Hilet |
| C. | Murray | Schaefer | Brew |
| HF. | Sibun | G. Lane | Gunn |
| F. | Gillett | Deegan | Eichhorn |
| Foll. | Scott | Taylor | E. Lane |
| Res. | Patterson | Lynch | |
In its preview of the game, the Footy Week noted that "Geelong will have to take stock" and they could "toboggan right down the" ladder." Percy Beames, writing in The Age, predicted a South win and thought he recognised signs of a decline in the power of the 1951 premiers.
The Cats were having none of that and after a dour struggle in the mud at home pulled away from South in the last quarter to win by 20 points. The inclusion of Tony Walsh, replacing the injured Goninon, proved a masterstroke as the newcomer booted four goals in the low-scoring match. The Age described Walsh as "… cool and intelligent in a crisis". The Argus reported, "… from swift leads and sure marks he kicked the first four goals scored by his side."
Geelong's rovers Pianto and Trezise sharked the ball cleverly and gave the Cats plenty of drive. Their patched defence stood up well with Hovey, Morrison, Middlemiss and Williams amongst the best for Geelong.
Scores
Geelong                                        1.5                       2.7                        4.9                        7.13 (55)
South Melbourne                       2.2                       3.7                        4.10                     4.11 (35)
Goals
Geelong – Walsh 4, Pianto, Turner, Rayson
South Melbourne –  Gunn, Eichhorn, Sibun, E. Lane
Best
Geelong – Pianto, Morrison, Hovey, Middlemiss, Trezise, Walsh, Williams
South Melbourne – Taylor, Gunn, Schaefer, Paez, Brew, Garrick, Eichhorn
Umpire             Robinson                         Attendance    21513
Reserves
Geelong 8.3 (51) defeated South Melbourne 5.12 (42)
Around the grounds
All home teams lost with the exception of Geelong.
At Punt Road Carlton 5.9 (39) defeated Richmond 5. 3 (33)
At Victoria Park North Melbourne 8.12 defeated Collingwood 6.8 (44)
At Windy Hill Melbourne 10.15 (75) defeated Essendon 11.8 (74)
At the Western Oval Fitzroy 7.8 (50) defeated Footscray 6.9 (45)
At the Junction Oval Hawthorn 7.6 (48) defeated St. Kilda 5.11 (41)
Next week      Round 10 Hawthorn v Geelong
With features on: Jim Tuckwell; and For the opposition –  Roy Simmonds.
The VFL top four
| | | | | |
| --- | --- | --- | --- | --- |
| Collingwood | | 9 | 28 | 157.2 |
| Geelong | | 9 | 28 | 117.1 |
| South Melbourne | | 9 | 28 | 115.5 |
| Carlton | | 9 | 24 | 106.4 |
This week's featured Geelong players: Tony Walsh and Don Scott from Geelong West
In Geelong's contingent of players during its record run, there were two recruits from Geelong West: full forward Tony Walsh (number 31) who played just two games and small forward Don Scott (number 34) who managed three in that time. Walsh, a Physical Education teacher, arrived at Geelong with a good reputation as a full forward after being runner up in the Ballarat League's goal kicking in 1951. Despite his promising debut, Walsh made only one more appearance for the Cats in 1952. He moved to Carlton in 1953 where he played for two seasons.
Don Scott was recruited by Geelong in 1951 and played eight games in his first season at Kardinia Park. On debut against Carlton in round four, the speedy forward pocket kicked three goals in what was his best performance for the Cats.
Against South Melbourne in round nine 1952 Scott was named 20th man. He came on in the third quarter for the injured Tom Morrow. Don Scott 's VFL career ended in 1952.
Country footy connections
Geelong West played in the Ballarat Football League (BFL) between 1946 and 1962 where they were very successful, finishing minor premiers in 1949, 1956, 1959 and 1962 and winning four consecutive flags (1956-59). They joined the VFA Division 2 in 1963.
That Saturday in 1952, Golden Point 8.14 (62) defeated Tony Walsh and Don Scott's original team Geelong West 8.7 (55) in the BFL.
For the opposition… Ian Gillett, South Melbourne
Playing for South Melbourne against Geelong that round was forward and ruckman Ian Gillett. Gillett, recruited from the local Sunday Amateur League club South Surfers, first played senior football for the Swans in 1951. An accurate left footer, he was South Melbourne's leading goal kicker in 1953 and won the club's best and fairest award in 1956. Gillett later joined Coolamon in the South West District Football League (NSW). He captain coached Coolamon from 1959-63, leading them to a premiership in his first season. Gillett was known as "Heap" in Riverina football circles.
Ian Gillett's future Riverina club, Coolamon, defeated Narrandera by 14 points that round in 1952.
Meanwhile …
The Victorian Legislative Council election was held that Saturday with the ALP gaining seven seats and control of the upper house.
Victoria experienced severe flooding with many coastal communities in the Gippsland region and the Barwon Heads area inundated.
Appropriately, Melbourne moviegoers were treated to Singin' in the Rain starring Gene Kelly, Donald O'Connor and Debbie Reynolds. Number one on the Australian music charts was "Cry" by Johnnie Ray.
To read Peter's introduction to this series, click HERE.
To follow Peter's coverage of St. Kilda's premiership season, read 1966 And All That.
The Tigers (Covid) Almanac 2020 will be published in 2021. It will have all the usual features – a game by game account of the Tigers season – and will also include some of the best Almanac writing from the Covid winter.  Pre-order HERE
To return to our Footy Almanac home page click HERE.
Our writers are independent contributors. The opinions expressed in their articles are their own. They are not the views, nor do they reflect the views, of Malarkey Publications.
Do you enjoy the Almanac concept?
And want to ensure it continues in its current form, and better? To help things keep ticking over please consider making your own contribution.
Become an Almanac (annual) member – CLICK HERE.
One-off financial contribution – CLICK HERE.
Regular financial contribution (monthly EFT) – CLICK HERE.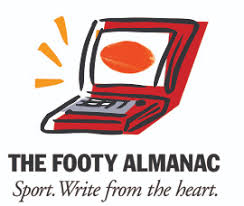 is a lifetime Geelong supporter. Hailing from the Riverina, he is now entrenched on the NSW South Coast. His passion for footy was ignited by attending Ovens and Murray League matches in the 1960's with his father. After years of watching, playing and coaching, now it is time for some serious writing about his favourite subjects… footy, especially country footy, and cricket.