Geelong's Record Run: Introducing Peter Clark's new column for 2021
Last season Peter Clark told the story of St Kilda's premiership year. His column, 1966 and all that, was very well-received. St Kilda fans enjoyed re-living the great season and Peter gave a summary of all the games in each round and added other sporting and current affairs highlights from that week in 1966.

This year Peter is will be doing a week by week account of Geelong's undefeated run through 1952 and 1953. This is his prologue.
Geelong's Record Run
What a streak! Twenty six VFL games without a loss. That is Geelong's record run achieved across the 1952 and 1953 seasons.
The Cats' sequence of undefeated games surpassed Collingwood's 20 wins in succession achieved in 1928-29. It was in fact two records in one: 23 wins in succession and 26 games without a loss. Geelong's draw against Essendon in Round 11 1952, three games into the run, interrupted the sequence of wins, but did not break the streak of undefeated games. Geelong's record of undefeated games stands today, almost 70 years on.
Most Footy Almanackers were yet to be born when Geelong created the record. How did Geelong establish its domination of the VFL competition? Who were the footballers that made it happen? Where did the players come from and how did their original teams fare at the time? Who were Geelong's greatest rivals? Apart from a second successive premiership for Geelong in 1952, what other news surrounded Melbourne football? And what was happening in Australia and the World between June 1952 and August 1953 when Geelong racked up 23 consecutive wins and was unbeaten in 26 rounds of football?
Approximately 500 players pulled on the jumpers of the 12 VFL clubs during Geelong's record run. Geelong played 36 of them. But only one Cat, Russell 'Hooker' Renfrey, played in all 26 games of the record run. Bert Worner played in all 23 consecutive wins and missed the game that broke the run. Bob Davis, Fred Flanagan, Peter Pianto, Bruce Morrison, Doug Palmer and Russell Middlemiss played in 25 of them. Bert Worner and Geoff Williams played in 24, Neil 'Nipper' Trezise and John Hyde played in 23, Bill McMaster 22, George Goninon 21, Leo Turner 20, Sid Smith and Ron Hovey 18, Norm Sharp and Les Reed 17, Bernie Smith 16, Harry Herbert, George Swarbrick and Noel Rayson 15, Terry Fulton 11, Tom Morrow 7, Jim Norman, Ivan Baumgartner and Bruce Murray 5, John McMahon and Jim Tuckwell 4, Jim Roberts, Don Scott and Jack Stevens 3, Les Borrack and Tony Walsh 2, Don Worland and Leo O'Halloran 1. Five of the 36 players were selected in Geelong's Team of the Century, with coach Reg Hickey also named in the team. Back pocket player Bernie Smith was named in the VFL/AFL Team of the Century.
Among the 36 "unbeatables" there was: a promising fast bowler from Warrnambool; an Adelaide boy who won a Brownlow; a goal-kicking machine from Tassie; a future Order of Australia Medal recipient; the real pioneer of ruck roving; a star from Redan who could not get a clearance; a recruiting guru; a future parliamentarian; a fine wool man from Swan Hill; a talented gift runner; and a gold nugget from Ballarat. There were two future club presidents; three future Geelong coaches … and the list goes on. Two-thirds of the contingent originated from clubs beyond the Geelong area, mostly from country Victoria.
Over the course of the 2021 AFL season you will meet them all.
You will also get to know some of the footballers from the other 11 VFL clubs in 1952-53. Many of them are well known, others not so, but each has a place in the story of Geelong's Record Run, the VFL and country football as it was almost seventy years ago. A sample includes: a Collingwood legend who became one of the unluckiest VFL coaches; a Stawell Gift winner; one of Portland's and Melbourne's favourite sons; a future Supreme Court registrar who came from Broken Hill; the highest 'paid' footballer in the country; the Magpie wingman who collided with 'Bluey' Adams in the '55 grand final; a sterling Bomber who found a new home on the NSW border; the architect of Hawthorn's first flag; a Lion who became a Saint via a sojourn at Holbrook; and many more.
Geelong's run of undefeated games commenced with a win over South Melbourne in Round 9 1952 and ended with a win over Footscray in Round 13 of the following season. A week later, the Cats' 1953 nemesis Collingwood was the first team to defeat Geelong for over 13 months.
It was not a sequence of wins that came out of the blue. The Cats had recorded wins in 21 of the previous 25 games prior to the start of the winning streak. The club remained a force afterwards but the magic had disappeared and the boys from Corio Bay missed out on three flags in three years when Collingwood were victorious over them in the 1953 grand final.
Geelong's record run spans a time of other significant national and world events: the coronation of Queen Elizabeth II; the birth of the pill and the development of a polio vaccine; the Helsinki Olympic Games; Lang Hancock's discovery of the largest deposit of iron ore in the world; the first successful ascent of Mount Everest; and as Geelong's record run ended, so too did the Korean War.
What follows over the next 26 weeks is a team football record to savour. Join me on the journey – Geelong's Record Run – every Wednesday on the Footy Almanac, over the course of the 2021 AFL season as we turn back the clock to 1952-53.
As mentioned, Peter Clark's previous series for the Almanac covered St. Kilda's 1966 premiership year.
The Tigers (Covid) Almanac 2020 will be published in 2021. It will have all the usual features – a game by game account of the Tigers season – and will also include some of the best Almanac writing from the Covid winter.  Pre-order HERE
To return to our Footy Almanac home page click HERE.
Our writers are independent contributors. The opinions expressed in their articles are their own. They are not the views, nor do they reflect the views, of Malarkey Publications.
Do you enjoy the Almanac concept?
And want to ensure it continues in its current form, and better? To help things keep ticking over please consider making your own contribution.
Become an Almanac (annual) member – CLICK HERE.
One-off financial contribution – CLICK HERE.
Regular financial contribution (monthly EFT) – CLICK HERE.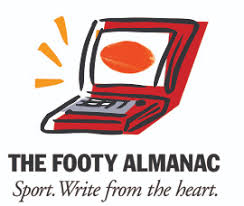 is a lifetime Geelong supporter. Hailing from the Riverina, he is now entrenched on the NSW South Coast. His passion for footy was ignited by attending Ovens and Murray League matches in the 1960's with his father. After years of watching, playing and coaching, now it is time for some serious writing about his favourite subjects… footy, especially country footy, and cricket.