Geelong's Record Run – Round 10 1952: Geelong v Hawthorn – Experienced Cats too clever for Hawks
Geelong's Record Run
(2/26)
Featuring Jim Tuckwell from Newtown and Chilwell
Hawthorn v Geelong
Glenferrie Oval
Saturday 28 June 1952
A visit to Glenferrie trapped many teams in the 1950s, 60s and early 70s. The Age (30.6.52) told the story of the weekend's weather: "Gales, rain and hail lash state. Coldest day for Melbourne since last August." In fact, it was the sixth Saturday in succession that all VFL grounds had been wet and heavy. A white football was used on the waterlogged and slushy Glenferrie Oval where parts of the ground, particularly the centre, were like a swamp.
In the previous round Geelong held South Melbourne to their lowest score for 20 years in games between the two clubs. They would need to be at their miserly best again to overcome the Hawks at Glenferrie Oval.
 The teams
Hawthorn
| | | | |
| --- | --- | --- | --- |
| B. | Simmonds | Crane | Fletcher |
| HB. | O'Mahony | Philp | O'Donohue |
| C. | Pearson | Fitchett | Wilkinson |
| HF. | Atkins | Collins | Allsop |
| F. | B. Considine | Robison | Kanis |
| Foll. | Kennedy | Wain | |
| Rov. | McDonald | | |
| Res. | McGreevy | Le Nepveu | |
Geelong
| | | | |
| --- | --- | --- | --- |
| B. | Hovey | Morrison | Sharp |
| HB. | Middlemiss | Williams | Renfrey |
| C. | Turner | Palmer | Reed |
| HF. | Rayson | Flanagan | Davis |
| F. | McMaster | Walsh | Pianto |
| Foll. | Swarbrick | Tuckwell |   |
| Rov. | Trezise | | |
| Res. | S. Smith | D. Scott | |
 Geelong struggled in the first half against a well organised and tenacious Hawthorn team. Surprisingly, both teams handled the white ball well, despite the slushy ground conditions. Rovers Trezise and Pianto sharked the dominant Hawthorn rucks effectively, giving plenty of opportunities for their forwards, particularly after half time. Bob Davis, Fred Flanagan and Noel Rayson benefitted from Geelong's faster ball movement. The Cats broke the shackles in the third quarter and were not seriously threatened again. Greater experience, faster and more co-ordinated play in the second half resulted in a 26 point win for the Cats.
Scores
Geelong                     0.4                   2.8                   6.9                   10.10 (70)
Hawthorn                 2.1                    3.4                    4.5                   6.8 (44)
Goals:
Geelong –  Rayson 3, Renfrey 2, Davis, Flanagan, McMaster, Pianto, Trezise
Hawthorn – MacDonald 2, Atkins, Kanis, Pearson, Robison
Best:
Geelong – Williams, Pianto, Renfrey, Palmer, Middlemiss, Rayson
Hawthorn – Crane, Kennedy, Simmonds, O'Donoghue, Fletcher, Wilkinson
Umpire: Beitzel                    Attendance: 7500
Reserves:
Geelong 8.12 (60) defeated Hawthorn 3.6 (24)
Around the grounds
Round 10 was the lowest attended round of VFL matches in 1952, with total crowd numbers of 84,174.
At Princes Park, Carlton 15.22 (112) defeated Footscray 8.9 (57)
At the Lake Oval, Collingwood 12.13 (85) defeated South Melbourne 9.10 (64)
At the MCG, Melbourne 12.11 (83) defeated Richmond 6.10 (46)
At Arden Street, North Melbourne 9.10 (64) defeated St. Kilda 5.9 (39)
At Brunswick Street Oval, Fitzroy 13.12 (90) defeated Essendon 5.8 (38)
 Tony Ongarello's performance, kicking five goals in Fitzroy's crushing victory over Essendon, was a highlight of the round. In a game against Geelong in 1955, he became the last VFL/AFL player to kick a goal using the place kick. Some Almanackers might remember Tony as a member of the ABC television football panel in the 1960s and 70s.
Tony Ongarello
 The top four
| | | | |
| --- | --- | --- | --- |
| Collingwood | 10 | 32 | 154.2 |
| Geelong | 10 | 32 | 119.7 |
| Carlton | 10 | 28 | 113.0 |
| South Melbourne | 10 | 28 | 110.9 |
Leading goal kickers
Coleman (Essendon) (-) 48
Ongarello (Fitzroy) (5) 32
Spencer (N. Melbourne) (2) 30
Dunstan (Collingwood) (-) 27
Howell (Carlton) (3) 27
Goninon (Geelong) (-) 26
 Next week     Round 11 Essendon v Geelong at Windy Hill
With features on Norm Sharp and Sid Smith.
For the opposition – Essendon's Jack Jones and Lance Mann.
 This week's featured Geelong player: Jim Tuckwell from Newtown and Chilwell
Jim Tuckwell (number 15), recruited from Geelong and District Football Association club Newtown and Chilwell, played four games for the Cats in 1952, all of them in the record run of wins. The strongly built Tuckwell started at Geelong in 1949 and played 22 games for the club over four seasons before leaving to captain-coach Wagga (Albury and District League) in 1953. He replaced another former Geelong player, Syd Tate, at Wagga.
Tuckwell's opportunities at Geelong were limited due to a healthy stock of ruckmen at the club in the early 1950s.  Ironically, only seven weeks earlier he had sought a clearance to join St. Kilda but his application was denied by Geelong fearing a shortage of emergency followers after Jim Norman was injured.
That day in 1952, Jim Tuckwell's original club Newtown and Chilwell 7.18 (60) defeated Geelong West Cricket and Football Club 3.11 (29) in the Geelong and District Association (First Section).
 Country Football Connections
Jim Tuckwell's future Albury and District League club, Wagga, had a thumping 83 point win over Henty that Saturday in 1952.
 For the opposition … Roy Simmonds, Hawthorn
 Roy Simmonds

Playing for Hawthorn against Geelong in round ten was a footballer who was later named as an interchange player in the Hawk's Team of the Century. Roy Simmonds was recruited by Hawthorn from the Border Football Club (Barham, NSW)
Simmonds was a versatile player who had the misfortune, at the end of his VFL career, of missing Hawthorn's maiden premiership in 1961 due to injury. His most successful season was 1956 when he won Hawthorn's best and fairest, was equal fourth in the Brownlow Medal and represented Victoria in the interstate carnival in Perth. Roy Simmonds was named among Hawthorn's best players in their clash with Geelong that Saturday in 1952.
In country footy that Saturday, Roy Simmonds' former team Border played Kerang in the Cohuna League. Border 6.15 (45) went down to Kerang 10.16 (76). Barham is located just over the Murray River from Simmonds' hometown of Koondrook, Victoria. Border played in the Cohuna League (later the Northern Districts League) and was a successful club winning premierships in 1935, 1937, 1947, 1948 and 1973 before eventually amalgamating with Koondrook in 1996.
Country football leagues were also trialling white footballs due to the very wet weather in the winter of 1952.  The Wimmera League gave the white ball a trial that day to test its durability in the wet, while the Ovens and Murray League experimented with a white football in early July.
 Meanwhile …
The Korean War entered its third year with no clear sign of a lasting truce.
The ACTU suspended three key trade unions over their refusal to break ties with the communist-controlled World Federation of Trade Unions. The unions affected were the Waterside Workers Federation, the Seamen's Union and the Miner's Federation.
In London, Australian distance runner John Landy clocked the third fastest two mile run on record (8 min. 54 sec.) and the fastest ever in England.
As Victoria's floodwaters subsided, snowfalls were recorded on Mt. Donna Buang during the first week of July.
It was four years before Australians welcomed television into their homes. Radio was the popular home entertainment medium of the time. Melbourne listeners could tune into programmes such as: The Country Hour, Blue Hills, Dr Paul, Pollyanna, Raleigh Round compared by Bobby Limb, the Bing Crosby Show; while football fans could hear Ron Casey and Bruce Andrew present the VFL teams on 3DB at 9:45 every Thursday night.
To read Peter's introduction to this series, click HERE.
To follow Peter's coverage of St. Kilda's premiership season, read 1966 And All That.
The Tigers (Covid) Almanac 2020 will be published in 2021. It will have all the usual features – a game by game account of the Tigers season – and will also include some of the best Almanac writing from the Covid winter.  Pre-order HERE
To return to our Footy Almanac home page click HERE.
Our writers are independent contributors. The opinions expressed in their articles are their own. They are not the views, nor do they reflect the views, of Malarkey Publications.
Do you enjoy the Almanac concept?
And want to ensure it continues in its current form, and better? To help things keep ticking over please consider making your own contribution.
Become an Almanac (annual) member – CLICK HERE.
One-off financial contribution – CLICK HERE.
Regular financial contribution (monthly EFT) – CLICK HERE.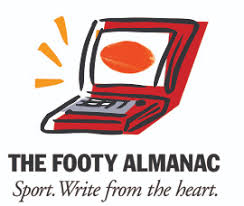 is a lifetime Geelong supporter. Hailing from the Riverina, he is now entrenched on the NSW South Coast. His passion for footy was ignited by attending Ovens and Murray League matches in the 1960's with his father. After years of watching, playing and coaching, now it is time for some serious writing about his favourite subjects… footy, especially country footy, and cricket.