Almanac Politics and Footy: Who else was in government when your team won the flag…and a winner in 2021!
Eureka! I have the answer to whether politics will impact on the outcome of Saturday's granny between the Dees and the Bulldogs.
I'm most grateful for feedback to my earlier article (HERE), especially Glen! My social media feed also suggested I should look at how many redheads have played for Geelong and whether that has influenced any grand final outcome. Dear readers: we're in a pandemic and not the death throes!
I have therefore gone with the shade of Victorian premiers since Federation – keeping it consistent with my original article.
Concentrating on this year's grand finalists first: all of Melbourne's premierships have been won under conservative leadership at the Victorian state level while Footscray's premierships have been won under progressive leadership at the state level.
Voilà: surely that's the answer? Footscray will win under the steadying hand of Dan Andrews! Or it will be a draw (which we abolished back in the day) under Scott Morrison's leadership. However, he will be out of the country and there is no precedent for either of these teams winning with an acting prime minister from the Country/National/Farmers' parties! What could go wrong with Barnaby in charge, though?
As an interesting backdrop and following repeated requests in my social media feed, Jeff Kennett had nothing to do with Hawthorn's run of premierships in the glory days of the 1970s and 1980s.  Indeed, John Cain Jr appears to have had the most influence on my team, having been premier for all the 1980s wins to Hawthorn.
Again, we could look at gender which won't take too long (should I again mention the similarity federally and in the AFL more broadly?). Joan Kirner has been Victoria's only female premier and happily for me she reigned during Hawthorn's 53-point annihilation of West Coast in 1991. That game was the only grand final played at the then VFL park out at Waverley.
Just on grounds for a minute: yes, the MCG has been home to the grand final for most of the VFL/AFL competition.  Other than these current two years of the Covid-19 pandemic and the 1991 final when the ground was being renovated, the granny was not played there on eight other occasions. St Kilda Cricket Ground (Junction Oval) got the grand finals of 1898, 1899 and 1943. East Melbourne Cricket Ground had the 1900 Grand Final played between Melbourne and Fitzroy, while South Melbourne Cricket Ground hosted the 1901 Grand Final between Essendon and Collingwood. During World War II, Princes Park hosted the grand final three times: 1942, 1943 and 1945.
For consistency, I've included the table of teams and premiers of Victoria since 1901 – remembering that Fremantle, Gold Coast and Greater Western Sydney have not won any premierships.
Let's hope my prediction is right!
| | | |
| --- | --- | --- |
| TEAM | CONSERVATIVE | PROGRESSIVE |
| Adelaide | 2 | 0 |
| Brisbane/Fitzroy | 4 | 5 |
| Carlton | 10 | 6 |
| Collingwood | 7 | 8 |
| Essendon | 10 | 5 |
| Footscray | 0 | 2 |
| Geelong | 6 | 3 |
| Hawthorn | 6 | 7 |
| Melbourne | 11 | 0 |
| North Melbourne | 4 | 0 |
| Port Adelaide | 0 | 1 |
| Richmond | 10 | 3 |
| South Melb/Sydney | 4 | 1 |
| St Kilda | 1 | 0 |
| West Coast | 1 | 3 |
| | 76 | 44 |
The Tigers (Covid) Almanac 2020 will be published in 2021. It will have all the usual features – a game by game account of the Tigers season – and will also include some of the best Almanac writing from the Covid winter.  Pre-order HERE
To return to our Footy Almanac home page click HERE.
Our writers are independent contributors. The opinions expressed in their articles are their own. They are not the views, nor do they reflect the views, of Malarkey Publications.
Do you enjoy the Almanac concept?
And want to ensure it continues in its current form, and better? To help things keep ticking over please consider making your own contribution.
Become an Almanac (annual) member – CLICK HERE.
One-off financial contribution – CLICK HERE.
Regular financial contribution (monthly EFT) – CLICK HERE.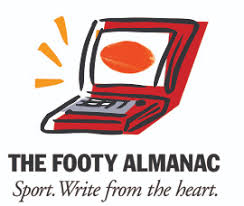 One of the first females to be admitted to membership of the G. Thank you Mr Cain. Nicknamed The Hyphen by Alamanac Editor, despite the fact I don't have one.