Almanac Soccer: The 6 minute game
The 6 minute game
In early January 2005, a bumper crowd pushing 70,000 crammed into Madrid's famous Bernabéu stadium to watch their heroes from Real Madrid take on northern Basque rivals Real Sociedad.
The match was scheduled to last just 6-minutes; 2-minutes plus 4 of injury time.
A month earlier, in a different year, 88-minutes of the same fixture were completed before the world's most expensive playing group had scampered from the field and the stadium hastily evacuated.
Such is the power of an ETA phone call.
Madrid 2004
The Spanish capital was the back ended highlight of a 3-month jaunt around Europe. I'd been there before in '88 and loved its vibrancy and cheap calamari rolls. We'd rolled in on an overnight train and landed some beautiful digs not far from the famed central plazas. Spirits were running high despite the brutal European winter that had tracked our path south.
We'd just announced our engagement after-all.
I'd carried the ring around in some jogging shoes for the duration and decided to extract it in Florence the week before. With the marital news ticked off back home, there was time for a leisurely loll around some favorite cities, contemplative, happy and content that an expensive continent had been removed from any future honeymoon list.
Three days were earmarked for Madrid's many world class museum, galleries and restaurant options. The Prado or Museo Nacional Centro? Picasso or Santi? Tapas or Paella?
A quick scan of the sports pages over a late breakfast settled the issue for day 1, The likes of Beckham and Owen had recently joined the likes of Zidane, Ronaldo, Figo, Carlos and Raul at Real Madrid. Scheduling nirvana saw them playing a home fixture that night.
I confidently informed Tara that seeing this group in action would likely be the highlight of our lives to date. Whilst not entirely convinced, permission was granted to torch a full sightseeing afternoon on a shameless ticket scalping expedition, further evidence that that I was marrying well.
Two plum seats five rows from the pitch were just reward for ditching Picasso for Figo.
The Game
On a frigid but clear Madrid evening, the Bernabéu shone magnificently, the crowd breathed intensity and the football flowed beautifully.
I wondered aloud, more than once whether there would ever be an array of such quality talent assembled in a single sporting team again. Tara smiled and more than once nodded in nonchalant agreement. I can't remember feeling happier.
Ronaldo, the Brazilian version, scored for Madrid and Kahveci had equalised for the gritty visitors from San Sebastián.
With the crowd engrossed as the game approached its nadir, things took a bizarre turn in the 88th minute. Players and officials disappeared from the pitch. Bolted off. Gone.
We suspected it couldn't be for a good reason.
The evacuation
With an empty pitch and the hum of 70,000 people locked in a confused murmur, the stadium loudspeakers finally kicked in. Despite having next to no Spanish, we surmised that the word 'bomba' wasn't ideal, an assessment verified by our neighbours as they as they hurtled up the aisle.
In short ETA had phoned in a bomb threat on the stadium. The bomb was timed to go off at the conclusion of the game. That was now-ish.
ETA were the paramilitary arm of the Basque separatist movement that fought for an independent Basque region in northern Spain between 1968 and 2010.
In early December 2004, as we were nonchalantly ambling our way across Spain, ETA were coordinating their first attacks in two years with the targeted blasts at five Madrid service stations followed 3 days later by a bombing campaign across seven cities that had left five people dead.
The greatest day of our life promised to my new fiancé had become somewhat precarious. We needed to split.
With the aisles loaded and most fans crabbing their way over the top of the seating rows, another group had taken matters into their own hands by jumping the fence onto the playing surface and powering toward the ambulance exit. This option seemed preferable to an unpredictable squeeze through the gangways and we hurried our way across the turf to reach the tunnel at the 90-minute mark.
Despite the large numbers, our 30-second quickstep through the concrete tunnel was eerily quiet and intense. Having no prior knowledge of the recent ETA campaign, the serious demeanour of our walking companions suggested we had plenty to be worried about.
Please. Not now. Not here.
Our strategy was to exit the tunnel and run hard for 2-minutes to clear the area. With adrenalin pumping and no idea of direction, bearings were quickly lost in the freezing darkness. After seeking directions to the Metro, an apologetic family went one better, clearing space in the car and driving us to the safety of our hotel.
Unwinding at the lobby bar with a calming Gin, it soon became clear that the ETA campaign was a national outrage, with the targeting of Real Madrid considered a step too far. With news channels blanket covering the evacuation, Tara's jacket was spotted in the throng making us minor celebs in a very minor pub.
The coverage replayed the ignominy of world's most expensive players gathered loosely in a local street, warmed by blankets. Reporters confirmed that the threat was found to be a hoax phoned into the newspaper Gara, ETA's preferred messenger.
70,000 frightened fans had completed an orderly stadium evacuation in just 10 minutes.
The outcome
With logic pointing to a 1-1 draw, both clubs were desperate for points and an unlikely continuation agreed.
In the weeks prior to the restart, Real Madrid fired their manager and installed Brazilian Wanderlei Luxemburgo.
For his 6-minute opener, Luxembergo went all out attack resulting in compatriot Ronaldo awarded a penalty at the 3-minute halfway point.
Zidane slotted home the decider.
2-1 Madrid.
For more from Rob, click HERE.
To return to our Footy Almanac home page click HERE.
Our writers are independent contributors. The opinions expressed in their articles are their own. They are not the views, nor do they reflect the views, of Malarkey Publications.
Do you enjoy the Almanac concept?
And want to ensure it continues in its current form, and better? To help things keep ticking over please consider making your own contribution.
Become an Almanac (annual) member – CLICK HERE.
One-off financial contribution – CLICK HERE.
Regular financial contribution (monthly EFT) – CLICK HERE.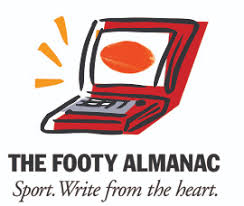 Rob Spurr is a Melbourne based CFO. He started writing a few stories to avoid home schooling his kids during the COVID lockdown.