Almanac Poetry: Triptych
Triptych
(after Ingres' La Grande Odalisque)
In the first panel, we can see
the odalisque naked upon the divan.
She's a strapping woman,
like Ingres' 'La Grande',
and, similarly, our view of her
is from behind.
Notice the long and sensual curve
of her back,
the alabaster lustre of her skin,
the ripe firmness of the visible breast
and, just within reach of her hand,
on the parquet,
a biodegradable brown paper bag
upon which is a symbol known
throughout the world.
The bag contains a cheeseburger
with sugary sauce
and a thin slice of pickle.
In the second panel, you will observe
that the odalisque has raised the treat
to her lips,
and is just about to part them and bite
into it.
Look at her long, fleshy arm.
Observe her large fingers and hand.
See the tiny drop of red (it's sauce)
on the green velvet she lounges upon.
Notice that the slice of cheese
in the bun she is holding
has curled its corners up,
as if it is rejecting
the burger underneath it.
Now we've come to the final panel
– a stark, horrible sight.
See the head tossed back,
the mouth agape,
the open, vacant, gelatinous eyes.
Note the burger on the polished floor
with a single bite taken out of it.
Observe that now the odalisque
is flat on her back;
both arms hang limply,
her heavy breasts have begun to sag
and her fingertips
touch lightly upon the parquetry.
(Acknowledgements: first published in the Four W annual anthology, 2011; then in Orpheus in the Undershirt, Ginninderra Press, 2018.)
Read more from Kevin Densley HERE
Kevin Densley's latest poetry collection, Sacredly Profane, is available HERE
Read more Almanac Poetry HERE
If you would like to receive the Almanac Music and Poetry newsletter we will add you to the list. Please email us: [email protected]
To return to our Footy Almanac home page click HERE.
Our writers are independent contributors. The opinions expressed in their articles are their own. They are not the views, nor do they reflect the views, of Malarkey Publications.
Do you enjoy the Almanac concept?
And want to ensure it continues in its current form, and better? To help things keep ticking over please consider making your own contribution.
Become an Almanac (annual) member – CLICK HERE.
One-off financial contribution – CLICK HERE.
Regular financial contribution (monthly EFT) – CLICK HERE.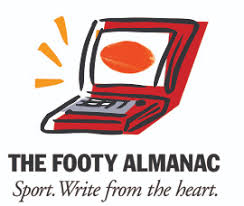 About
Kevin Densley is a poet and writer-in-general. His fourth book-length poetry collection, Sacredly Profane, was published in late 2020 by Ginninderra Press. He is also the co-author of ten play collections for young people, as well as a multi Green Room Award nominated play, Last Chance Gas, which was published by Currency Press. Other writing includes screenplays for educational films.