Mention of Rod Stewart elsewhere today made me think back to what we were listening to this week in 1971.
The big album of the year, even though it was only released in November, was Led Zeppelin IV. A year or two later it would be the default album for the lads at 1 Winchester Street, blasting out through the Ziersch brothers' huge twin speakers replete with woofers, midrange and tweeters. (Very belated apologies to the neighbours!)
But on the singles front, here's a couple of lists. The first is the 3UZ Top 40 for the week starting 21 May. Who was the leading DJ in Melbourne back then? What a mixture of songs – classics like Daddy Cool, Janis Joplin, Chain, George Harrison, The Rolling Stones; gimmicky stuff like Lally Stott and Clive Dunn; rubbish like…well, you choose. Enjoy Daddy Cool again:
Let's go to Billboard's Top 100 for the week ending May 29. Ah, the Stones, Three Dog Night, The Doors…But they had their 'peculiarities' too – Daddy Dewdrop, Lobo, Tin Tin. How did Ringo get to No. 5? Here's one of my favourites from about halfway down the list – Chicago!
Take a stroll through the past, crank up YouTube, perhaps dig out some old vinyl from the day. I'm just wondering what Almanac music man Col Ritchie will play.
he Tigers (Covid) Almanac 2020 will be published in 2021. It will have all the usual features – a game by game account of the Tigers season – and will also include some of the best Almanac writing from the Covid winter.  Pre-order HERE
To return to our Footy Almanac home page click HERE.
Our writers are independent contributors. The opinions expressed in their articles are their own. They are not the views, nor do they reflect the views, of Malarkey Publications.
Do you enjoy the Almanac concept?
And want to ensure it continues in its current form, and better? To help things keep ticking over please consider making your own contribution.
Become an Almanac (annual) member – CLICK HERE.
One-off financial contribution – CLICK HERE.
Regular financial contribution (monthly EFT) – CLICK HERE.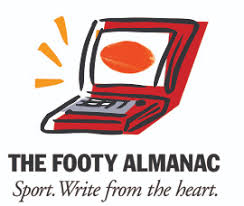 A relaxed, Noosa-based retiree with a (very) modest sporting CV. A Queenslander through and through, especially when it comes to cricket and rugby league. I enjoy travel, good coffee and cake, reading, and have been known to appreciate a glass or three of wine. As well as being one of Footy Almanac's online editors, I moonlight as an editor for hire - check me out at www.writerightediting.com.au