Almanac Music: Dave Graney and Clare Moore at Trinity Sessions
Dave Graney said it all in the promo for the gig:
'It's not like those other crumby bands. They are mostly wrong, we are totally right. Word. Comrade. We go East, West, North, South and Straight Up. Get some.'
Dave was true to his word.
With Dave on vocals and guitar and Clare Moore juggling vibraphone, mellotron, percussion and backing vocal duties they were moving out of the world of weekly online shows and back into the world of live gigs.
The setting at the Trinity Church didn't intimidate Dave either, it wasn't like it was one of those Catholic churches with all the religious imagery and bodies buried in the stonework. Dave is the kind of bloke that can get away with standing at the front of a church and taking the piss (what a cover, a lead singer in a rock and roll band).
The show was as varied and eclectic as you would expect from Dave Graney. With 40-odd albums to his name, numerous supporting bands, and only a short period of 'mainstream' success, he kind of does what he feels like. And keeps on rolling.
The show opens with an avant-garde instrumental, aptly titled 'Tuning up'. The name itself another piss-take at a previous Adelaide critic's review of the piece. They rolled into a pared back version of their last song to receive any real radio airplay Feelin' kinda sporty.  'It's not like we didn't try' Dave quips.  Record companies don't 'get' Dave Graney.
They truck out a new sing-along number Now you must die.  Selling songs these days 'is like trying to sell whale blubber' says Dave.  He wants to turn this song into a range of t-shirts.
There are a couple of new instrumentals, using Eastern-tinged tunings, that are based on some obscure YouTube 1970s tv series and movie the couple watched during lockdown.
There were a couple of covers of tracks by American singer-songwriter, Scott Walker, and their version of New Road to Gundagai by Peter Lillie, a song about the town's TV Motel.
Dave and Clare only dip briefly into their extensive back catalogue, and the offerings are deep cuts.  The show is 'closed' with a cover of Maureen McGovern's We may never love like this again from the Towering Inferno movie.
Naturally, Dave couldn't leave without playing one old favourite many of us wanted to hear.  His solo version of Rock'n'roll is where I hide was reasonably faithful to the original, even without a backing band.  It also allowed him to display his guitar chops in an extended outro.
The only downside to the show was its brevity.  The Covid-19 restrictions re-introduced on the Monday meant that Saturday's planned 7pm show needed to be split into two shows at 7pm and 9pm, with time to move people and clean up in between.  It was the same on Friday night at Macclesfield.  Such are the times we live in.
Still, as always, Dave remains…The velvet fog, the silver fox, the little clown that cried.  The best dressed chicken in town.
Read more stories from Almanac Music  HERE
If you would like to receive the Almanac Music and Poetry newsletter we will add you to the list. Please email us: [email protected]
To return to our Footy Almanac home page click HERE.
Our writers are independent contributors. The opinions expressed in their articles are their own. They are not the views, nor do they reflect the views, of Malarkey Publications.
Do you enjoy the Almanac concept?
And want to ensure it continues in its current form, and better? To help things keep ticking over please consider making your own contribution.
Become an Almanac (annual) member – CLICK HERE.
One-off financial contribution – CLICK HERE.
Regular financial contribution (monthly EFT) – CLICK HERE.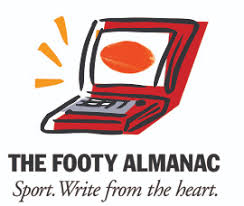 About
Dour opener and close-checking fullback. Peaked early.