Almanac Literary: Proximity
Proximity
In the mid nineteen-thirties, my grandmother often made the four-hour journey to visit her older sister. She'd stay overnight, and many times was kept awake by roaring lions, bored and restless beneath the stars.
She could feel them very close, imagined all she had to do was open the bedroom curtains a little and there one would be, on the other side of the glass, staring back, with blazing eyes. On second glance – in her imagination – this solitary lion seemed more quizzical than threatening, as if simply curious about the light in her room while the world about her slept.
But she wasn't on a reservation in the dark heart of Africa, or even in a village on the edge of savanna; she was in a house in Parkville, Melbourne, and her sister lived near the zoo.
For more from Kevin, click HERE.
To return to our Footy Almanac home page click HERE.
Our writers are independent contributors. The opinions expressed in their articles are their own. They are not the views, nor do they reflect the views, of Malarkey Publications.
Do you enjoy the Almanac concept?
And want to ensure it continues in its current form, and better? To help things keep ticking over please consider making your own contribution.
Become an Almanac (annual) member – CLICK HERE.
One-off financial contribution – CLICK HERE.
Regular financial contribution (monthly EFT) – CLICK HERE.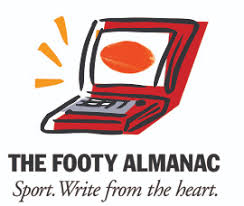 About
Kevin Densley is a poet and writer-in-general. His fourth book-length poetry collection, Sacredly Profane, was published in late 2020 by Ginninderra Press. He is also the co-author of ten play collections for young people, as well as a multi Green Room Award nominated play, Last Chance Gas, which was published by Currency Press. Other writing includes screenplays for educational films.