Women's Footy Almanac on AFL360
The 2017 Women's Footy Almanac was the highlight of last night's AFL360.
John Harms spoke with Gerard Whateley and Mark Robinson on the quality and enthusiasm of the writers, the success of women's footy at all levels and of course, Kate Birrell's glorious cover.
[youtube https://www.youtube.com/watch?v=Y5rBZKu9tww&w=560&h=315;&start=155&end=290&rel=0 ]
The Footy Almanac thanks Fox Footy, producer Tim Hodges and Gerard and Robbo for the opportunity to show off our latest addition.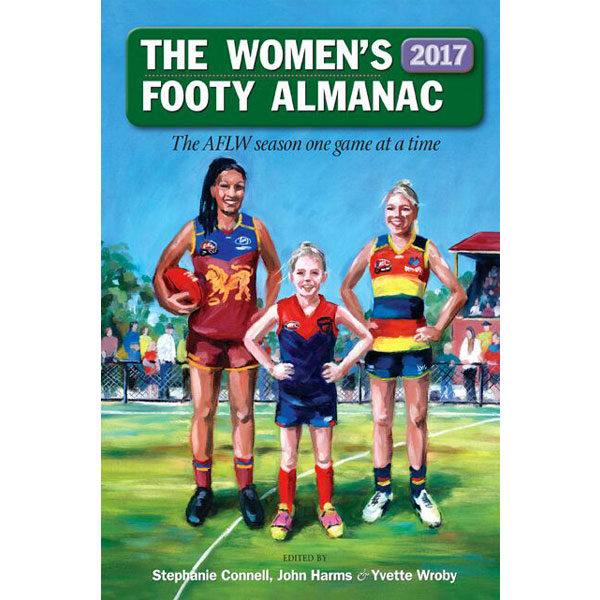 Read more about The Women's Footy Almanac 2017 HERE
You can order copies now. $25 which includes postage. Special prices for clubs.
Purchase via The Almanac Shop.
Or contact us directly via email to place an order.