Some time ago our good friend Peter Argent produced his top 50 indigenous sporting people of all-time. With NAIDOC Week already commenced it is opportune time for me to look at Pete's top fifty and come up with twenty-one of my own.
There is no doubt that our croweater friends will have a piece of this. I have also used as part of the criteria other endeavours such as community involvement.
My top twenty-one in order is as follows:-
1 – Evonne Goolagong-Cawley  (tennis)
2 – Cathy Freeman (athletics)
3 – Lionel Rose (boxing)
4 – Nova Peris (athletics-hockey)
5 – Mark Ella (rugby union)
6 – Johnathan Thurston (rugby league)
7 – Johnny Mullagh (cricket)
8 – Graham Farmer (Australian football)
9 – Lance Franklin (Australian football)
10 – Patty Mills (basketball)
11 – Jason Gillespie (cricket)
12 – Faith Thomas (cricket)
13 – Adam Goodes (Australian football)
14 – Andrew McLeod (Australian football)
15 – Arthur Beetson (rugby league)
16 – Travis Dodd (soccer)
17 – Dave Sands (boxing)
18 – Maurice Rioli (Australian football)
19 – Gavin Wanganeen (Australian football)
20 – Michael Ah Matt (basketball)
21 – Glenn James (Australian football umpire)
Go to it, people!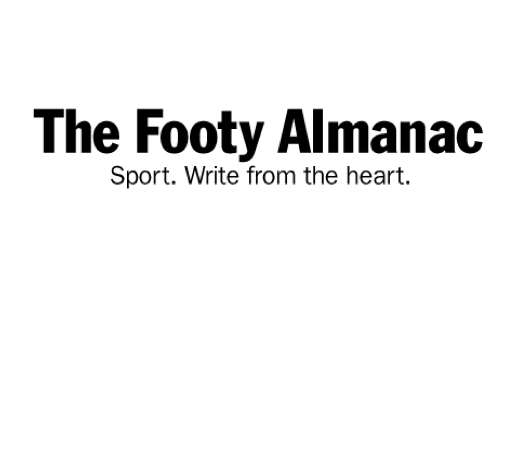 At 75 years of age, 'Citrus Bob' Utber is doing what he wanted to do as a 14-year old: writing, talking and watching sport. How good is that!?! He lives in Mildura with his wife and 'furry kids'; a labradoodle "Freddy Flintoff" and a groodle named "Chloe on Flinders".