Ticketek Insanity!
As if the politicians haven't been bad enough, today we've had to put up with Ticketek!
Year after year, they stuff it up.
My two-and-a-half-hour nightmare this morning mirrors that of the hundreds of thousands of members trying to get tickets for the first week of finals.
At 9am I logged in to their website. Nothing. Kept trying. Meanwhile I phoned on my landline. The robot answered. "Tell us in a few simple words what you want". "Sydney Swans tickets". "Is that Australian Ballet?". "NO". "My mistake, please tell us in a few …". "AFL Finals tickets". "Is that Portsea Polo?". "NO", I scream into the mouthpiece, feeling my anger rise. "Let's try it differently …". And so it went on. I was put on hold.
Back online, and after two hours of screen-watching DO NOT REFRESH, 15, 14, 13 seconds… I finally got through. Putting in the barcodes, and choosing top level seats, the "Next" button didn't work. Kept telling me "There aren't enough tickets to meet your request right now…choose "Any seats" and reduce the number of tickets". What?! Suddenly the payment page appeared, showing seats I'd asked for originally. Credit card details required, then PAGE EXPIRED greeted me, even though three minutes remained!
My blood pressure was through the roof and expletives poured forth.
I burst into tears, fearing I'd missed out on tickets.
The phone then came to life. Instead of listening to, what I assumed they thought was soothing music, that of Mozart, and intermittent messages of "There is a wait time of at least 15 minutes", a real-live human being spoke! I vented my anger, settled down, and eventually was able to secure tickets.
I was a lucky one. I later learned that thousands were cut off completely, and a reschedule of ticket sales had to be organised.
Surely the AFL, with the backing from the clubs, have to do something to ensure all fans from all clubs get what they are entitled to at finals' time. And surely that means getting rid of Ticketek!
My brother in Melbourne, also trying to get tickets, emailed me, saying: "Our society is drowning in inefficiency/incompetence, shit service and bureaucratic bungling." I couldn't have said it better myself.
ps I have been turned off that wonderful Mozart piano sonata for life!
Do you love the Almanac concept?
And want to ensure it continues in its current form, and better? To help keep things ticking over please consider making your own contribution.
One off financial contribution – CLICK HERE
Regular financial contribution (monthly EFT) – CLICK HERE
Become an Almanac (annual) member – CLICK HERE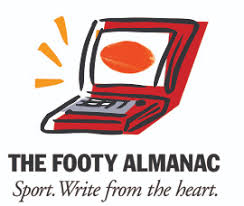 A Bloods tragic since first game at Lake Oval in 1948. Moved interstate to Sydney to be closer to beloved Swans in 1998. My book "My Lifelong Love Affair with the Swans" was launched by the Swans at their headquarters at the SCG in August 2016. www.myswansloveaffair.com