The Ashes 2021/22 – First Test, Brisbane Day 2: Heads Up
DAY 2 AT BRISBANE
HEADS UP
England have a lot of hard work ahead of them today and much will depend on the ability of their fast men to replicate the Aussie quicks.
Naturally there will be less bounce in the pitch on the second day.  Robinson and Woakes moved into their work in fine style. My boy Ollie looked very impressive indeed.
Ollie gets the first one when Harris (3), very tentatively pushes and Malan takes a fine catch. Good start for England 1/10.
All the English bowlers are giving nothing away as they seek a break-through but Warner and Labuschagne are a bit above the class of the English batters(how I hate that word!) and leave well enough alone on many occasions.
Stokes, looking very fit indeed, bowls Warner with a no-ball.  By my calculations he has bowled at least half a dozen in this spell!
The batsmen continue to show their class as the game progresses and things are looking ominous now for the visitors.   There is patience in the batting and they are picking the right balls to score from and leaving the rest alone.  Although it must be said the quicks have also beaten the bat on occasions.  Wood is quick.
Is this the pivotal point of the series already?  Leach comes on and Warner hits him for 2 sixes followed by a typical Marnus cross bat four.  In 3 overs he goes for 31 runs and Jack's Day is probably over and England will be back to the drawing board.
I mentioned earlier that Stokes seemed very fit and doing a lot of running.  As the morning progressed he was doing more and more running and it looks like he is now having troubles with his bowling arm and legs.  Such an important cog in the English wheel why is he not fielding in slip?
At lunch Australia are in complete command at 1/113 with Labuschagne (53) and Warner (48).  Their running between wickets would make RB Simpson delirious with delight.
It looks like a long, long day for the Barmy Army and their players.
They could have been back in the game somewhat if Burns had not dropped Warner (48) of the unlucky Wood just after lunch.  It was a relatively easy catch.
Warner is nearly run out and an intruder enters the ground as play slows down to a crawl. The batsmen look like they want to consolidate again for the afternoon session.
A brave move by Root sees Leach back into the attack after his hammering in the first session. Warner and Labuschagne continue their attack on him until the latter on 74 goes after him again and is caught by Wood at point. Leach has 1/62 from eight overs.
The arrival of the dangerman Smith with the score at 2/166 does not bode well for England but they concentrate on short balls at Smith's body.
The unlucky Wood finally gets his wicket just on tea when one moves sharply to Smith (12) and Buttler does the rest.
A better session from England as they come back well just before the break and Australia are 3/189.
A great start for The Lion just after the break when Warner (94) plays a nothing shot to Robinson and Stokes diving forward and the Pom strikes back 4/195.  It looks even better when Green (0) offers no shot to the next ball and it takes his off stump.
Australia 5/195 and only 48 in front.  Green whose place in the team must be under question will need to make some runs in the second dig as he still has not convinced me that he can make regular runs at this level.
England have taken 3/6 with Ollie Rob leading the way.
Now, on behalf of Rulebook, Swish and Schrammie the 2 croweaters Head and new chum Carey ARE Australia.  They need to make runs personally and for the team.  Both have had fine starts to the domestic season and are looking good.
Head's 3 fours from Stokes are classic shots and a 6 from Root are all class. Both batsmen are playing attacking cricket ito get back the ascendency their team has had since ball one.
Carey (12) is ropeable when he hits a short one from Woakes straight to the Pope at mid-wicket and Australia are now 6/ 236. Could have hit it anywhere.
England definitely back in the game now. What a funny, great game is cricket with the ebb and flow going from one side to the other.
The shot of the day when Head square drives Wood for four. A classic shot if ever there was one and he has reached 40 from 44 balls. Form like this would have seen him wearing the captains jacket a few years ago.
He reaches 50 with 7 fours and 1 six from 51 balls.  A fine knock in anyone's language.  He continues to purge the tied English bowlers and is hammering them to all parts .
Cummins (12) gets an inside from Root and Hameed takes . The partnership had been 70 runs with Head.
Travis Head's finest test century comes up from 84 balls with 12 fours and 2 sixes.  A magnificent effort that has again put Australia in a dominant position.
No sooner had he reached the ton than a beamer from Mark Wood hit him on the head.  He soon recovered but will be pretty sore tomorrow with a head and an arm needing some work.
Head (112) and Starc (10)  weathered the second new ball from a wilting English attack and Australia are in a commanding position at 7/343 a lead of 196.
How are Australia get ahead tomorrow will be on how the English bowlers refresh themselves over night and whether Head will be able to bat on.  Should be a great day's play.
Day 2:  Australia 7/343  Head 112 n.o., Warner 94, Labuschagne 74  Robinson 3/48, Woakes 1/56 Wood 1/57 Root 1/29, Leach 1/96
SHORT THIRD MAN
Following my comments yesterday about the television commentators it is even more puzzling why they have to stand and deliver their comments. It lacks authority in my book and get rid of the suits. Ricky P looks so uncomfortable.  Sit them around a table to pontificate.
Another good crowd at The Gabba today will consolidate their position for further test matches despite the stadium looking old. Will be interesting to see what happens for the 2032 Olympics.
Have the Richie's had their day? Some of their outfits seem to have lost their shine and their beige. Their 2 trumpeters however are giving the Balmy Army blower something for his money.
The two players doubtful to get a game in the first test really replied in kind. Starc's first ball on day one and Head's century certainly assured their places in the next test in Adelaide. So much for the experts.
Tuning into the ABC I found the crowd noise unbearable. When you consider that the commentators were working from Sydney surely the sound of the crowd could have been cut out.
The decision of Cricket Australia to put the fifth test out to tender just reeks of money and nothing else. Sure they are a bit behind the eight-ball with their finances but so is everybody else. Hobart missed out on the Test against Afghanistan and deserve to be rewarded.  If stakes are high by the fifth test they will get a big crowd for sure.  Unfortunately Melbourne will get the gig – just too much money there.
Read more from Bob Utber Here.
To return to our Footy Almanac home page click HERE.
Our writers are independent contributors. The opinions expressed in their articles are their own. They are not the views, nor do they reflect the views, of Malarkey Publications.
Do you enjoy the Almanac concept?
And want to ensure it continues in its current form, and better? To help things keep ticking over please consider making your own contribution.
Become an Almanac (annual) member – CLICK HERE.
One-off financial contribution – CLICK HERE.
Regular financial contribution (monthly EFT) – CLICK HERE.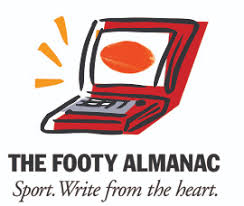 At 80 years of age Citrus Bob is doing what he wanted to do as a 14 year-old living on the farm at Lang Lang. Talking, writing, watching sport. Now into his third book on sports history he lives in Mildura with his very considerate wife (Jenny ) and a groodle named "Chloe On Flinders". How good is that.