Round 7 – Sydney v Geelong: Oh, ye of little faith!
Sydney v Geelong
7.25pm, Saturday 1 May
SCG
One week ago today, my brother Tony said to me, 'We'll beat Geelong next week, just you wait and see.'
This was just after Geelong had pummelled West Coast by 97 points, and the Suns showed just what they are capable of by thrashing the Swans by 40 points.
Tony's bold prediction was certainly not shared by the experts, and I doubt many Bloods' supporters would have agreed with him. I certainly didn't. And the first 30 minutes on Saturday night at the SCG backed up my belief. Geelong smashed us in that first quarter and it was almost a matter of 'how far' when the first siren sounded.
Unable to get up to Sydney this weekend, due to illness, I had to make do watching it on Fox. I loathe watching my team live on television (too much tension), so always record the game, allowing me to fast forward or change channels when anxiety becomes too much to deal with.
So, this game was watched in probably the most bizarre way I've ever watched a game.
I started playing the recorded version half an hour into play. Persisted with the first quarter, then, a little disheartened, switched over to the Lions v Port Adelaide game.
Half an hour later, back to the SCG to watch the second quarter and the beginning of our pretty amazing comeback: goals to Warner, Gulden, Stephens, Florent and McInerney. Swans 5.1 to Geelong 1.3 for the term.
During the half-time break, it was back to the Lions game, occasionally oscillating between the two. With Geelong kicking the first goal of the third term, the anxiety became a bit much, so I started fast forwarding. Too frustrating, so over again to the Lions v Port.
Meanwhile at the SCG, the third quarter was pretty even, 3.4 to 3.2, with McLean impressing with his second goal, Hickey, definitely impressing with a grab out of the ruck and popping one through, and then Warner combining beautifully with McLean for another.
Four points down at the start of the fourth term, for some reason I found it all too much, and went to bed. I hadn't been well for a few days, and just needed to rest.
Fat chance! On went the tele, and god knows how many times I changed channels and went fast forward in that final 30 minutes. As soon as our game went to 'live', and I wasn't able to fast forward, it was back to Brisbane v Port.
In Sydney, with nine minutes left on the clock, and eight points down, the ball is spending a lot of time in the opposition's forward half. Too much anxiety. Back to Brisbane v Port. Meanwhile, Sinclair is instrumental in passing out to Florent, 25 metres out, and we're now 2 points behind. Geelong's Hawkins misses. And again! With 3.58 minutes left, Dahlhaus marks on the goal line for them. We're 10 points behind and things are looking glum. We now need two goals! The remote gets another working over. Over to Brisbane v Port.
Ten minutes later, back to the SCG. Rowbottom goals from 50 metres. Four points down. With just 1:24 minutes to go, Haywood takes a backward–running, game saving mark in Geelong's forward line. Kicks to Lloyd, onto to Parker, to Cunningham, to Papley, to Sinclair, and back to Papley 20 metres out. GOAL! OMG! We're ahead!
Geelong get it back into the forward line and, with nine seconds left, Cameron marks for them on the boundary line, next to the point post. Inevitable goal! Devastation! I turn the tele off and throw the remote onto the floor. Very profound swear words spurt forth.
A minute passes and my anxiety is at fever pitch. I think to myself How can I possibly sleep knowing that Geelong has won. I have to take another look. Retrieve the remote, and back to the recording. Watch the remaining pulsating seconds and, with all Swans' fans, breathe an almighty sigh of relief. A minute later I burst into tears!
On Sunday morning, in a far more relaxed state, I watch the last three quarters all over again.
This was an unbelievable comeback by our boys. All the stats went Geelong's way but, in the end, the players believed in each other, believed they could overcome a disastrous start, and believed they could win against all odds, against a top quality team. They simply found a way! You can't help but love them.
And, as for Oh, ye of little faith, well I have learnt my lesson. And my brother was right, 'We'll beat Geelong next week, just you wait and see'.
Go Bloods!
SYDNEY           2.1       7.2       10.6      14.6 (90)
GEELONG        6.5       7.8       10.10    12.16 (88)
GOALS
Sydney: McLean 4, Florent, Papley 2, Warner, Gulden, Stephens, McInerney, Hickey, Rowbottom
Geelong: Cameron 3, Rohan, Close 2, Miers, Menegola, Duncan, Hawkins, Dahlhaus
BEST
Sydney: Mills, Hickey, McLean, Florent, Rowbottom, McCartin
Geelong: Guthrie, Selwood, Duncan, Stewart, Cameron, Henry
Crowd: 29,123 at the SCG
The Tigers (Covid) Almanac 2020 will be published in 2021. It will have all the usual features – a game by game account of the Tigers season – and will also include some of the best Almanac writing from the Covid winter.  Pre-order HERE
To return to our Footy Almanac home page click HERE.
Our writers are independent contributors. The opinions expressed in their articles are their own. They are not the views, nor do they reflect the views, of Malarkey Publications.
Do you enjoy the Almanac concept?
And want to ensure it continues in its current form, and better? To help things keep ticking over please consider making your own contribution.
Become an Almanac (annual) member – CLICK HERE.
One-off financial contribution – CLICK HERE.
Regular financial contribution (monthly EFT) – CLICK HERE.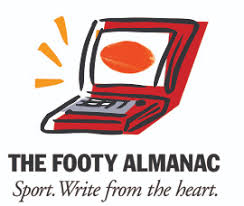 A Bloods tragic since first game at Lake Oval in 1948. Moved interstate to Sydney to be closer to beloved Swans in 1998. My book "My Lifelong Love Affair with the Swans" was launched by the Swans at their headquarters at the SCG in August 2016. www.myswansloveaffair.com