Round 5 – Carlton v Port Adelaide: Carltony
Last Saturday, Carlton's AFL and VFL teams both lost in a manner that all too familiar to its fans. The usual suspects amongst our supporters were triggered. Sensing opportunity, the AFL/SEN media complex pounced. A now familiar ritual played out all week.
It all began on a glorious autumn afternoon, just perfect for a visit to the old Royal Parade stomping ground. While I kept tabs on the AFLW Grand Final on my phone, it seemed our now stand-alone VFL team would open the season in welcome fashion. Five goals up in the last term, with Liam Stocker dominant, we looked well placed. Then we stopped dead. Our midfield, boasting a number of players with senior experience, suddenly couldn't buy a clearance. Opponents Southport (the V in VFL is now surely redundant) drew level. Then we kicked two goals clear again at the 30 minute mark. Crisis averted. Except that we somehow contrived to allow Southport to grab the lead at the 34 minute mark and hold on by a solitary point.
Now Southport were no mugs, and I know things are very different from the old days, but how many Carlton teams have EVER lost from five goals up in the last quarter at Princes Park? Against a team that had never played there before! It wasn't the one point loss that killed so much as the collective lack of game sense, street smarts, and on field leadership when it counted. Sound familiar, Carlton fans?
It was with a growing sense of foreboding that I relocated to the MCG.
My expectations weren't great for the game against Port. I hadn't tipped us, but I thought we were a sneaky chance, largely based on how close we ran them last season. Port had also had a tough game against Richmond and would be sore. Many thought likewise. Weren't we kidding ourselves?
Whether he meant to or not, Ken Hinkley gave it away in his presser. He thought the contest was 'well in hand' at half time. Port only led by 23 points at half time. That's how much he rates our ability to fight back.
Trouble is it's hard to argue with him. After kicking the first goal of the second half, we never threatened to win the game. Port put it away with 6 goals to 2 in the third term. They were content to run it out in the last quarter. The 28 point margin flattered us significantly.
Like the VFL, it wasn't so much the loss as the manner of losing that hurt. You can look at the statistics of the game and kid yourself about how close we were. I really hope our coaches aren't doing that. Port's ball movement was so much more incisive than ours when it mattered. Their defence always had someone (usually Aliir Aliir) coming in to assist. We relied an awful lot on Weiters and Jonesy beating their opponents one-out. Their forward line ran to create space for each other and the midfield hit their targets. Even though Levi was more serviceable than previous weeks, Harry was left double-teamed and largely ineffective.
Much of this difference is just due to the brutal fact that Port are a better, more rounded team. We might have been able to narrow the gap with fanatical, unstinting effort. Inexcusably, the effort of too many of our players looked conditional. One problem that is developing under David Teague is that selection largely seems to forgo any real consequence for fluctuations in effort. Given the stage we are at, and the expectations the club itself have sold, effort should be non-negotiable.
Our co-captains find themselves at an interesting point in their respective playing careers. Sam Docherty's situation is quite straightforward. After an outstanding All-Australian season he lost the next two years of his career to injury. Understandably, he has struggled to return to his previous form, yet he finds himself in a leadership position owed largely to the player he was. Having made him a leader, the club needs to back him in his clear resolve to get back what he's lost. He's plainly trying.
No one should underestimate the burden Patrick Cripps has carried in recent years. It is a burden he clearly feels a personal responsibility for. Our form turnaround in 2019 was largely inspired by several superhuman efforts from Crippa. The problem at present is that he seems trapped trying to repeat such efforts every single week. This is only causing his effectiveness to plummet. Real leadership is about helping those around you to flourish, not doing it all yourself. Someone needs to have a word in Crippa's ear. Back to basics – win the contested ball, use your first option.
David Teague's press conference found him trapped recycling Bolton-esque platitudes about 'learnings' and such. Heaven help him if he forgets himself and mentions 'green shoots'. Coaching Carlton has tended to have that effect on people in recent years. Teague's promotion from stop-gap to permanent coach was largely driven by supporter enthusiasm about the Teague Train. Teague's growing dilemma is that more and more supporters can see the train spinning its wheels since that 2019 resurgence, despite a playing list we are reassured is more talented each year.
The media week that has followed the Port loss has been entirely predictable. The MO of so much footy media now requires weekly drama. Where none occurs naturally, it must be invented. Carlton makes a juicy target for this approach. We have a supporter base with a tribal memory of great success, but no recent experience of it. We are emotionally susceptible to manipulation. We also have a history of administrations who, because of the particular tectonic forces at play, have been provoked to respond to supporter uproar. This only encourages the whole cycle even more. Nothing flatters the pretensions of newshounds more than the thought they may actually be movers and shakers.
In this context, the club's decision to appoint John Worsfold as coaching mentor to Teague can be read a couple of ways. Hopefully, it is intended as a quick response to an emerging area of need. A relatively inexperienced coach needs some extra support. Inevitably, many will see it as a repeat of the arrangement that saw Robert Walls peering over Brendan Bolton's shoulder in his last months. We will only know in the longer run what the move actually signifies.
When I wrote about our Round 1 loss to Richmond, longtime Tiger and Almanacker Sam Steele made an interesting observation in response. He saw similarities in our travails to Richmond's long trajectory out of the doldrums. I suspect he was just being polite, but Sam also knows his footy, so I took some heart. The team is not what we want it to be, but it is better than it was. Richmond spent many years being Richmondy. Carlton is certainly still in its Carltony phase.
As happens in such pile-ons, a week of sound and fury has produced no constructive alternatives. Much of the analysis offered by media hasn't even been good quality click bait. Our loudest supporters have just tended to be the most frustrated. Now we find out if the club has really changed its spots. Organizations succeed by developing the best out of available resources, not destroying them. Accountability is also essential, and it's time will come, but the season is still young. Carlton needs to stick to its own agenda, not dance to those of others.
For more from John, click HERE.
The Tigers (Covid) Almanac 2020 will be published in 2021. It will have all the usual features – a game by game account of the Tigers season – and will also include some of the best Almanac writing from the Covid winter.  Pre-order HERE
To return to our Footy Almanac home page click HERE.
Our writers are independent contributors. The opinions expressed in their articles are their own. They are not the views, nor do they reflect the views, of Malarkey Publications.
Do you enjoy the Almanac concept?
And want to ensure it continues in its current form, and better? To help things keep ticking over please consider making your own contribution.
Become an Almanac (annual) member – CLICK HERE.
One-off financial contribution – CLICK HERE.
Regular financial contribution (monthly EFT) – CLICK HERE.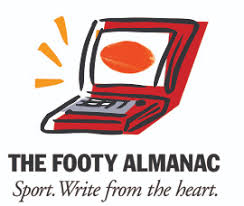 John Butler has fled the World's Most Liveable Car Park and now breathes the rarefied air of the Ballarat Plateau. For his sins, he has passed his 40th year as a Carlton member.