Round 1 – Richmond v Carlton: Seven minutes told the tale
My expectations of victory for this game were low to non-existent. Which made me like every other Blues supporter I know. So when the final siren sounded on a Richmond victory, by precisely the margin I had forecast, why did I feel even more disappointed than last year? Or the year before.
Domestic matters being currently hectic, it was Mission Impossible to book a ticket for this game with any certainty. So I was on the couch again, like every other game for the last 18 months, watching the idiot box (yes, Taylor and Brayshaw are on duty). It was me, a mate, and a tasty cab sav. That sour feeling at the end of the night wasn't the fault of the cab sav.
The football and virus gods had conspired to see Richmond unfurl two premiership flags ahead of this game. The Front Bar produced the best line on this situation – something to the effect that this was the equivalent of telling a homeless person you had just bought a second house and expecting them to be happy for you. The salient question for success-starved Bluebaggers was whether the team was angry enough about all of this to really do something?
Things started promisingly enough. We appeared to have waived our customary gentleman's offer to the opposition of a five goal start. Levi got the first. O'Brien and Dow kicked goals and were busy. Richmond still looked potent. Any sniff of a midfield cough-up was pounced upon. But Weiters played a mighty defensive quarter, and the defense as a whole looked sound enough. We looked dangerous when we got the forward handball chains happening. Terms were basically even at the first break.
For a while in the 2nd term we finally started winning centre clearances, Crippa kept barging through tackles, and we found ourselves a couple of goals up. But we still found ways to waste chances. On his Carlton debut, Lachie Fogarty had been useful, but when presented with a set shot from 30 metres out he kicked it like a man who had never contemplated such a situation. Then Fish chose to run wide on another gettable set shot and hooked it.
Then came one of those periods where you cannot ignore the men in green. Amongst other decisions, Richmond scored two goals directly from 50 metre penalties – one for encroaching the 'protected' area, one for the new stand-still-on-the-mark rule. Through gritted teeth, I'll confine myself to this observation. Both decisions were technically correct interpretations of rules that have penalties disproportionate to the offence usually committed. In neither case was the ball holder impeded in the slightest from doing what he intended. That is the case in 90% of such decisions. Too often, game momentum is swung on trivial actions. That problem is the rules, not the umpires. Where the umpires come into question is whether the rules are applied evenly to both teams
For purposes of balance, it must also be noted that Dusty reprised one of his Grand Final efforts when he smothered an O'Brien kick, fended off Liam Jones, and calmly snapped a sausage roll over the left shoulder. Still, Richmond's half time advantage was the sum of those two 50 metre penalties.
The third term was a classic lesson in the importance of taking your chances. We had the balance of play, but because we kept missing we only briefly took a narrow lead. Harry missed twice from marks close to goal – one a rushed around-the corner effort, the other by crazily playing on and getting run down. In stark contrast, Sooky Jack nailed two shots from a fair way out on tight angles. One player has a predictable, reliable set shot process. The other is Harry.
So we entered the final term with our 20 scoring shots contriving to trail their 18 by 8 points. A poor cough up from O'Brien saw the inevitable rebound end with Dusty. Richmond by almost three goals. We looked like we might be fading, tiring. Then Oscar McDonald flushed one from way downtown. Harry decided to settle on a boring old drop punt and closed us to 10 points. Then, from a kick out, we took it on through the middle and Gibbo closed us to 5. From the next centre bounce we surged. Sam Walsh perfectly weighted a handball that put Paddy Dow into the clear 30 metres out. Paddy missed. We could have lead with all the momentum and emotion suddenly our way. Still, we were only 4 points down with seven minutes to play.
Richmond, more specifically Dusty, owned those last seven minutes. Reading the needs of each given moment, Dusty drifted up field to win crucial ground balls, or dropped deep to cause mayhem among our defenders. His team mates, particularly Shai Bolton, lifted around him. We ended up losing by one point more than we did last year.
A lot can be said for our efforts on the night. Richmond were certainly nearer full strength than we were. And they are, after all, the benchmark everyone is chasing this year. But it's those last seven minutes that worry me. Richmond lifted, we wilted. Richmond made the play, we reacted and increasingly panicked. They looked like they believed, nay expected, to win. As it turned out, it wasn't just Carlton's supporters who didn't believe.
You could say that's just the obvious difference between a club that's one 3 out of the last 4 flags, and a club that hasn't seen finals for 8 seasons. But how do Carlton make that step to real belief? Richmond are the living proof it can be done. When we last won a final back in 2013, Richmond were us. We came from 5 goals down to upset them. They were the ones with demons of doubt back then. How times have changed.
I wasn't optimistic about this game, but I have hopes for the season. So I remain disappointed. Richmond were no unstoppable force tonight, even with Dusty. They were gettable. This turned out to be an opportunity not taken.
I think Thursday night against the Magpies will be huge. For both clubs.
RICHMOND     3.3      8.5      10.8      15.15 (105)
CARLTON         3.2      6.6      8.12       11.14 (80)
GOALS
Richmond: Riewoldt 4, Castagna 2, Martin 2, Rioli 2, Aarts 2, Lynch, Caddy, Bolton
Carlton: McDonald 2, McKay 2, Gibbons 2, Casboult, O'Brien, Dow, Silvagni, Plowman
BEST
Richmond: Martin, Bolton, Graham, Balta, Prestia, Edwards, Riewoldt
Carlton: Walsh, Newnes, Saad, Cripps, Plowman, Curnow
For more from John, click HERE.
The Tigers (Covid) Almanac 2020 will be published in 2021. It will have all the usual features – a game by game account of the Tigers season – and will also include some of the best Almanac writing from the Covid winter.  Pre-order HERE
To return to our Footy Almanac home page click HERE.
Our writers are independent contributors. The opinions expressed in their articles are their own. They are not the views, nor do they reflect the views, of Malarkey Publications.
Do you enjoy the Almanac concept?
And want to ensure it continues in its current form, and better? To help things keep ticking over please consider making your own contribution.
Become an Almanac (annual) member – CLICK HERE.
One-off financial contribution – CLICK HERE.
Regular financial contribution (monthly EFT) – CLICK HERE.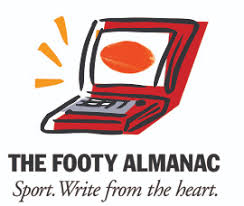 John Butler has fled the World's Most Liveable Car Park and now breathes the rarefied air of the Ballarat Plateau. For his sins, he has passed his 40th year as a Carlton member.