Round 11 – Sydney v Carlton: My Swans–addled brain
Sydney v Carlton
3:20pm, Sunday May 30
SCG
It wasn't always like this!
When I lived in Melbourne all those decades ago, I simply went to the footy every Saturday in Melbourne and in Geelong when South played there. The pattern was repeated each year, for 22-odd years.
Then, when in London for ten years, I couldn't go and that was that – except when I flew back for the 1970 first semi final against the Saints.
Living and working in Brissy for 23 years, I went when I could, especially to all of our finals.
Moving to Sydney to be closer to my beloved team in 1999, I went to the SCG for home games and often interstate – especially for all finals. After closing our art gallery business in Sydney in 2010, I was able to travel to all games (except Perth), and continued to do, until returning to live in Melbourne at the start of 2019. That year, I travelled to Sydney for matches, until June, and went to all Melbourne games.
2020 no footy at all. 2021 two games attended in Melbourne and one in Sydney, so far.
Which leaves me with a dilemma – now having to watch our games on television. I do not enjoy it one single bit, and to be completely honest, find it a very nerve–racking and harrowing experience. Sure, if we're way ahead for the whole game, it could be different, but this year many of our games have been tantalisingly close.
So, why don't I change, you might well ask? Why don't I just accept the current situation, and get on with life, and stop complaining about something that is low on the list of importance?
I have tried. Every week I try. I actually tried very hard on Sunday afternoon when turning on the game recorded earlier on Fox. Game started at 3:30pm and I pressed the play button at 5pm. I was determined to watch every minute without fast forwarding.
We are off to a good start but those blue baggers claw back with four consecutive goals, before Joey Kennedy, Luke Parker, Isaac Heeney and the man himself, Buddy, kick four for us. We're six points up at quarter time.
Two 50 metre penalties and two goals to Carlton is depressing. Within a solitary minute, they're ahead, and when Harry McKay adds another, 60 seconds later, I'm not a very happy Jan! What the hell is going on? I know it's Carlton and in the last couple of years they've played well and won twice against us, but this year we've improved and are in the eight, and we need to show it! Buddy relieves the pressure with a goal, but McKay adds to their tally, and we're still 12 points down. Isaac marks 20 metres out and was never going to miss. Buddy adds to his tally from a free 50 metres out, and things are looking more promising at half time, with Carlton ahead by just one point.
The third quarter is much the same as the previous two – too close for comfort. We have no breathing space as Carlton continue to apply the pressure, and no sooner have we added a couple of goals, than they reply. In the final few minutes, the wonderful best on ground Isaac Heeney adds his third major and only three points separate us at three quarter time.
My vocal chords spurt forth all manner of best wishes to the Swans as the last term starts. Paps and Joey Kennedy combine for our first; Chad Warner and Sam Wickes our second; and a typical Papley goal, eluding three players, running, bouncing and kicking truly from 50 metres, for our third. McKay – always so accurate for them– misses, thank god, and then again, a minute later. When Cripps goals for Carlton, and with only six minutes left, we're 15 points up. Too bloody close! Heeney and Mills both miss, but when Paps kicks his third from a free, surely, we've won? Paps seems to think so! Then that McKay marks strongly again, but his yips in front of the sticks persist, and before I can start to relax, the siren has sounded and we've won by 22 points!
Although my recollections from the game come from replaying the entire match in a second sitting later on Sunday evening, the initial viewing started at 5pm. It would normally take about 120 minutes of play time to watch the match. However, I have to admit, I watched the entire game in 45 minutes, going fast forward. I can see enough of the play to determine what is happening and who is getting goals, pressing the fast–forward button. At least that way, the tension only lasts for up to an hour! And how nice it is to then be able to relax and properly watch it all again at normal speed! But only if we win!
So, my so–called efforts at trying to change didn't work at all well today. I probably should look into neuroplasticity, and change the neural pathways of my Swans–addled brain. Who knows what might happen?
Meanwhile, Go Bloods!
SYDNEY      5.3    8.4    11.6    15.10 (100)
CARLTON   4.3    8.5    10.9    11.12 (78)
GOALS
Sydney: Heeney, Franklin, Papley 3, Hayward, Kennedy 2, Parker, Wicks
Carlton: McKay, Cripps 3, Betts 2, Silvagni, Williams, De Koning
BEST
Sydney: Heeney, Kennedy, Mills, Franklin, Papley, Lloyd, Parker
Carlton: Cripps, Walsh, Docherty, McKay, Fogarty, Betts
Crowd: 29,822
The Tigers (Covid) Almanac 2020 will be published in 2021. It will have all the usual features – a game by game account of the Tigers season – and will also include some of the best Almanac writing from the Covid winter.  Pre-order HERE
To return to our Footy Almanac home page click HERE.
Our writers are independent contributors. The opinions expressed in their articles are their own. They are not the views, nor do they reflect the views, of Malarkey Publications.
Do you enjoy the Almanac concept?
And want to ensure it continues in its current form, and better? To help things keep ticking over please consider making your own contribution.
Become an Almanac (annual) member – CLICK HERE.
One-off financial contribution – CLICK HERE.
Regular financial contribution (monthly EFT) – CLICK HERE.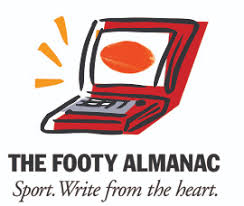 A Bloods tragic since first game at Lake Oval in 1948. Moved interstate to Sydney to be closer to beloved Swans in 1998. My book "My Lifelong Love Affair with the Swans" was launched by the Swans at their headquarters at the SCG in August 2016. www.myswansloveaffair.com