G'day Almanackers,
It's always great to read your wonderful articles on this great website.
We had great footy matches last Saturday at IMPACT Invitational Cup held in Kobe (A relevant article has been on process to publish here).
Now only a week left for me to fly out Japan travelling to Melbourne.
I am attending the Maddie Riewoldt Vision Match played by St Kilda and Richmond at Docklands Stadium on Friday, 20 July. Excitement comes on my heart as it will be my first Saints match to watch at the stadium.
The following night, I would love to have a meet up night at our favourite pub of the North Fitzroy Arms Hotel.
Please come and enjoy drinks and foods with me, as well as watching footy games and footy discussion. Also your family and friends will be welcomed.
Date: Saturday, 21 July 2018
Time: 6.00 pm
Place: North Fitzroy Arms Hotel
Address: 296 Rae Street
North Fitzroy
I look forward to seeing you there.
Cheers
Yoshi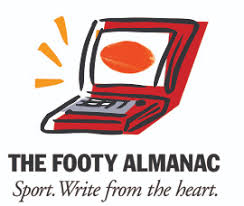 Love, passion and pride are seen on the footy that is the biggest part of my life. 1. St Kilda Club member: I am a passionate and crazy Sainter. Just hope we will win the second flag soon, especially after Dogs and Tigers having ended long premiership draughts. 2. The Osaka Dingoes Player and Public Relations Officer: Player number 44 that I chose to honour Stephen Milne with my wish being like a small forward like him. Lenny Hayes' hardworking attitudes are adopted on my trainings and practices. Nick Riewoldt's great plays are in my player audiobook too. 3. Writing: Here on the Almanac and also on the World Footy News. My skills utilise on great footy websites.