Grand Final – Richmond v Geelong: On Grand Final day things started going wrong long before the bounce.
We have broken through and the clear air, excitement and nerves of Grand Final day have arrived. Like Chuck Yeager's jet breaking the sound barrier we are on the other side of everything else, having gone precisely nowhere at the same time.
I'm sitting on the floating jetty at Stradbroke Island surrounded by Redbank nippers waiting to head back to the mainland. I'm in my blue and white Geelong VFL guernsey on permanent loan from COD, they are all (parents and kids) in the same light blue t-shirts. I feel like I've walked into a revival meeting in a Judas Priest t-shirt.
A man whose nose has been sunburnt many times and is wearing a bucket hat in the ubiquitous blue talks into my ear.
"Are you from there?"
"Yes"
"I've got a cousin from there, I'm from Horsham, originally. Are you nervous?"
"Yes."
"The rain won't help. Hard to hold Dusty when its wet, he likes it when it's wet."
"Yeah, it gonna be hard."
"I think you'll do OK… you'll do OK."
Its like something from a David Lynch film. He walks back to his wife and children, sits down and stares at me.
It's a bumpy ride but thirty minutes later I'm at the Cleveland terminal, the 258 bus is waiting and leaves straight away. Two minutes later I'm at the Cleveland train station, the train leaves 5 minutes later. This is a bit weird. With no-one using it, the Brisbane public transport system has started working seamlessly. By four o'clock I'm at Southbank and wandering through the Bougainvillea to the Morrison Hotel. Deegs is waiting outside in the rain. COVID QR scan negotiated, we stand under a sunshade umbrella dripping rain underneath.
"Beer fellas?" says a cheery voice. Great Northern has become the footy beer of choice in Brisbane and we take up the offer. He pulls the tap, "Oh, doesn't work, I'll have to go to a different tent." He walks off and returns with two beers, takes my credit card and runs it through his scanner. "Oh, doesn't work, I'll have to go to another tent", he says with the exact same tone. We stare at him as he goes, there's a glitch somewhere and it seems to be in everything.
Deegs and I have been attending footy games together and discussing footy for over twenty-five years. He was the only other footy fan in our Arts degree. His sanguine smile of the successful is new to me; quiet desperation is more Deegs' thing. He lives in Canberra now and, like so many very old friends, we rarely see each other but this new smugness doesn't suit him, or maybe me. He looks like a middle-aged man with a new girlfriend who thinks he'd look better in brighter colours and tousled hair. She is, of course, correct but that is not the point. For twenty-five years I have depended on Deegs to be just marginally less happy than me. For whatever muddling failures our lives had regularly dished up, his had been compounded by being a Richmond supporter, mine had been lightened by barracking for Geelong.
We leave The Morrison and see Grant Burchill standing in the sodden carpark breaking the rust from his Toastmasters course, and walk down Stanley St with a crowd that grows at every step. The Gabba rises as we scoot under the big drips coming off the Pacific Highway and quicken our step as we head downhill to Gate 2.
I had purchased my ticket from a bloke who knew a bloke and apparently this bloke knew quite a few blokes at the Richmond Football Club because I was surrounded by an entire bay of Tigers supporters. Not just members, but non-participating players and officials, club legends and WAGS. I was the only person in a combination of blue and or white, as popular as a fart at a concert.
As well as being the first Grand Final outside Victoria, this was also the first held at night. The traditionalists had their pencils sharpened to complain in full voice, those under 40 and the merely curious keen to see how it went. After the Welcome to Country included a Euro beat it seemed anything was possible. An excellent From Little Things, Big Things Grow elevated things further, before Cub Sport and the DMAs phoned in some contractually obliged covers deflating expectations. Andrew Stockdale (Wolfmother) eventually injected some energy and visual effects.
The smoke cleared and the game got under way.
For the first time a Richmond fan leaned in – "how do you think it'll go?"
"If Dusty wins the Norm Smith you'll win and if he doesn't, you won't," I said, sounding much more sure of myself than I did 15 minutes before.
The first quarter was the most dramatic since '89 with Dangerfield knocking out Nick Vlastuin and Gary Ablett breaking his shoulder in his last game. Half the crowd held their breath as the bald one winced his way to the boundary, the other half screamed blue murder that not even a free kick was paid, as their man was wheeled off the ground. Losing Vlastuin seemed to take something away from Richmond as Geelong surged. Like the week before and many other weeks this season the Cat's couldn't capitalise, missing goals from everywhere, the worst culprit being Gryan Miers who missed from 25 out, dead in front, with no one near him.
To top off the drama a ground invasion kept security on their toes and the quarter ticking out to 40 minutes.
In some recent Almanac pieces on the Gabba by John Harms and Murray Bird, the old Gabba was fondly remembered and vividly repainted. No one feels much for the new Gabba but one should said in its favour. The Gabba is the loudest ground in Australia and when full and swinging there are very few places in the world that I can match its raucous energy.
When Gary Ablett reappeared late in the first quarter, it was like James Brown throwing away the blanket to pull out another encore. He couldn't do much, but what he did was inspired. While the painkillers were working he was a player to watch, but when they wore off, so did he.
Finally, 15 minutes into the 2nd quarter, Geelong seemed to be putting some daylight between themselves and Richmond. I was yelling and whooping and loving being the only Cat in my section. However, just before half time, a little breath of ill wind fluttered through the Gabba. After Hawkins puts the Cats 22 in front, Dusty finally appears. He had been in and around before, great little pick-ups, deft passes and clearances, but that is not why the army around me is here; they are here for the full show and Dusty gives a preview of what is to come. A classic bit of crumbing, a palm off and goal while running away from them.
The avalanche of the third quarter resembles so many third quarters in the last few years for the Cats. Richmond ratchet up the pressure to an insane level and the Cats cannot counter. Suddenly where slivers of space could be found there is only pain and smothers and blocks and scragging. While Ablett and Dangerfield are drifting out of the game Dusty is usurping them everywhere. The only shock is that there is still only 2 points the difference at ¾ time.
It was a fever pitch start to the last and the Tigers were on the board first. Riewolt and Lynch were finally getting into the game, Short seemed to have worn down the entire Geelong half-forward line, Baker doing a similar job. The move of Balta into the ruck just before half-time returned Richmond to their structure and once familiar terms were re-established. It only needed Dusty and the manic pressure.
The Tigers were brilliant and brutal in the 2nd half. From 22 points down just before half-time, they pulled away to a 31-point win by the end, Dusty kicking four brilliant goals, each of them immaculately timed and delivered.
In a closing touch, the Tigers removed their premiership medals and formed a guard of honour to send off Ablett. He had truly given everything of himself and his broken frame showed it. The Cats not quite good enough again, followed him to the showers.
RICHMOND     2.1     3.2     7.4     12.9     (81)
GEELONG        2.2     5.5     6.8     7.8     (50)
GOALS
Richmond: Martin 4, Prestia, Riewoldt 2, Castagna, Lambert, Lynch, McIntosh
Geelong: Menegola 2, Dangerfield, Duncan, Guthrie, Hawkins, Miers
BEST
Richmond: Martin, Short, Edwards, Prestia, Nankervis, Bolton
Geelong: Stewart, Duncan, Menegola, Taylor, Selwood
The Tigers (Covid) Almanac 2020 will be published in the coming weeks. It will have all the usual features – a game by game account of the Tigers season – and will also include some of the best Almanac writing from the Covid winter.  Pre-order right now HERE
To return to our Footy Almanac home page click HERE.
Our writers are independent contributors. The opinions expressed in their articles are their own. They are not the views, nor do they reflect the views, of Malarkey Publications.
Do you enjoy the Almanac concept?
And want to ensure it continues in its current form, and better? To help things keep ticking over please consider making your own contribution.
Become an Almanac (annual) member – CLICK HERE.
One-off financial contribution – CLICK HERE.
Regular financial contribution (monthly EFT) – CLICK HERE.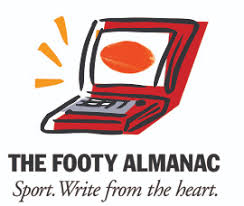 Hamish Townsend was born and raised in Geelong, supports the Cats and lives in Brisbane.