Grand Final – Richmond v Geelong: Dreamtime for Queensland Tiger fans at the Gabba
As I write this, I still can't believe everything that has happened in the last 24 hours.
In a day of new experiences, at 10.30am (our Queensland time) I was able to see for the first time the mighty Coodabeen champions online doing their normal thing (well done on 40 years Richo and co). I was deciding what to wear – eventually I settled on the normal yellow and black (i.e. black with yellow sash front and back). I wanted to wear my 2020 Dreamtime jumper but went with tradition – one of the only things that was in any way normal on this tumultuous day of days.
At 3pm, yesterday (in the inner southern suburb of Brisbane) where I reside it was absolutely bucketing down and I was happy as a pig in mud. I was happy deep down Geelong's game would be slowed down, their lumbering talls blown away by the speed of the Human Meat Ball, Liam Baker's dash, Shai Bolton's flair and a certain guy called Dusty. As I rode the yellow and blue Brisbane city bus into the Gabba with my mate Frank (he was living a lifelong dream of going to the big dance too and even though he is a Collingwood supporter I was secretly so happy for him)  I still couldn't believe it was happening, the rain still softly running down the side of our conveyance as we rode down Ipswich Road towards destiny.
I arrived expectantly at the Brisbane Cricket Ground with the unfortunate usual technological issues of not being able to log on to show my electronic ticket causing a bit of an emotional stir. But before long we were inside courtesy of a well scanned Q code. As I walked along the concrete corridors of the palace of dreams with memories flooding back of Ponting raising his bat, Warnie doing his thing, Chris Lynn hitting six after six, Harmison's first ball to 2nd slip and Gilly just smacking them over square leg with ease, it was time for this cricket ground to share in the G's glory.
The late afternoon air was drizzle laden and extremely thick with anticipation, accompanied with a certain nervous energy that comes with being a well-seasoned lifelong Tiger fan. I was happy yet pensive all at the same time. As I looked around, I marvelled at just how outnumbered our fellow feline hooped clad friends were by the yellow and black expectant throng baying for Kardinia blood.
Even at half time, the mood in the thankfully dry seats (we were just in under the awning on the lower level) was a worry, the feeling all around my neck of the woods just to the left of the Richmond cheer squad was that the pride of Geelong should have been miles in front, not just a few goals. They had wasted chances and the Tigers had lost their composure in the midst of chaos.
Danger and Hawkins missed some set shots, Ablett had risen from the dead, Lynch hadn't taken a mark and was well held by the wily old veteran Harry Taylor. The Tigers were turning the ball over with nervous ease for the Cats to pounce on the hurried misdirected kick again and again, groans emanating from the Tiger faithful with every mistake compounding the sense of worry as the first half came to a close.
Then after a spectacular half time light show (which could have only happened at night)  and sensational music by Sheppard, it happened; the Tiger system clicked into gear, wave after wave of yellow and black attacked on the ball. The crescendo of noise from the Tiger fans for each score was just effervescent in its effect on your whole body as I was involuntarily called to leap in the air slapping high fives in the most un-Covid way with complete strangers after every goal, mark and turnover during that amazing second half.
All around me there were lots of fifty somethings with a tinge of grey wisdom showing under their caps basking in the rekindling of 70's glory. Our brains were taken back in the hard drives on our mind to reminiscences of black and white memories of Royce dominating a game. We were being witness to and taken back as if being reincarnated hormonal teenagers marvelling at the sights and sounds as the new number 4 just tore the stunned Cats apart.
Now deep down, I like a bit of tradition, but that was blown to shreds last night – after torrential rain in our neck of the woods most of the afternoon the ground was still immaculate like a golf green at Royal Queensland, no 70's Meerick soil MCG mud heap at the Gabba.
I didn't want a night Grand final. I wanted the ball to be signal red not fluoro yellow. But if we had played at what tradition demanded in the afternoon it would have been a terrible spectacle that no one would have enjoyed, no Queensland beauty on show.
The atmosphere was unbelievable as the AFL marketing would have us believe for the finals as each Tiger score erupted into a cacophony of sound worthy of the MCG. The game was now truly national even if there were two Victorian heavyweights battling it out.
Then it was complete, the fairy tale was no longer a dream, it was cold sone reality. The siren blew and chaos erupted, tears flowed and high fives went all round. An incredible legacy was cemented into the annals of our wonderful indigenous game.
To top it all off, I got a selfie with Macca Number 33 (the lad from Pinjarra as Bristle reminds us with monotonous regularity); a very un-Covid act in this era of social distancing, yet a symbol of the release of energy in such a trying year. Yes, I believe us Queensland based Tiger fans did Melbourne proud. I was glad to be part of continuing the legacy of cheering for such a famous and rejuvenated club ,even if it was 1800 km's north of its spiritual home.
From the frozen yet stunning Arctic back in March to the humid boisterous Gabba in October – what a year, what a team, what a game! Just remember, take a moment to be thankful for the landing light moments that whiz by on the runway of life! Drink it in and be grateful!
Go Tiges
PS: Thank you John and all your wonderful team for allowing us to write from the heart and to stop and be encouraged by different slants on culture and sport, to be challenged, to laugh with each other and be given daily whenever we log on this web site the life-giving gift of wisdom and understanding from such a bunch of wonderful typically humble yet extraordinary Aussies just like me.
Well done – sorry about the Cats JTH
RICHMOND     2.1     3.2     7.4     12.9     (81)
GEELONG        2.2     5.5     6.8     7.8     (50)
GOALS
Richmond: Martin 4, Prestia 2, Riewoldt 2, Castagna, Lambert, Lynch, McIntosh
Geelong: Menegola 2, Dangerfield, Duncan, Guthrie, Hawkins, Miers
BEST
Richmond: Martin, Short, Edwards, Prestia, Cotchin, Bolton
Geelong: Duncan, Stewart, Selwood, Menegola, Dahlhaus
The Tigers (Covid) Almanac 2020 will be published in the coming weeks. It will have all the usual features- a game by game account of the Tigers season – and it will also include some of the best Almanac writing from the Covid winter.  Pre-order right now HERE
To return to our Footy Almanac home page click HERE.
Our writers are independent contributors. The opinions expressed in their articles are their own. They are not the views, nor do they reflect the views, of Malarkey Publications.
Do you enjoy the Almanac concept?
And want to ensure it continues in its current form, and better? To help things keep ticking over please consider making your own contribution.
Become an Almanac (annual) member – CLICK HERE.
One-off financial contribution – CLICK HERE.
Regular financial contribution (monthly EFT) – CLICK HERE.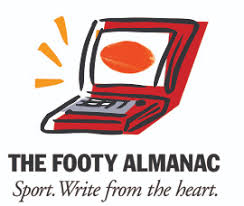 a humble middle-years teacher in a "middle of the road" private school in Brisbane having being a pastor, a youth worker, a school chaplain, a bank johnnie – 3 different banks, worked in Jails, driven a cab and been in bands amongst other things.