Girls Play Footy's Kirby Fenwick reviews The Women's Footy Almanac 2017 and it's a beauty.
One of the greatest things about the AFLW season and the growth of women's footy on all levels is the many sites now discussing and promoting girls playing football. The wonderful writer Kirby Fenwick loves The Women's Footy Almanac 2017. The Girls Play Footy website is always up to date with the latest news.
http://girlsplayfooty.com/2017/08/relive-the-historic-inaugural-aflw-season-with-the-womens-footy-almanac.html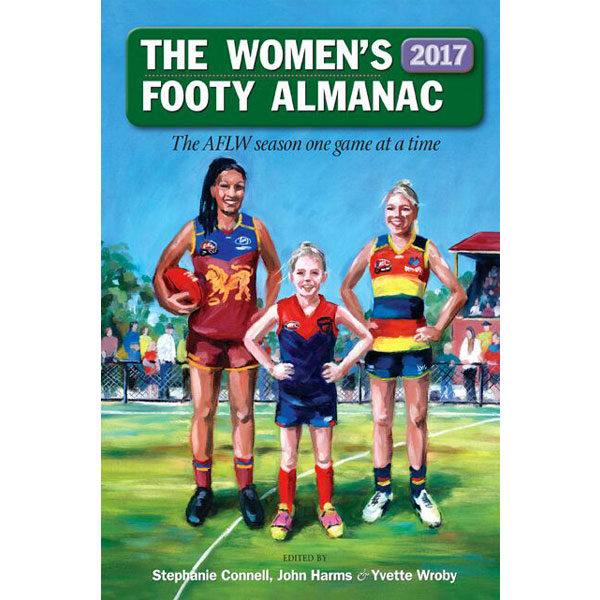 Read more about The Women's Footy Almanac 2017 HERE.
You can order copies now. $25 which includes postage.
Purchase via The Almanac Shop.
Or contact us directly via email to place an order.
Yvette Wroby writes, cartoons, paints through life and gets most pleasure when it's about football, and more specifically the Saints. Believes in following dreams and having a go.