Geelong's Record Run – Round 9, 1953: St. Kilda v Geelong – 'Invincible' Cats
Geelong's Record Run
(22/26)
"Invincible" Cats
Round 9 1953: St. Kilda v Geelong  
Saturday 20th June 1953
Junction Oval
Featuring Noel Rayson and John McMahon
Midway through the 1953 season Geelong was being likened to 'The Invincibles' (the undefeated Australian cricket team on the 1948 England tour) by the Melbourne press. With 21 games without a loss, how long could Geelong's record rampage continue?
St. Kilda, even at home, did not appear likely to be the team to derail the Geelong train as it sped along at full steam. The Saints made six changes to their line up while the Cats brought follower Harry Herbert back after injury and named 17 year old John McMahon from Bairnsdale as 19th man.
The teams
St. Kilda
| | | | |
| --- | --- | --- | --- |
| B. | Cockfield | Phillips | Squire |
| HB. | Linney | Drinan | Wandin |
| C. | Hurst | McDonald | Woinaraski |
| HF. | Davis | Ross | Bennett |
| F. | Hibbins | Roberts | McLennan |
| Foll. | Mulhall | Eley | |
| Rov. | Linger | | |
| Res. | Mollar | Watt | |
Geelong                    
| | | | |
| --- | --- | --- | --- |
| B. | B. Smith | Morrison | Sharp |
| HB. | Middlemiss | Hyde | Williams |
| C. | Worner | Palmer | Turner |
| HF. | Rayson | Flanagan | Davis |
| F. | Herbert | Goninon | Pianto |
| Foll. | McMaster | Renfrey | |
| Rov. | Trezise | | |
| Res. | McMahon | S. Smith | |
Few pundits would have predicted that St. Kilda could hold Geelong for three quarters and threaten the competition leaders. In fact, the plucky Saints had a narrow lead at the last change. Throwing off the shackles, the Cats then snapped into action taking control early in the last quarter with four goals in as many minutes. Flexibility in attack and solid defence were the keys to Geelong's win. Noel Rayson shone across the half forward line, kicking four goals. John Hyde at centre half back was a rock St. Kilda could not displace and the combination of Bernie Smith and Bruce Morrison was effective in nullifying the Saints' deep attacks. Time and time again, Smith marked safely and took off on long runs out of defence to propel the ball forward. He was back to his 1951 Brownlow best after an injury plagued 1952 season.
St. Kilda were a much-improved team and showed that they could match it with the best in defensive tactics but lacked attacking power and penetration with their kicking.
Scores
Geelong         2.1       4.3       4.4       9.6 (60)
St. Kilda         1.2       4.3       4.5       6.8 (44)
Goals
Geelong – Rayson 4, Goninon 2, Trezise, Sharp, Flanagan
St. Kilda – Roberts 2, McDonald, Linger, Ross, Bennett
Best
Geelong – B. Smith, Hyde, Rayson, Palmer, Pianto, Morrison
St. Kilda – Phillips, Linney, Hurst, Squire, Drinan, Mulhall
Umpire          Barbour                      Attendance   9500
Reserves       Geelong 7.10 (52) defeated St. Kilda 7.9 (51)
Around the grounds
Bleak weather affected crowd numbers in Round 9. A total of only 89 780 fans turned up on Saturday 20th June to see the six matches on the weekend of the Winter Solstice.
At Brunswick Street Carlton defeated Fitzroy by 6 points.
At the MCG Collingwood defeated their rivals Melbourne by 15 points.
At the Western Oval South Melbourne upset the home side to win by 29 points.
At Arden Street North Melbourne won a low scoring thriller against Richmond.
At Glenferrie Oval Essendon enjoyed a 23-point win over Hawthorn.
Many Almanackers will remember Doug Bigelow, a defender/ruckman who played for Essendon in the post war era.  He was named among Essendon's best players in their win over Hawthorn in round nine. After playing 148 games for the Bombers (1947-56) he coached VFA club Coburg (1957-61). He also took on roles in the media as a football commentator for many years with ABC TV and radio stations 3LO and 3AW.
Next week: Round 10 Carlton v Geelong at Princes Park
With features on Ron Hovey and Jim Roberts
For the opposition: Ken Hands (Carlton)
The VFL top four
Geelong         36       174.2%
Collingwood   28        127.1%
Essendon       24       120.0%
Footscray       24        128.7%
Leading goal kickers
Coleman   (Ess)                    2          54
Goninon   (Gee)                     2          42
Marchesi   (NM)                     2          25
Collins  (Foot)                        2          23
Hickey   (Fitz)                        1          23
McKenzie   (Melb)                 3          23
This week's featured Geelong players: Noel Rayson and John McMahon
Noel Rayson, recruited from local club Newtown and Chilwell (Geelong and District League) joined Geelong in 1950 as a 16 year old. He was the son of former Geelong player Arthur Rayson who made 101 appearances for the Pivotonians between 1924 and 1931. Noel's brother Alan also played for the Cats (1946-47).
Noel Rayson
Opportunities were few for the young half forward flanker until 1953 when he enjoyed his breakout season. Rayson (jumper numbers 27 and 16) played 95 games for the Cats between 1950 and 1958, kicking 210 goals. Early in his career he played mostly as a half forward flanker but in 1955 was posted to full forward. The fleet-footed Rayson's fast leading and accurate kicking were his greatest assets as a forward. If one ground were his favourite it would have been Arden Street where he booted nine goals on two occasions (1955 and 56) against North Melbourne.
Rayson moved to South Melbourne early in the 1958 season where he played a further 12 games. The highlight of his career was being the VFL leading goal kicker in 1955 with 77 goals in the home and away rounds.
John McMahon, a tall ruckman recruited from St. Patrick's College (Sale District League), arrived at Kardinia Park in 1953. The highly rated young follower was sought by several VFL clubs, but Geelong won the race to secure his signature. Wearing the jumper number 22, he played 36 games for the Cats across three seasons before returning to the family farm near Bairnsdale in 1956. McMahon resumed playing country football with Bairnsdale (Gippsland League).
For the opposition: Bill Linger (St. Kilda)
Tasmanian-born Bill Linger joined St. Kilda in 1953 as a rover from the Launceston City club (Northern Tasmanian Football Association). His name is among a bevy of other Tasmanian footballers who chose St Kilda to launch their careers on the mainland. The Sporting Globe (21 July 1954) described him as a "pocket Hercules", in reference to his vigorous, straight-ahead football style. He played 31 games for the Saints in two seasons before returning to his home state. In his first season with St Kilda, he played in all 18 matches and was judged second best in the club's best and fairest.
Upon his return to the Apple Isle in 1955, Linger captain coached the Cooee Club in Burnie (North West Tasmanian Football Union). In July 1955 he represented Tasmania in an interstate match against NSW at Trumper Park, Sydney. Linger was named among Tasmania's best in their 90 point runaway victory over NSW.
Bill Linger
Country and interstate football connections
Noel Rayson's former club, Newtown and Chilwell, (Geelong and District League – Evelyn Hurst Section) had a win over St. Mary's that Saturday in 1953. Newtown and Chilwell made the finals in '53 but were knocked out in the first semi final when St. Mary's turned the tables on them.
John McMahon's former Gippsland region club, St Patrick's College (Sale District Association) went down to Maffra Rovers that weekend. Later in the year, Old Collegians defeated St. Patrick's College in the '53 grand final. Meanwhile, 1951 and 52 'Gippsland League premiers Bairnsdale had the bye that weekend. Sale won the Gippsland League premiership in 1953, defeating Orbost by 44 points.
Across Bass Strait that Saturday in 1953, Bill Linger's original club Launceston City lost to North Launceston (NTFA). Cooee, his future club in the NWFU, had an easy win over East Devonport.
Meanwhile …
The Australian cricket team played a tour match against Derbyshire (17-19 June)
at Chesterfield. Richie Benaud (70) saved the visitors in the first innings. Graeme Hole's 73 in the Australian second innings was the top score of the match. Doug Ring took 4/19 in Derbyshire's first innings total of 69 and made a strong bid for selection in the Second Test. The tourists then moved on to Sheffield to play the strong Yorkshire county team in a warm up before the Lords Test match. Opener Len Hutton starred for the home team in both innings with scores of 67 and 84. For Australia, Graeme Hole (71) and middle order batsmen Neil Harvey (69) and captain Keith Miller (86) had solid hit outs.
Sir Edmund Hillary's photos taken from the summit of the world's tallest peak, Mt Everest, appeared in newspapers around the world.
To read about the earlier games in Geelong's run, click HERE.
Peter also wrote about St. Kilda's premiership season in his 1966 and All That series. You can read that HERE.
The Tigers (Covid) Almanac 2020 will be published in 2021. It will have all the usual features – a game by game account of the Tigers season – and will also include some of the best Almanac writing from the Covid winter.  Pre-order HERE.
To return to our Footy Almanac home page click HERE.
Our writers are independent contributors. The opinions expressed in their articles are their own. They are not the views, nor do they reflect the views, of Malarkey Publications.
Do you enjoy the Almanac concept?
And want to ensure it continues in its current form, and better? To help things keep ticking over please consider making your own contribution.
Become an Almanac (annual) member – CLICK HERE.
One-off financial contribution – CLICK HERE.
Regular financial contribution (monthly EFT) – CLICK HERE.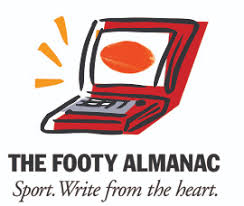 is a lifetime Geelong supporter. Hailing from the Riverina, he is now entrenched on the NSW South Coast. His passion for footy was ignited by attending Ovens and Murray League matches in the 1960's with his father. After years of watching, playing and coaching, now it is time for some serious writing about his favourite subjects… footy, especially country footy, and cricket.