Geelong's Record Run – Round 8, 1953: Geelong v Fitzroy – Cats bewilder 'Roys
Geelong's Record Run
(21/26)
Cats bewilder 'Roys
Round 8:  Geelong v Fitzroy
Kardinia Park
Saturday 13th June 1953
Featuring Russell ('Hooker') Renfrey
The question in Melbourne football circles in the lead up to Round Eight: could Geelong achieve a year of undefeated football? Their last defeat was at the hands of Essendon in Brisbane on June 16th, 1952.
Les Borrack was unavailable after his two match permits had been used. Doug Palmer came back into the centre as his replacement. Fitzroy made three changes to their side. Young wingman Vin Williams was out injured, replaced by Don Furness, while the half forward line was revamped with the inclusion of Colin Davey and John Harding. Jack MacGregor was named at full forward in place of Norm Johnstone who was moved into the ruck alongside Alan Gale. The rugged ruckman 'Butch' Gale was a surprise selection after having had his nose broken in the previous two games.
The teams
Geelong
| | | | |
| --- | --- | --- | --- |
| B. | B. Smith | Morrison | Sharp |
| HB. | MIddlemiss | Hyde | Williams |
| C. | Worner | Palmer | Turner |
| HF. | Rayson | Flanagan | Davis |
| F. | Murray | Goninon | Pianto |
| Foll. | McMaster | Renfrey | |
| Rov. | Trezise | | |
| Res. | Reed | S. Smith | |
Fitzroy
| | | | |
| --- | --- | --- | --- |
| B. | Murphy | Bench | Stephen |
| HB. | Gaffney | Goodger | Meehan |
| C. | Furness | Broderick | Carroll |
| HF. | Harding | Davey | Gervasoni |
| F. | Ross | MacGregor | Ruthven |
| Foll. | Gale | Johnstone | |
| Rov. | Coates | | |
| Res. | Hart | Magee | |
After the opening skirmishes, in which Fitzroy was competitive, Geelong achieved complete mastery over the Maroons and produced some of the best football of the season to win by 86 points. In a performance which defied predictions of an inevitable crash back to earth, "Geelong's highly flexible football 'machine' purred along merrily at top speed." (Hugh Buggy in The Argus, 17 June 1953.)
Fitzroy's bustling, man-on-man tactics failed to entrap the Cats who were intent on dictating the play with quick ball movement. Bert Worner, Noel Rayson and Bob Davis gave George Goninon an armchair ride with their speedy and accurate delivery. The irrepressible backline combinations of Bernie Smith and Bruce Morrison in party with Russell Middlemiss and his half backline company kept repelling attacks and driving the ball forward.
Geelong finished with; its highest score since the second semi final in 1951; its 18th successive victory (21st without a loss); and 12 months without defeat. The next statistical feat for Geelong was to equal (or better) Collingwood's record of 20 successive wins achieved in 1928-29.
Scores
Geelong         5.1       11.6     14.8     21.10 (136)
Fitzroy           3.3       5.5       5.6       7.8 (50)
Goals: Geelong – Goninon 7, Flanagan 3, Renfrey 3, Trezise 3, Rayson 2, Murray, Pianto, Reed
Fitzroy – Coates, Gervasoni, Harding, Johnstone, MacGregor, Ross, Ruthven
Best: Geelong – B. Smith, Rayson, Worner, Flanagan, Renfrey, Pianto
Fitzroy – Ross, Ruthven, MacGregor, Gale, Gaffney, Bench
Umpire          Roach             Attendance   21489
Reserves       Fitzroy 13.7 (85) defeated Geelong 11.11 (77)
Around the grounds
At Windy Hill Essendon defeated Carlton by 45 points.
At Victoria Park Collingwood trounced St. Kilda by 75 points.
At Punt Road Footscray defeated Richmond by 9 points.
At Glenferrie Oval North Melbourne defeated Hawthorn by 18 points.
At the Lake Oval South Melbourne held on to defeat Melbourne by a goal.
Next week: Round 9 – St. Kilda v Geelong at the Junction Oval
With features on Noel Rayson and John McMahon     
For the opposition: Bill Linger (St. Kilda)
The VFL top four
Geelong         32       177.9%
Footscray       24        140.5%
Collingwood   24        126.8%
Essendon      20        128.1%
Leading goal kickers
Coleman (Ess) 6         52
Goninon (Gee) 7          40
Marchesi (NM) 4          23
Hickey (Fitz) –             22
This week's featured Geelong player: Russell ('Hooker') Renfrey
Only one of the 35 Geelong players who participated in the record run of 26 undefeated games across the 1952-53 seasons played in every outing. Resilient ruck rover Russell Renfrey (jumper number 8) was that player.
Russell Renfrey
Renfrey, from Drysdale on the Bellarine Peninsula, trialled briefly with Carlton but found a much more welcoming home at Kardinia Park. Like teammates Fred Flanagan and Tom Morrow, Renfrey served in the army during World War II. The trio debuted on the same day in April 1946 and went on to become premiership players for Geelong. True to his job as a truck driver, the mature aged recruit Renfrey immediately delivered for Geelong, leading the club's goal kicking with 28 goals in his first season.
His career with the Cats spanned eleven seasons (1946-56) where he played 201 games, all in the seniors. Although Renfrey initially played as a knock ruckman he was credited by teammate Fred Flanagan as being the VFL's first true ruck rover, in the Barassi-style. He was called upon to play various roles for the team: standing John Coleman on one occasion in 1952; filling in at full forward in the 1953 grand final; and at centre half forward when Fred Flanagan was absent representing Victoria. His nickname 'Hooker' was derived from his style of running on an arc before kicking the ball.
Russell Renfrey was a highly regarded and much-loved team man at Kardinia Park. His teammate, club legend Bob Davis, once described 'Hooker' as "the lifeblood of the Geelong Football Club" during his career. He gave many years of service to the Geelong Past Players and Officials committee and was inducted into the club's Hall of Fame.
With the cartage of wool bales having been one of the mainstays of his trucking business, Russell Renfrey was named on a half forward flank in the Victorian Ultimate Wool Team (Footy Almanac, 2015). Additionally, Renfrey is one of the six players in the famous Geelong wool photo. Russell Renfrey passed away in 2018. Today (11.8.21) would have been 'Hooker's' 98th birthday.
For the opposition: Bill Stephen (Fitzroy)
Bill Stephen was recruited by Fitzroy from the local Thornbury CYMS under 18s. He played his first VFL game in Round One 1947. In his 162-game career with Fitzroy (1947-57) he became one of the most reliable back pocket players in the league. He was the captain-coach of the club for three seasons (1955-57) and Fitzroy's best and fairest award twice (1950 and 1954). Stephen represented Victoria on 14 occasions.
Bill Stephen
In 1954 Yallourn (Latrobe Valley League) tried to entice Bill Stephen with a big offer, but he chose to remain in Melbourne, taking on the playing coach role with Fitzroy in 1955. In 1958 Bill Stephen went to Ovens and Murray League club Yarrawonga as captain coach (1958-63) where he led the Pigeons to their first O&M premiership in 1959. After retiring as a player, he remained as coach for the 1964 season before returning to Fitzroy for his second stint as coach (1965-70). After being sacked by the club in 1970 he took on a succession of assistant coaching roles, at South Melbourne, North Melbourne, and St. Kilda. In 1976 he was appointed coach of Essendon, a position he held for just two seasons. He returned to coach Fitzroy in 1979, guiding the Lions into the finals in 1979 for the first time in two decades. Midway through 1980, with the Lions struggling, he announced he would serve out the season as coach but not continue in 1981. His greatest legacy as a coach was his ability to work with and mentor young players laying the groundwork for future coaches to build upon.
A loyal Fitzroy man, Bill Stephen was named as a back pocket player in the club's Team of the Century. He was highly regarded in football circles not only for his club-first approach to coaching but also as a gentleman of the game.
Country footy connections
Bill Stephen's future Ovens and Murray League club Yarrawonga (the Pigeons) went down to 1953 premiers Benalla (the Demons) by one straight kick.
On a day to remember in the Riddell League, based around the Macedon Ranges in Victoria, Lancefield scored 30 goals and kept their opponents, Hesket, scoreless.
Meanwhile …
In the First Test of the 1953 Ashes series at Trent Bridge Australia won the toss and batted.  Alan Davidson and Jack Hill made their test debuts in the match. Arthur Morris (67) and captain Lindsay Hassett (115) were the top scorers in Australia's first innings total of 249. On a lively pitch, the Australian bowlers then had England in all sorts of trouble at 6/92 at the end of Day Two. Resuming on Day Three, England managed to take their score on to 144. Ray Lindwall (5/57) and Jack Hill (3/35) were the best of the Australian bowlers. The tourists crashed in their second innings, dismissed for 123, with opener Arthur Morris (60) providing the only resistance. Alec Bedser routed the Australians, taking 7/44 to go with his 7/55 in the first innings). Requiring 229 for victory England were 1/42 at stumps on the eve of the rest day. No play was possible on Day Four due to heavy rain. Play finally got underway again in the late afternoon of the final day, but with only two hours of play remaining England did not risk the run chase and the match petered out to a disappointing draw.
Ben Hogan won his fourth US National Open Championship at the Oakmont Country Club, Pennsylvania. Sam Snead, six strokes behind, was runner-up. It was Hogan's second major title for 1953. With the US Masters title already in the bag, interest now lay in whether he could win the British Open and become the first to win three professional majors in a single season.
To read more about Bill Stephen:
www.footyalmanac.com.au/almanac-memoir-an-autobiographical-piece-by-bill-stephen/
www.footyalmanac.com.au/almanac-obituary-vale-bill-stephen-legend-of-the-fitzroy-fc/
To read about the earlier games in Geelong's run, click HERE.
Peter also wrote about St. Kilda's premiership season in his 1966 and All That series. You can read that HERE.
The Tigers (Covid) Almanac 2020 will be published in 2021. It will have all the usual features – a game by game account of the Tigers season – and will also include some of the best Almanac writing from the Covid winter.  Pre-order HERE.
To return to our Footy Almanac home page click HERE.
Our writers are independent contributors. The opinions expressed in their articles are their own. They are not the views, nor do they reflect the views, of Malarkey Publications.
Do you enjoy the Almanac concept?
And want to ensure it continues in its current form, and better? To help things keep ticking over please consider making your own contribution.
Become an Almanac (annual) member – CLICK HERE.
One-off financial contribution – CLICK HERE.
Regular financial contribution (monthly EFT) – CLICK HERE.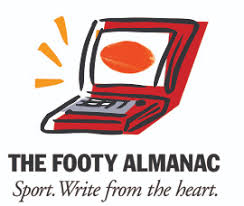 is a lifetime Geelong supporter. Hailing from the Riverina, he is now entrenched on the NSW South Coast. His passion for footy was ignited by attending Ovens and Murray League matches in the 1960's with his father. After years of watching, playing and coaching, now it is time for some serious writing about his favourite subjects… footy, especially country footy, and cricket.