Geelong's Record Run – Round 7, 1953: Melbourne v Geelong – Demons' pace tests Cats
Geelong's Record Run
(20/26)
Demons' pace tests Cats
 Featuring Bert Worner
Round  7: Melbourne v Geelong
At the MCG
Saturday 6th June 1953
Geelong's long sequence of games without a loss was starting to be a point of interest in match previews. But in Round Seven, Melbourne were given little chance of ending the streak despite almost beating Fitzroy with only one quarter of good football a week earlier. Football scribes stated the obvious: a four-quarter effort would be required to knock off the reigning premiers.
Les Borrack was selected again for the Cats on the last of his two match permits. After that he would have to bide his time in the Ballarat League until his promised release from Redan to Geelong eventuated in 1954. Geelong's roving department was restored with the return of "Nipper" Trezise. The Demons selected promising 17-year-old defender Geoff Case for his first full game. In a late change to their line up, Melbourne lost the services of centreman Noel McMahen who had not recovered from a thigh injury.
The teams
Geelong
| | | | |
| --- | --- | --- | --- |
| B. | B. Smith | Morrison | Sharp |
| HB. | Middlemiss | Hyde | Williams |
| C. | Worner | Borrack | Turner |
| HF. | Rayson | Flanagan | Davis |
| F. | Murray | Goninon | Pianto |
| Foll. | McMaster | Renfrey | |
| Rov. | Trezise | | |
| Res. | Reed | Palmer | |
Melbourne
| | | | |
| --- | --- | --- | --- |
| B. | Beckwith | Carroll | Christie |
| HB. | Williams | Arnold | Case |
| C. | Melville | Clarke | Lane |
| HF. | Morrow | McGivern | McKenzie |
| F. | Albiston | Thomson | Woods |
| Foll. | Cordner | Marquis | |
| Rov. | Spencer | | |
| Res. | Reeves | Paynter | |
Melbourne extended Geelong with their rucks and rovers well in command all afternoon. Their speedy play worried the Cats and revealed a vulnerability of the ladder-leading team. But when it came to forward moves, the Demons were disappointing. Centre half forward Geoff McGivern was the only forward to come out on top of his opponent. George Goninon started well for the Cats but was shut out of the game when John Beckwith was shifted on to him in the second quarter. Geelong's co-operation in attack and solid defence were the telling factors in the result.
Redan centreman Les Borrack, playing on a match permit, had a strong game in the pivot for Geelong, confirming his status as a top recruiting priority for 1954.
Scores
Geelong         5.3       7.6       9.12     11.16 (82)                 
Melbourne    3.2       6.4       7.6       8.10 (58)
Goals: Geelong – Goninon 3, Pianto 2, McMaster 2, Davis, Flanagan, Sharp, Murray
Melbourne – Spencer 2, McKenzie 2, Cordner 2, Albiston, Woods
Best: Geelong – B. Smith, Middlemiss, Williams, Morrison, Pianto, McMaster
Melbourne – Spencer, Case, Beckwith, Cordner, Arnold, McGivern
Umpire          McMurray      Attendance   26 254
Reserves: Geelong 17.14 (116) defeated Melbourne 11.13 (79)
Geelong's Ron Hovey kicked 10 goals.
Around the grounds
At Princes Park Carlton defeated North Melbourne by 52 points.
At the Western Oval Collingwood, goal less after half time, held off a late surge by the Bulldogs to win by a solitary point.
At Windy Hill Essendon defeated Richmond by 36 points.
At Brunswick Street Fitzroy defeated Hawthorn by 16 points.
At the Junction Oval South Melbourne outclassed the Saints to win by 71 points.
The VFL top four
GEELONG                  28       166.0%
FOOTSCRAY               20        144.6%
COLLINGWOOD         20        114.9%
FITZROY                     20        93.5%
Leading goal kickers
Coleman (Ess) 6      46
Goninon (Gee) 3        33
Hickey (Fitz) –           22
Collins (Foot) 2         21
Next week round 8: Geelong v Fitzroy at Kardinia Park
Next week's featured Geelong player: Russell Renfrey
For the opposition: Bill Stephen (Fitzroy)
This week's featured Geelong player: Bert Worner from Swan Hill
Bert Worner (jumper number 25) was recruited from Tyntynder near Swan Hill (Mid Murray League). He trialled with Geelong in 1950 but did not like his first taste of city life and returned to his job as a fireman in Swan Hill. In 1951 Worner was ready for the challenges of VFL football and decided to answer the call from Kardinia Park.
He played in 24 of Geelong's record run of undefeated games and all 23 consecutive wins. He missed the Round 14 game against Collingwood in 1953 that broke the winning streak. Worner was a speedy wingman and half back flanker known for his long and accurate kicking. He played 65 games for Geelong in a career that commenced in round eight 1951 and ended in the final home and away round of 1955. Worner played in three VFL grand finals and was a Geelong premiership player twice (1951 and 1952).
Bert Worner
As a talented athlete, Bert Worner was part of a group of Geelong players who regularly participated in sprint training and athletics meets in Melbourne. He competed in the Stawell Gift and won the Geelong Gift in 1954. In 1956 Bert Worner was cleared to Tocumwal (Murray League) where he coached the 'Bloods' for two seasons.
For the opposition: John Beckwith (Melbourne)
Five-time VFL premiership player John Beckwith joined Melbourne in 1951 from Black Rock. In a career spanning a decade, he played 176 games for the Demons, captaining the club in 1957-59. He carved out a role as a highly effective back pocket player renowned for his uncanny ability to guide the ball out of bounds without being penalised.
John Beckwith
Beckwith was named as a back pocket player in Melbourne's Team of the Century. He took on the job of coaching Melbourne in 1968 and remained in the role for three unsuccessful seasons.
After his playing career ended, John Beckwith captain coached Colac (Hampden League) from 1961-65, with great success. The Tigers won the flag in Beckwith's first and final seasons with the club and were runners-up in 1963 and 1964.
Country footy connections
Bert Worner's home club Tyntynder (Mid-Murray League) had a six-goal win over Nyah that Saturday in 1953. Meanwhile, his future club Tocumwal (Murray League) enjoyed a big win over Deniliquin.
In another one-sided country game, John Beckwith's future club Colac (Hampden League) had a 96-point victory over Mortlake.
Meanwhile …
A truce in the Korean War was anticipated within a week after an agreement on the exchange of prisoners of war was signed.
The Australian cricket team played a two-day tour match against Hampshire at Southampton (June 6,8). Neil Harvey was in top form, compiling 109, while Bill Johnston warmed up for the First Test taking nine wickets in the game.
To read about the earlier games in Geelong's run, click HERE.
Peter also wrote about St. Kilda's premiership season in his 1966 and All That series. You can read that HERE.
The Tigers (Covid) Almanac 2020 will be published in 2021. It will have all the usual features – a game by game account of the Tigers season – and will also include some of the best Almanac writing from the Covid winter.  Pre-order HERE
To return to our Footy Almanac home page click HERE.
Our writers are independent contributors. The opinions expressed in their articles are their own. They are not the views, nor do they reflect the views, of Malarkey Publications.
Do you enjoy the Almanac concept?
And want to ensure it continues in its current form, and better? To help things keep ticking over please consider making your own contribution.
Become an Almanac (annual) member – CLICK HERE.
One-off financial contribution – CLICK HERE.
Regular financial contribution (monthly EFT) – CLICK HERE.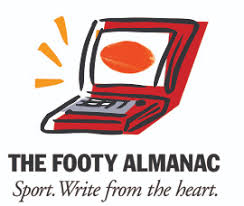 is a lifetime Geelong supporter. Hailing from the Riverina, he is now entrenched on the NSW South Coast. His passion for footy was ignited by attending Ovens and Murray League matches in the 1960's with his father. After years of watching, playing and coaching, now it is time for some serious writing about his favourite subjects… footy, especially country footy, and cricket.