Geelong's Record Run – Round 6, 1953: Geelong v South Melbourne – 1952 flag unfurled
Geelong's Record Run
(19/26)
1952 flag unfurled
Featuring Les Borrack – a 'gun' for hire
Round 6: Geelong v South Melbourne
At Kardinia Park
Saturday 30th May 1953
Sir Dallas Brooks, Governor of Victoria, unfurled Geelong's 1952 premiership flag in front of 25 000 spectators before the Round Six match at Kardinia Park.
Geelong rushed gun centreman Les Borrack from Redan into the side on match a permit. The 18-year-old Borrack was initially named in Geelong's team for Round One, but Redan refused to grant him a one-day permit. The Cats welcomed the return of rover Peter Pianto and exchanged Terry Fulton for Leo Turner on the wing. Promising follower Harry Herbert returned to the team after injury.
South Melbourne included pivot Keith Schaefer and wingman Frank Brew to bolster their centreline. The match up of Geelong centre half forward Fred Flanagan and 1949 Brownlow Medallist Ron Clegg promised to be a highlight of the match.
The teams
Geelong
| | | | |
| --- | --- | --- | --- |
| B. | B. Smith | Morrison | Sharp |
| HB. | Middlemiss | Hyde | Williams |
| C. | Worner | Borrack | Turner |
| HF. | Palmer | Flanagan | Davis |
| F. | Herbert | Goninon | Reed |
| Foll. | McMaster | Renfrey | |
| Rov. | Pianto | | |
| Res. | Hovey | Murray | |
South Melbourne   
| | | | |
| --- | --- | --- | --- |
| B. | Dorgan | Browning | Garrick |
| HB. | Smith | Clegg | Hilet |
| C. | Brew | Schaefer | Giles |
| HF. | Sibun | Gunn | Gillett |
| F. | O'Halloran | Svenson | Gelavis |
| Foll. | Scott | Taylor | |
| Rov. | Lane | | |
| Res. | Preston | Green | |
South Melbourne got off to a bright start and had Geelong on the defensive for most of the first quarter. A change came over the contest when Leo Turner took control on the wing and Les Borrack matched his opponent in the centre. The supply suddenly dried up for the visitors as Geelong's teamwork kicked into action. Geelong fans welcomed the return of rover Peter Pianto, who kicked three goals.
Bill McMaster was outstanding in the ruck for the Cats, while the reliable defensive duo of Bernie Smith and Bruce Morrison thwarted South's offensive moves. In the much-anticipated clash between Flanagan and Clegg, the Geelong captain had control in the air, but when the ball hit the ground Clegg came into his own.
In the end it was a case of spasmodic brilliance by South against sustained systematic teamwork and resourceful play by Geelong.
Scores
Geelong                     1.5       5.10     9.13     14.16 (100)
South Melbourne    4.2       5.2       6.4       7.5 (47)
Goals: Geelong – Pianto 3, Davis 2, Reed 2, Goninon 2, Herbert 2, Flanagan, Borrack, Sharp
South Melbourne – Gelavis 2, Sibun, Gunn, Lane, Gillett, Garrick
Best: Geelong – B. Smith, Turner, Flanagan, McMaster, Morrison, Middlemiss
South Melbourne – Clegg, Browning, Giles, Gunn, Schaefer, Taylor
Umpire          Beitzel            Attendance   24 832
Reserves: South Melbourne 13.7 (85) defeated Geelong 7.9 (51)
Around the grounds
Crowd numbers bounced back in round six with a total of 125 000 fans attending.
At Glenferrie Oval Hawthorn enjoyed its first win of the season, defeating Carlton by 20 points.
At Victoria Park Collingwood accounted for Richmond by 23 points.
At Arden Street Essendon defeated North Melbourne by 17 points.
At the MCG Fitzroy defeated Melbourne by 10 points.
At the Junction Oval Footscray defeated St. Kilda by 24 points.
A football highlight on Coronation Day (2nd June) was the lightning premiership played between VFL clubs at the MCG with over 36 000 spectators in attendance. Richmond defeated St. Kilda by 14 points in the final.
The VFA held a game on Coronation Day at St. Kilda between players selected from clubs north and south of the Yarra River. In a surprising result, the Northern suburbs won by 17 points.
The VFL top four
GEELONG                              24       170.2%
FOOTSCRAY                           20        152.3%
COLLINGWOOD                     16        116.3%
NORTH MELBOURNE           16        115.9%
Leading goal kickers
Coleman (Ess) 3          40
Goninon (Gee) 2          30
Hickey (Fitz) –           22
Marchesi (NM) 4          19
Collins (Foot) 3 19
Next week Round 7: Melbourne v Geelong at the MCG
Next week's featured Geelong player: Bert Worner
For the opposition: John Beckwith (Melbourne)
This week's featured Geelong player: Les Borrack from Redan
Les Borrack (jumper number 14) only played two games in Geelong's record run of 26 undefeated games. They were consecutive appearances on match permits from his Ballarat League club, Redan, in Rounds Six and Seven ,1953. His outstanding practice match form had the Cats excited. Geelong was looking for a centreman who could fill a gap in their line up and the dynamic hard-running Borrack looked to be the answer.
Les Borrack played at centre half forward in Redan's 1952 premiership team and was already on the radar of several VFL clubs. That year he trialled in practice matches with both Richmond and St. Kilda, but Reg Hickey got his signature on a Form 4 ahead of other clubs.
Les Borrack
The Herald 14 March 1953
He was finally cleared to the Cats in 1954 and went on to play 95 games for Geelong before retiring at the end of 1960. Borrack's prodigious drop kicking and hard 'in and under' play were his trademarks.
After his time at Kardinia Park, Borrack led VFA team Geelong West in 1961-62 before coaching Rokewood (Western Plains League) for two seasons. He took Rokewood to the premiership in 1963.
For the opposition: Ron Clegg (South Melbourne)
Ron ('Smokey') Clegg came through the ranks at South Melbourne before making his senior debut as a 17-year-old in 1945. He played in the infamous 1945 'Bloodbath Grand Final' in which he was king hit by Carlton's Bob Chitty.
Ron Clegg
Clegg played 231 games for South in a career that spanned 15 seasons. He accepted a lucrative offer to captain coach North Wagga (Albury and District League) in 1955, but missed the limelight of VFL football and returned to the Lake Oval after just one season in the Riverina.
He played in both key positions of centre half forward and centre half back in a football career studded with honours. After winning the 1949 Brownlow Medal, Clegg was runner up in 1951. He represented Victoria on 15 occasions, was South Melbourne's best and fairest three times and captained the club in 1953-54 and 1957-60. Clegg was later named as centre half back in South Melbourne's Team of the Century and in 1996 was inducted into the Australian Football Hall of Fame.
Country footy connections
The 'Country Premiership'
Coronation Day, Monday 2nd June 1953, was celebrated with many sporting events around the nation. In country Victoria a Coronation Day interleague challenge match between the Bendigo League and the Ovens and Murray League was held at Echuca. Importantly, the match was to be a forerunner of the VCFL Country Championships and was billed as the 'country premiership'. It was also significant locally as a feature event of Echuca's Centenary Year celebrations.
  Bendigo League Football Guide, 2 June 1953
The teams
Bendigo League
| | | | |
| --- | --- | --- | --- |
| B. | Ennor | Kyne | Bryburgh |
| HB. | Clark | McGillivray | Carter |
| C. | Hosking | Illsley | Carter |
| HF. | Bull | Morgan | Leneghan |
| F. | McDonald | O'Brien | Jefferies |
| Foll. | Equid | Jones | |
| Rov. | Evans | | |
| Res. | Shaw | | |
| Emerg. | Zegelin | Fasso | Simmie |
Ovens and Murray League
| | | | |
| --- | --- | --- | --- |
| B. | McNamara | Currie | Zeibarth |
| HB. | Morris | Wallace | Strong |
| C. | Thomas | Holten | Gard |
| HF. | King | Takle | Mitchell |
| F. | Waldron | Williams | Ottrey |
| Foll. | Woods | Hayes | |
| Rov. | Lowe | | |
| Res. | Elg | Ryan | |
The Bendigo League team was captained by former Richmond player Alan McDonald (South Bendigo). Ex-Carlton defender Jim Clark (Echuca) was vice captain and former Essendon player Harry Equid (Kyneton) were other VFL stars who wore the blue and gold colours that day. The Bendigo League team also featured Echuca's 'Nobby' O'Brien, a young full forward who would later become a star for Carlton.
The Ovens and Murray League was led by former Collingwood centreman/half forward (Wangaratta captain coach) Mac Holten. Former South Melbourne wingman Bill King (North Albury) and Fitzroy's Keith Williams (Corowa) also added VFL experience to the O&M team. John Hayes, the 1954 Stawell Gift winner from Rutherglen, played in the ruck for the O&M.
For most of the afternoon it looked like being a comfortable win to the nippy Bendigo League team who outpaced their bigger Ovens and Murray opponents. But a "spray" at half time from Mac Holten fired up the O&M team and the game changed. The Bendigo League led by seven goals at one point during the third term and at three quarter time still had a comfortable 22-point advantage. Holten made the match-winning move during the third quarter. He went to full forward and switched the brilliant Bill King into the centre. King took control in the pivot and rejuvenated the gold and black team as they slammed on four goals and took the lead with four minutes remaining. Against the tide, McGillivray goaled from a free kick to reclaim the lead for the Bendigo side. From the centre bounce ruckman John Hayes thumped the ball forward and with less than 30 seconds left on the clock the O&M snatched victory when rover Tim Lowe snapped a goal from the pocket.
Scores
O&MFL 11.13 (79) defeated BFL 11.11 (77).
Goal kickers: O&MFL – K. Williams 4, W. King 2, K. Ottrey 2, Waldron, Lowe, Elg
BFL – O'Brien 2, Morgan 2, Equid 2, Evans, Lenaghan, McGillivray
Best: O&MFL – Thomas, Gard, King, Currie, Morris, Woods
BFL – Evans, Illsley, McGillivray, Dryburgh, Equid, Carter
Gate takings were £770 and the attendance was estimated at 10 000.
In several other Victorian country centres, interleague and regular home and away games were also played on Coronation Day.
At the Eastern Oval (in Ballarat) Les Borrack's team Redan (Ballarat League) played Ballarat in front of 10 000 fans. Redan suffered its first defeat in two seasons, going down 14.10 (94) to Ballarat 14.13 (97).
At Yallourn a combined Gippsland team defeated East Gippsland by 5 points.
At Hamilton 7 000 fans saw a 'Western leagues' team (led by ex-Melbourne star Fred Fanning) defeat the Wimmera League by 5 points.
Meanwhile …
The British expedition, led by Sir Edmund Hillary and Tenzing Norgay, reached the summit of Mt. Everest (8848 metres above sea level) on 29th May conquering the world's tallest peak. It was the Nepalese sherpa's 35th attempt on Everest. Dubbed the "tiger of the snows", Tenzing was to be feted upon his return to Kathmandu.
The Coronation of Queen Elizabeth II took place at Westminster Abbey, London on 2nd June sparking celebrations around the Commonwealth.
Ken Rosewall, aged 18, won his second grand slam tennis event – the French Championship – defeating American Vic Seixas 6-3, 6-4, 1-6, 6-2. Rosewall was the first Australian to win the title since Jack Crawford in 1933.
The Australian cricket team played a three-day tour match against Lancashire at Manchester (May 27-29). Neil Harvey showed good form with another century, while Graeme Hole (43) staked a claim to open the batting with Arthur Morris in the First Test. Australia's next outing was a two-day fixture at Trent Bridge against Nottinghamshire. Graeme Hole impressed again, top scoring with a knock of 69. Victorian leg spinner Jack Hill took 5/62 and was being pencilled-in for a spot in the Australian team for the First Test.
To read about the earlier games in Geelong's run, click HERE.
Peter also wrote about St. Kilda's premiership season in his 1966 and All That series. You can read that HERE.
The Tigers (Covid) Almanac 2020 will be published in 2021. It will have all the usual features – a game by game account of the Tigers season – and will also include some of the best Almanac writing from the Covid winter.  Pre-order HERE
To return to our Footy Almanac home page click HERE.
Our writers are independent contributors. The opinions expressed in their articles are their own. They are not the views, nor do they reflect the views, of Malarkey Publications.
Do you enjoy the Almanac concept?
And want to ensure it continues in its current form, and better? To help things keep ticking over please consider making your own contribution.
Become an Almanac (annual) member – CLICK HERE.
One-off financial contribution – CLICK HERE.
Regular financial contribution (monthly EFT) – CLICK HERE.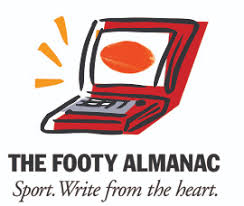 is a lifetime Geelong supporter. Hailing from the Riverina, he is now entrenched on the NSW South Coast. His passion for footy was ignited by attending Ovens and Murray League matches in the 1960's with his father. After years of watching, playing and coaching, now it is time for some serious writing about his favourite subjects… footy, especially country footy, and cricket.