Geelong's Record Run – Round 2, 1953: Footscray v Geelong – a blue and white blizzard.
Geelong's Record Run
(15/26)
 A blue and white blizzard
Footscray v Geelong
Saturday 2nd May 1953
The Western Oval
Featuring John Hyde and 'Nipper' Trezise
The 1953 season resumed on May 2nd after the previous Saturday was without VFL football due to Anzac Day. Geelong's visit to the Western Oval was likely to be a test given the close matches played between the two teams in 1952. With difficult games ahead against Collingwood and Essendon, the Cats were keen to keep the momentum going and establish a platform in their goal for three successive premierships.
Footscray were weakened by the loss of Ted Whitten (injured), while Geelong made no changes to the team that defeated Hawthorn in Round 1. Former Essendon champion Dick Reynolds, writing in The Argus (2 May 1953), warned Geelong against complacency: "Watch those Bulldogs!" he cautioned. Reynolds supported Footscray's selection of regular full back Herb Henderson at centre half back, recognising the move as the Dogs best chance of nullifying Fred Flanagan and cutting the supply to George Goninon. He saw Bulldog captain coach, "iron man" Charlie Sutton, as capable of rallying his forces to push Geelong all the way.
The teams
Footscray
Backs:                  Donald          Martin         King
Half backs:      Gallagher  H. Henderson   Stockman
Centre:              Thompson    Ross        Templeton
Half forwards:      Harper      Collins         Box
Forwards:            Gilmore     Slater         Egan
Followers:            Bryden                    McRae
Rover:                    Sutton
Reserves:                 Duffy                    McCarthy
Emergency:           D. Henderson
Geelong
Backs:                B. Smith       Morrison          Sharp
Half backs:      Middlemiss       Hyde           Williams
Centre:               Worner         Palmer             Fulton
Half forwards:     Turner         Flanagan           Davis
Forwards:          Herbert           Goninon            Pianto
Followers:             McMaster            Renfrey
Rover:                  Trezise
Reserves:        Swarbrick                   Baumgartner
Emergency:         Reed
Geelong mesmerised Footscray with a sparkling and masterly display of football. They were audacious, polished, precise and speedy in everything they attempted, running out 41 point winners over the Bulldogs. The story of the day was Geelong's copybook football all over the ground and Footscray's failure up forward.
For a rover to kick eight goals in a match is a newsworthy achievement in any era of football. That was only part of the story of Neil "Nipper" Trezise's big day against Footscray in Round 2. The little Geelong man booted six goals in succession after Bob Davis kicked Geelong's sixth goal in the second quarter. His eight goals from nine shots was the type of performance you might expect from a John Coleman, a Doug Wade or a Peter McKenna, rather than a rover and forward pocket player.
The Cats lost Leo Turner early in the match when he fell heavily after flying for a mark. He was stretchered off with concussion and taken to hospital. Ivan Baumgartner, making his second appearance for Geelong replaced Turner.
Hugh Buggy in The Argus (4 May 1953) described Geelong's ascendancy over Footscray as "like a blue and white blizzard." But credit was given to the Bulldogs for their heroic fight against more accomplished opponents.
Scores
Geelong         5.1       9.5       14.8     15.12 (102)
Footscray      1.3       3.9       5.10     8.13 (61)
Goal kickers: Geelong – Trezise 8, Goninon 3, Pianto, Flanagan, Herbert, Davis
Footscray – Collins 3, Bryden 2, Egan, Sutton, Gilmore
Best: Geelong – Trezise, Worner, Davis, Herbert, Morrison
Footscray – Collins, Harper, Martin, Sutton, King, Box
Umpire:         Blumfield       Attendance:  28 500
Reserves:      Footscray 12.20 (92) defeated Geelong 12.12 (84)
Around the grounds
At the MCG Carlton defeated Melbourne by 31 points.
At Arden Street North Melbourne defeated Collingwood by 43 points.
At the Lake Oval South Melbourne defeated Essendon by 10 points.
At Brunswick Street Fitzroy defeated Richmond by 1 point.
At Glenferrie Oval St. Kilda defeated Hawthorn by 35 points.
The League Ladder
| | | | |
| --- | --- | --- | --- |
| | M | Pts | % |
| GEELONG | 2 | 8 | 190.9 |
| NORTH MELBOURNE | 2 | 8 | 168.9 |
| CARLTON | 2 | 4 | 121.0 |
| ESSENDON | 2 | 4 | 107.0 |
| Richmond | 2 | 4 | 103.4 |
| Collingwood | 2 | 4 | 99.0 |
| St. Kilda | 2 | 4 | 92.0 |
| Fitzroy | 2 | 4 | 88.5 |
| South Melbourne | 2 | 4 | 85.0 |
| Footscray | 2 | 4 | 77.8 |
| Melbourne | 2 | 0 | 77.3 |
| Hawthorn | 2 | 0 | 53.1 |
Goal kickers
John Coleman            (Ess)   11        21
Neil Trezise                (Gee)   8          12
Joe Hickey                  (Fitz)  6          9
Bill Twomey              (Coll)  –           9
Alan Aylett                 (NM)   4          8
George Goninon         (Gee)   3          7
John Coleman put on another goal kicking clinic at the Lake Oval, but was lucky to avoid being hit by a bottle thrown at him by an irate South Melbourne spectator.
Next week:
Round 3 Geelong v Collingwood at Victoria Park
Next week's featured Geelong player: Russell Middlemiss
For the opposition: Neville Waller (Collingwood)
This week's featured Geelong players: John Hyde from Portarlington and Neil ('Nipper') Trezise from Redan
John Hyde (jumper numbers 16, 37) was recruited from Portarlington in 1948.
He played in 23 of Geelong's record run of undefeated matches during 1952-53. Hyde was a fearless and determined straight-ahead centre half back with the remarkable record of being among Geelong's best players in 16 of the team's record streak of games.
He played 108 games for Geelong, with 1950, the year he won the club's best and fairest, the high point of his career. John Hyde was appointed captain coach of struggling WAFL club Claremont in 1955.
John Hyde was employed in the wool business at Geelong and was 'selected' as full back in the Ultimate Victorian Wool Team, alongside a handful of Geelong teammates. As The Age (23 September 1952) headline read… "Wool and football go together here".
Neil ('Nipper') Trezise (jumper number 28) started his 185 game career at Geelong in 1949. A classy rover, Trezise was recruited from Ballarat League club Redan.  As his nickname suggests he was diminutive in size, but what it doesn't tell is he renowned toughness. The roving duo of Neil Trezise and Peter Pianto in the 1950s was one of Geelong's greatest assets. He was not only a clever rover with excellent disposal skills, but also a reliable goal kicker when resting in the forward line where he booted 272 goals for the Cats. His best performance was against Footscray in Round 2 1953, when he kicked eight goals. Trezise was a vital cog in Geelong's 1951 and 1952 premiership teams and, like John Hyde, played in 23 of Geelong's 26 game undefeated streak. Trezise captained Geelong in his final season, 1959. During his playing days Trezise was the proprietor of a sports store in West Geelong.
After his senior playing career ended, Trezise coached the Geelong reserves team between 1960 and 1964. He was club president in 1974-79 and served as a long-term Geelong board member. Later, Trezise entered politics as the state member for Geelong West in 1964 and held the seat (which was later renamed Geelong North) until his retirement in 1992. He was the Minister for Sport and Recreation for over 10 years throughout the period of the Kirner and Cain Labor governments in Victoria. In that position, he played a key role in the establishment of the Melbourne Tennis Centre and renovations to the MCG.
Neil Trezise was awarded the Medal of the Order of Australia (OAM) in 1993 for services to the Victorian parliament and to sport. After his political career ended, 'Nipper'' continued to make contributions to his beloved football club, of which he became a Life Member.
For the opposition: Herb Henderson (Footscray) from Mildura Imperials
Herb Henderson ventured from the Sunraysia to the Western Oval in 1950. He played in the Mildura Imperials 1949 premiership team as a 19 year old. After limited opportunities in his first season in the VFL, he established himself in the Bulldogs team and became a key player in their rise towards the 1954 premiership. Henderson was a slightly built full back who used his pace and long accurate kicking to great effect. He was noted as one of the few defenders who could stop the mercurial John Coleman, limiting him to no more than four goals in any match. The secrets to Henderson's success were his great anticipation, close checking, sound ground play and speed over a short distance. He was named among the Bulldog's best in the 1954 grand final victory over Melbourne.
Herb Henderson retired in 1958 having played 130 games for Footscray. After leaving Footscray he accepted a lucrative offer to captain coach Millicent, South Australia, (South East and Border Football League) where he played 115 games. He was rewarded with two league best and fairest medals and life membership of the club. Henderson's place in Footscray's history was later honoured by selection as full back in the club's Team of the Century.
Country football connections
In the Ballarat League, 'Nipper' Trezise's former club Redan (7.22) defeated Ballarat (9.4). Herb Henderson's Mildura Imperials (11.12) defeated Merbein (9.2) in the Sunraysia League.
One of Footscray's best that day against Geelong was half forward flanker Peter Box. He won the 1956 Brownlow Medal, with Geelong's Peter Pianto in second place. After 107 games with the Bulldogs, Box went to Camberwell (VFA) for one season and in 1959 was appointed captain coach of Grong Grong-Matong, NSW (South West District Football League). His next move was just down the line to Narrandera where he coached the Imperials between 1962 and 1964. That weekend in 1953, Grong Grong-Matong defeated Narrandera by 18 points.
Meanwhile …
Keith Miller and Neil Harvey shine at start of Ashes tour
The first match played by the Australians on English soil in their 1953 Ashes tour was a pipe opener against East Molesey on 26th April. An interesting challenge on offer was a £600 prize to the first batsman who could hit a ball onto Taggs Island (a distance of 140 yards) in the nearby River Thames. A strong cross wind put paid to the chances of the challenge being achieved but Keith Miller did manage to belt one six to within 10 feet of the target. Australia won the match by 70 runs with Arthur Morris scoring 103. The first official tour match was drawn after Worcestershire won the toss and made 339 dec. Australia responded with 7/544 with Miller (230 n.o.), Hole (112) and Archer (108) all getting great centre wicket practice for the matches ahead. Bill O'Reilly observed that he had "… never seen Miller more keen to do well than on this trip. Keenness is synonymous with success in Miller's case." (Adelaide Advertiser, 2 May 1953). In the second tour match against Leicestershire, Neil Harvey knocked up 202 not out in Australia's 8/443.
In the FA Cup, Blackpool defeated Bolton Wanderers 4-3 in a high scoring soccer final at Wembley.
Tragically, the Victorian Opposition leader Trevor Oldham and his wife Kathleen were killed in a plane crash on their way to London for Elizabeth II's Coronation celebrations. The B.O.A.C. Comet plane carrying 35 other passengers and six crew crashed near Calcutta, India amid thunderstorms and torrential rain.
The top single in Australia in early May 1953 was Louis Armstrong's and Pearl Bailey's "Takes Two to Tango."
To read about the earlier games in Geelong's run, click HERE.
Peter also wrote about St. Kilda's premiership season in his 1966 and All That series. You can read that HERE.
The Tigers (Covid) Almanac 2020 will be published in 2021. It will have all the usual features – a game by game account of the Tigers season – and will also include some of the best Almanac writing from the Covid winter.  Pre-order HERE
To return to our Footy Almanac home page click HERE.
Our writers are independent contributors. The opinions expressed in their articles are their own. They are not the views, nor do they reflect the views, of Malarkey Publications.
Do you enjoy the Almanac concept?
And want to ensure it continues in its current form, and better? To help things keep ticking over please consider making your own contribution.
Become an Almanac (annual) member – CLICK HERE.
One-off financial contribution – CLICK HERE.
Regular financial contribution (monthly EFT) – CLICK HERE.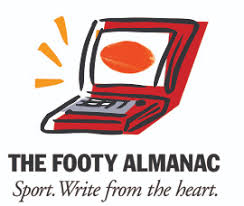 is a lifetime Geelong supporter. Hailing from the Riverina, he is now entrenched on the NSW South Coast. His passion for footy was ignited by attending Ovens and Murray League matches in the 1960's with his father. After years of watching, playing and coaching, now it is time for some serious writing about his favourite subjects… footy, especially country footy, and cricket.