Geelong's Record Run – Round 18, 1952: Geelong v Richmond – Cats make it ten in a row
 (10/26)
Featuring Leo Turner and Ray Poulter
Round 18
Geelong v Richmond
Saturday 23rd August 1952
Kardinia Park
The Football Record (23 August 1952) pondered the recipe for Geelong's winning form.
"It may be confidence, it may be teamwork and understanding, it may be their well-sustained pace and undoubted stamina – probably a good deal of each. But there is little doubt that this is the team that has to be beaten for the 1952 honours. They won last year. They should be warm favourites to do the trick again."
With two rounds to be played, both at home, the Cats looked to sharpen their claws for the finals. The Melbourne press gave Richmond little chance of upsetting the Cats despite their recent good record at Kardinia Park. Geelong's pace, skill and superior teamwork were seen as the keys to a probable tenth win in succession.
The teams
Geelong
| | | | |
| --- | --- | --- | --- |
| B. | Hovey | Morrison | Sharp |
| HB. | Middlemiss | Hyde | Williams |
| C. | Worner | Palmer | Reed |
| HF. | Turner | Flanagan | Davis |
| F. | Pianto | Goninon | Norman |
| Foll. | McMaster | Renfrey | |
| Rov. | Trezise | | |
| Res. | Herbert | S. Smith | |
Harry Herbert replaced Norm Sharp (flu) in the selected side.
Richmond
| | | | |
| --- | --- | --- | --- |
| B. | Oppy | Fraser | Gibb |
| HB. | Dillon | D. Rowe | Austen |
| C. | H. Rowe | Nix | Ryan |
| HF. | Morcom | Poulter | Spring |
| F. | Collins | O'Rourke | Cox |
| Foll. | Wright | A. Cooke | |
| Rov. | Wilson | | |
| Res. | Flintoff | Hogan | |
Six goals straight in the first quarter got the Cats off to a flying start. Solid ruck work from McMaster and Renfrey created many opportunities for their speedy rovers, Trezise and Pianto. Geelong's match winning trio of Turner, Flanagan and Davis, cooperated beautifully in the forward line. The versatile Geelong machine was in evidence again with masterly moves: Goninon from full forward to the pocket and back again; Davis to centre half forward; and Flanagan to the goal square. Each move quickly paid dividends on the scoreboard. Geelong led all afternoon and finished with a comfortable 44 point win.
Centre half forward Ray Poulter was a lone hand in attack for Richmond with his grand marking and kicking. After the match, Richmond's captain Des Rowe and vice captain Max Oppy lauded the Geelong team, agreeing that "… the Geelong team on Saturday was the fastest and best-equipped team they have played against since becoming League footballers." (Sporting Globe 27 August 1952)
Scores
Geelong                           6.0         9.4         13.5      17.9 (111)
Richmond                      1.4         2.5         6.6         10.7 (67)
Goal kickers: Geelong – Goninon 5, Flanagan 4, Trezise 3, McMaster 2, Turner, Davis, Norman
Richmond – O'Rourke 3, A. Cooke 2, Cox, Wright, Poulter, Nix, Flintoff
Best: Geelong – McMaster, Hovey, Flanagan, Trezise, Davis, Pianto, Renfrey
Richmond – Poulter, Spring, Austen, Nix, H. Rowe, Cooke
Umpire:             McMurray                       Attendance:    21 300
Reserves: Richmond 14.20 (104) defeated Geelong 7.6 (48)
Around the grounds
At the Junction Oval Carlton (13.14 – 92) continued their push for a top four spot by defeating St. Kilda (8.8 – 56).
At the Western Oval Collingwood (14.15 – 99) defeated Footscray 6.14 (50).
At Windy Hill Essendon (20.12 – 132) were on top of their game against Hawthorn (11.11 – 77). It was the third time in 1952 that the Bombers had kicked 20 goals or more, yet they sat in 7th position beyond reach the top four.
At Brunswick Street Oval, home side Fitzroy (9.10 – 64) got the four points against an inaccurate South Melbourne (7.15 – 57).
At the MCG North Melbourne (15.7 – 97) were victorious over the inaccurate Melbourne (11.16 – 82).
The ladder
With one round of home and away matches to be played, Geelong were secure on top of the ladder, Collingwood and Fitzroy were in a battle for the second chance and only South Melbourne could displace Carlton from fourth spot.
Leading goal kickers
| | | | |
| --- | --- | --- | --- |
| J. Coleman* | (Ess) | 13 | 94 |
| N. Clarke | (Mel) | 5 | 49 |
| G. Goninon | (Gee) | 5 | 48 |
| T. Ongarello | (Fitz) | 5 | 47 |
| J. Spencer | (NM) | 3 | 46 |
* With only one round remaining, John Coleman was in a personal race to reach the 100 goal mark for the '52 season. His 13 goals came with plenty of goal assists from teammates eager to help him in his quest.
Next week: Round 19 Geelong v Carlton at Kardinia Park
With features on Jim Norman for Geelong and Vin English for Carlton.
This week's featured Geelong player: Leo Turner from Belmont
Leo Turner's 130 game career (1947-1954) with Geelong straddled the club's back-to-back premiership years in the early fifties. He played in 20 of Geelong's record run of 26 undefeated games. Turner was recruited in 1946 from local club Belmont (Geelong and District Football League), where he played in the Under 18s competition. He was also a promising athlete, winning the Victorian junior hurdles (120 yards) championship in 1946 and 1947.
Turner (jumper number 9) played mostly as a wingman, but also spent time in the centre and on the half forward flank. He was a left footer with great manoeuvrability. Turner's speed, elusiveness and sure-footed long kicking, made him well suited to playing in those positions. He was named in Geelong's Team of the Century as a wingman. In what was a wonderful family honour, Leo's son Michael was selected on the other wing.
Turner represented the 'Big V' on 13 occasions. When he first represented Victoria in interstate football, the Perth press introduced him by the nickname, "Spare Parts" Turner from "Sleepy Hollow". It is true that Turner was able to fill gaps with ease, but he was definitely much more than a spare parts footballer.  And while the city of Geelong had that moniker, in football circles it was the focus of talk and attention during the early '50s.
In 1955 Turner went to Warrnambool (Hampden League) as playing coach on a £30 a week fee, plus a car, a house and an opportunity to carry on his own business. He played mostly as a key forward in his four-season stint at Warrnambool and was successful in leading the club to the 1957 premiership.
For the opposition: Ray Poulter (Richmond)
Ray Poulter ('Big Joe') came to Tigerland from Greensborough in 1946 and gave eleven years service to Richmond, mostly playing in the centre half forward position. His father played for Collingwood and South Melbourne in the 1920s. Poulter has been described as a lackadaisical player who probably did not reach his full potential as a VFL footballer. True or not, that does not tell the full tale. Poulter kicked 351 goals in his 170 game career and was a loyal Tiger man through a very lean period for the club. He finished fourth in the Brownlow Medal count in 1951; the year Geelong's Bernie Smith took the honour. Poulter's high marking and long, accurate left foot torpedo kicks for goal were his trademarks. He represented Victoria on three occasions.
In 1954 Ray Poulter received a lucrative offer as playing coach in the Riverina but decided to stay on with Richmond. Fortunately for the Tigers, the next two years were his best seasons.
After Richmond, Poulter went to Castlemaine (Bendigo League) where he was captain coach for three years. He won the league goal kicking in 1958. After Castlemaine, in 1961, Poulter moved to Harcourt (Golden City League) for one season where he continued to do what he always had done at Richmond – kick goals.
Country football connections
Ray Poulter's future Bendigo League Club Castlemaine had a big win over Kyneton that Saturday in 1952, which enabled them to finish the home and away rounds in second position. The Magpies were set to play leaders Sandhurst in the second semi final the following week on their way to the '52 flag.
It was also the last round in the Hampden League where Leo Turner's future club Warrnambool enjoyed a percentage-boosting win over Port Fairy. Warrnambool (the Blues) finished third on the ladder and would meet rivals South Warrnambool in the first semi final. But it would prove to be Colac's year.
Meanwhile …
News from North Korea focused on heavy bombing of manufacturing plants in Pyongyang by UN strike fighters.
Ford's new model named the 'Zephyr', manufactured in Britain, reached the Australian market. You could buy one for £1175.
Melbourne cinema-lovers were treated to the musical "With a Song in My Heart" starring Susan Hayward, Rory Calhoun and Robert Wagner.
On the Billboard music sales chart, Auf Wiederseh'n Sweetheart by Vera Lyn was the number one single for the eighth week in a row.
To read about the earlier games in Geelong's run, click HERE.
Peter also wrote about St. Kilda's premiership season in his 1966 and All That series. You can read that HERE.
The Tigers (Covid) Almanac 2020 will be published in 2021. It will have all the usual features – a game by game account of the Tigers season – and will also include some of the best Almanac writing from the Covid winter.  Pre-order HERE
To return to our Footy Almanac home page click HERE.
Our writers are independent contributors. The opinions expressed in their articles are their own. They are not the views, nor do they reflect the views, of Malarkey Publications.
Do you enjoy the Almanac concept?
And want to ensure it continues in its current form, and better? To help things keep ticking over please consider making your own contribution.
Become an Almanac (annual) member – CLICK HERE.
One-off financial contribution – CLICK HERE.
Regular financial contribution (monthly EFT) – CLICK HERE.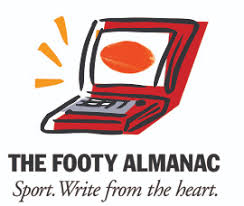 is a lifetime Geelong supporter. Hailing from the Riverina, he is now entrenched on the NSW South Coast. His passion for footy was ignited by attending Ovens and Murray League matches in the 1960's with his father. After years of watching, playing and coaching, now it is time for some serious writing about his favourite subjects… footy, especially country footy, and cricket.