Geelong's Record Run – Round 15, 1952: St. Kilda v Geelong – Saints fade as Cats purr home
(7/26)
Featuring  Doug Palmer, Jack Stevens (Geelong)
and Jack Toohey (St. Kilda)
St. Kilda v Geelong
Round 15: Saturday 2nd August 1952
Junction Oval
The arrival of August inevitably brings a sharper focus on the likely make up of the finals and the premiership prospects of the main contenders. In 1952, with five rounds to go before the September action commenced, Geelong were firm flag favourites. They had solid form and as reigning premiers few pundits doubted their ability to perform on the last Saturday in September.
'Chatterer', in the Football Record (no. 15 1952), wrote: "Five teams, perhaps six, are vying for four places. Only Geelong appear safe and the Pivotonians, premiers in 1951, look certain to finish the home and away games with one of the two double chances – and a really excellent opportunity to make record-making history by being the first Geelong side to take out two premierships in succession."
The Argus (1 August 1952) predicted the final ladder to read as follows:
Geelong's Round 15 opponents St. Kilda sat last on the ladder and with only one win for the season were not given much chance of upsetting the Cats. Geelong selected follower Jim Norman to replace Harry Herbert in its starting 18.
The teams
St. Kilda
| | | | |
| --- | --- | --- | --- |
| B. | Mollar | Meehan | Squire |
| HB. | I. Smith | Drinan | Greenshields |
| C. | Woinarski | Bray | Langdon |
| HF. | McDonald | Phillips | Toohey |
| F. | Bloom | Roberts | Bland |
| Foll. | Ross | Hibbins | |
| Rov. | Atkinson | | |
| Res. | Riley | G. March | |
Geelong
| | | | |
| --- | --- | --- | --- |
| B. | Hovey | Morrison | Morrow |
| HB. | Middlemiss | Hyde | Williams |
| C. | Worner | Palmer | Reed |
| HF. | Flanagan | McMaster | Davis |
| F. | Pianto | Goninon | Norman |
| Foll. | Swarbrick | Renfrey | |
| Rov. | Trezise | | |
| Res. | Herbert | Stevens | |
With play-on tactics, St. Kilda made the early running and had 11 points on the board before Geelong went forward of the centre line. The Saints' inaccuracy kept Geelong in the game and soon Doug Palmer got on top in the centre providing opportunities for Peter Pianto to kick two quick goals. A twisted knee injury to Bob Davis in the first quarter ended the half forward's afternoon. Russell Middlemiss also suffered a knee injury that forced him to leave the ground. In the second quarter the defences of both teams were on top and the ball moved repeatedly from one half back line to the other. Geelong went into the main break with a five point lead but the Seasiders looked a threat.
After half time St. Kilda gained the ascendancy and with Neil Roberts shining kicked four goals to one in the third term. The Cats faced down defeat at three quarter time with belief: "We'll run right over this mob."  True to their word of self-encouragement, the Cats rallied strongly and kept the fast-fading Saints scoreless in the last quarter.
In the final analysis Geelong were forced to fight hard to find victory over St. Kilda as their ruck woes continued. Facing the in-form Fitzroy at Kardinia Park in round 16, Geelong needed to put four quarters of strong football together.
The scores
Geelong            2.6         4.7         5.8         9.16 (70)
St. Kilda           1.7         3.8         7.13      7.13 (55)
Goal kickers
Geelong – Goninon 2, Pianto 2, Swarbrick 2, McMaster, Renfrey, Stevens
St. Kilda – Roberts 3, Brand 2, Bloom, Ross
Best
Geelong – Williams, Palmer, Pianto, Renfrey, Reed, Stevens
St. Kilda –  Ross, Hibbins, Mollar, Drinan, Roberts, Woinarski
Umpire:           Jamieson          Attendance: 12 000
Reserves         Geelong 18.18 (126) defeated St. Kilda 7.5 (47)
Around the grounds
At Brunswick Street goals were hard to come by as Fitzroy (5.15 – 45) scored a win over Carlton (5.14 – 44) by the narrowest of margins.
At Windy Hill the final margin was just as close. Collingwood (12.17 – 89) pipped Essendon (13.10 – 88) at the post.
At Punt Road, South Melbourne defeated Richmond by two straight kicks.
At the Western Oval, the visitors North Melbourne fought hard for a 9 point win over Footscray in a fiery match.
At Glenferrie Oval, Melbourne outclassed Hawthorn, winning by 28 points.
The top 6 contenders
Leading goal kickers
Coleman (Ess)  7           67
Spencer (NM) 1            37
Goninon (Gee) 2            37
John Coleman's name went into the book at Windy Hill for disputing a decision and abusing umpire Blumfield. A regular visitor to Harrison House on Tuesday nights, Coleman was cleared by the tribunal and free to play against Carlton in Round 16.
Next week:                    Geelong v Fitzroy at Kardinia Park
With features on Les Reed and Tom Morrow for Geelong and for the opposition, Fitzroy's Jack Gaffney.
This week's featured Geelong players: Doug Palmer from Eaglehawk and Jack Stevens from North Geelong
Doug Palmer (number 3) joined Geelong in 1952 from Eaglehawk, a foundation in Bendigo League club. Eaglehawk (the 'Two Blues') were good to Geelong, providing Doug Palmer and Peter Pianto in successive seasons. Fresh from a best on ground performance in the 1951 Bendigo League grand final, Palmer was a ready-made acquisition for Geelong after the departure of centreman Sid Tate to Wagga.
As a centreman/small forward, Palmer was a regular selection in the Cats' teams during the three years (1952-54) of his 57 game VFL career. He played in 25 of Geelong's undefeated run of 26 games. Small of stature but shrewd and stout, Palmer was a renowned wet weather specialist … a handy trait in the wet winter of 1952.
In 1955 Palmer moved to the north east of the state as playing coach of Myrtleford in the Ovens and Murray League. He captained the victorious Ovens and Murray team in a VCFL inter-league finals in 1956, which were played at his former home city Bendigo.
Jack Stevens (number 19) joined Geelong in 1950 from North Geelong as a wingman/half forward. He played three seasons for the Cats before moving to South Melbourne in 1953 where his 14 game VFL career ended. During his time at Geelong he played in four of the club's record run of 26 undefeated games. His appearance in Round 15 1952 was his first game since the 'Brisbane debacle' against Essendon in Round 8. Coming on to replace the injured Bob Davis in Round 15, he kicked one goal, which was enough to secure his selection as a reserve for the next two games. The return of Davis and Les Reed from injury forced Stevens out of the side before the finals and his brief career at Kardinia Park was over.
For the opposition: Jack Toohey … from Fitzroy to St. Kilda via Holbrook
Jack Toohey, from North Carlton, debuted for Fitzroy in 1947 and played 43 games for the Maroons before being cleared to Holbrook, NSW as playing coach in 1950. After one season in the Albury and District League he returned to Fitzroy. But his return to Fitzroy only lasted 14 games before he transferred to St. Kilda mid way through the 1952 season. Jack Toohey completed his VFL career by playing six consecutive games for the Saints in the second half of 1952 before joining Brighton in 1953.
In his sole season in the Albury and District League, Toohey took the "Brookers" to the grand final which they lost to Mangoplah by four points. Attracted by a weekly wage of £15, a job and the offer of a house, Toohey opted to stay at a local hotel while living in Holbrook.
With Holbrook filling the middle of his football 'sandwich', the course Toohey took was not unlike that of 1949 Brownlow medallist Ron Clegg. The South Melbourne star had a one season sojourn during his career, also in the Riverina, as playing coach of North Wagga before returning to the VFL in 1956.
Country football connections
In the Bendigo League that day in 1952 Doug Palmer's former club Eaglehawk 19.23 defeated Rochester 11.13. Meanwhile, Palmer's future Ovens and Murray League club Myrtleford had a meritorious win over Albury.
Jack Toohey's 1950 country-sojourn-club Holbrook had a big win over Cookardinia that Saturday which saw them finish fourth on the Albury and District League ladder for 1952.
Meanwhile …
As the curtains closed on the Olympic Games in Helsinki, Australia's medal tally finished with 6 Gold, 2 Silver and 3 Bronze. Joining Marjorie Jackson and Shirley Strickland as gold medallists at the games was John Davies sho won the 200 metres breast stroke final. Earlier in the week Russell Mockridge won the 1000 metres cycling time trial and the duo of Mockridge and Lionel Cox won the 2000 metres tandem cycling event.
After the closing ceremony, the attention of the world moved to Melbourne and the 1956 games.
In Honolulu, the foreign ministers of the United States, Australia and New Zealand met at the A.N.Z.U.S. conference. The ANZUS Treaty, signed in 1951, was designed to protect the security of the Pacific. According to Graeme Dobell on The Strategist web site (27.4.2021), the purpose of the treaty was to keep the US in, Japan down and China out. Today, 70 years on from the birth of A.N.Z.U.S., Dobell reworks that trilogy: keep the US in, Japan up and to compete, co-operate and confound China.
On a rural note, the annual Australian Sheep and Wool Show was held that weekend in Melbourne. Since 1999 the show has been held at the central location of Bendigo.
To read about the earlier games in Geelong's run, click HERE.
Peter also wrote about St. Kilda's premiership season in his 1966 and All That series. You can read that HERE.
The Tigers (Covid) Almanac 2020 will be published in 2021. It will have all the usual features – a game by game account of the Tigers season – and will also include some of the best Almanac writing from the Covid winter.  Pre-order HERE
To return to our Footy Almanac home page click HERE.
Our writers are independent contributors. The opinions expressed in their articles are their own. They are not the views, nor do they reflect the views, of Malarkey Publications.
Do you enjoy the Almanac concept?
And want to ensure it continues in its current form, and better? To help things keep ticking over please consider making your own contribution.
Become an Almanac (annual) member – CLICK HERE.
One-off financial contribution – CLICK HERE.
Regular financial contribution (monthly EFT) – CLICK HERE.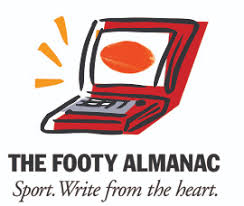 is a lifetime Geelong supporter. Hailing from the Riverina, he is now entrenched on the NSW South Coast. His passion for footy was ignited by attending Ovens and Murray League matches in the 1960's with his father. After years of watching, playing and coaching, now it is time for some serious writing about his favourite subjects… footy, especially country footy, and cricket.