Geelong's Record Run – Round 14, 1953: Geelong v Collingwood – The end of the run
Geelong's Record Run
The end of the run
Round 14 1953: Geelong v Collingwood
Saturday 1st August 1953
Kardinia Park
Featuring Reg Hickey
Geelong was close to full strength to take on Collingwood for the second time in 1953. Only regular wingman Bert Worner was missing from the team looking to extend its record run of wins to 24 and record sequence of games without defeat to 27. Was it a bad omen, as Worner had played in all of Geelong's 23 consecutive wins? Meanwhile, Collingwood were strengthened with the inclusion of ruckman Neil Mann.
In Round 3 at Victoria Park Geelong came from 28 points behind at half time to storm home 25-point winners. Recent games had a similar theme, Geelong could turn on the switch when required to secure the four points. Few pundits went out on a limb to select a Collingwood victory, but football scribes noted that Geelong faced stiff opposition from the master strategists and would need to be at their best to prevail. Both sides had strong incentive: Collingwood – to tighten its hold on a top four place and to knock off the number one contender; Geelong – to keep its winning run going and by season's end equal the record Collingwood set in 1929 of not losing a home and away match.
The teams
Geelong
| | | | |
| --- | --- | --- | --- |
| B. | B. Smith | Morrison | Sharp |
| HB. | Middlemiss | Hyde | Williams |
| C. | Turner | Palmer | Roberts |
| HF. | Rayson | Flanagan | Davis |
| F. | Swarbrick | Goninon | Trezise |
| Foll. | McMaster | Renfrey | |
| Rov. | Pianto | | |
| Res. | Herbert | Hovey | |
| Coach | R. Hickey | | |
Collingwood
| | | | |
| --- | --- | --- | --- |
| B. | Hams | Finck | Gooch |
| HB. | Lucas | Tuck | Kingston |
| C. | Healy | P. Twomey | Hickey |
| HF. | W. Twomey | Hamilton | Merrett |
| F. | L. Richards | Dunstan | M. Twomey |
| Foll. | Mann | Waller | |
| Rov. | Rose | | |
| Res. | Milburn | Tebble | |
| Coach | P. Kyne | | |
It was a dirty day at Kardinia Park, not just the muddy ground conditions, but also the outcome of the football match. Geelong players succumbed to the close checking and spoiling tactics of their Collingwood opponents with the result that the team could not get its trademark fast style of play going. Poor kicking for goal was costly for the Cats as they should have been well in front on the scoreboard at the halfway mark.
The Magpies controlled the ruck after half time half and nullified Geelong's match winning rovers. Merrett, Richards and Rose led the way around the packs, giving the Magpies plenty of drive. Several key moves by Phonse Kyne paid off in the second half. Bill Twomey went to the centre, his brother, Pat, to a half forward flank, while Maurie Dunstan moved to centre half forward and Jack Hamilton to full forward. A two point deficit quickly became a match-winning lead. The Magpies scored 4.5 to Geelong's solitary goal in the last quarter.
The future Ovens and Murray League connections – Bob Rose (Wangaratta Rovers), Des Healey (Wodonga) and Frank Tuck (Corowa) – were best for Collingwood on a day the Magpies broke Geelong's winning streak and took a significant psychological advantage with the finals just five weeks away.
The Age (3 August 1953) headlined its match report that "Geelong wilted under Magpie pressure". In the same edition, Sam Wells drew a cartoon annotated "The Geelong Cat-astrophe" showing Lou Richards having successfully skun the cat.
Extract from cartoon in The Age 3 August 1953
Scores
Collingwood             2.1       4.5       6.11     10.15 (75)
Geelong                     2.7       5.11     6.13       7.13 (55)
Goals
Collingwood – Dunstan 3, Rose 2, L. Richards, Merrett, Twomey, Hamilton, Mann
Geelong – Goninon 4, Rayson, Swarbrick, Pianto
Best
Collingwood – Healey, Rose, Tuck, Merrett, P. Twomey, Lucas
Geelong – Renfrey, Williams, Turner, Palmer, Hyde, Pianto
Umpire          Barbour                     Attendance  31 635
Reserves       Collingwood 11.14 (80) defeated Geelong 4.19 (43)
Around the Grounds
At Princes Park Carlton defeated Richmond by 27 points.
At the Junction Oval Essendon defeated St Kilda by 35 points.
At Brunswick Street Fitzroy defeated South Melbourne by 29 points.
At Glenferrie Oval Footscray defeated Hawthorn by 48 points.
At the MCG Melbourne had a 3-point win over North Melbourne.
Next week: Geelong's Record Run Epilogue         
The VFL top four
| | | | | |
| --- | --- | --- | --- | --- |
| Geelong | 13 | 1 | 52 | 147.9% |
| Essendon | 10 | 4 | 40 | 130.5% |
| Footscray | 10 | 4 | 40 | 130.5% |
| Collingwood | 10 | 4 | 40 | 123.4% |
Leading goalkickers
| | | | |
| --- | --- | --- | --- |
| Coleman | (Ess) | 7 | 72 |
| Goninon | (Gee) | 4 | 57 |
| Marchesi | (NM) | 2 | 37 |
| Hickey | (Fitz) | 2 | 36 |
| Collins | (Foot) | 2 | 35 |
This week's feature:  The opposing coaches – Reg Hickey (Geelong) and Phonse Kyne (Collingwood)
Reg Hickey (Geelong)
Reg Hickey was a champion Geelong player (1926-40) and legendary coach of the club (1932, 1936-40, 1949-59). He came to Geelong from the Victorian town of Cressy (Western Plains Football League) as a key defender. He was a rugged player known for breaking tackles, making clearing dashes and possessing good disposal skills with both the left and right foot. The highlights of his 245-game playing career for Geelong included: a premiership in 1931; playing coach of the 1937 premiership team; second place in the 1936 Brownlow Medal; best and fairest 1928, 1934; VFL representative on 18 occasions; and club captain 1932-40.
Reg Hickey in his playing days (The Age 16.9.38)
He first coached the club in 1932 for one season before taking on the position again in 1937 with immediate success. He led the Cats to a premiership win over Collingwood in 1937 and was hailed for his bold match-winning positional moves.
Hickey was appointed non-playing coach in 1949 quickly transforming the team from 8th place battlers to back-to-back premiers in 1951-52. His coaching tenets were strong discipline, fitness and pace, which he complimented with strong club leadership. Players loved and respected 'Hick' and gave him their full support. He was a disciplinarian, well regarded for his high moral standards. Hickey's coaching career came to an end in 1959 after the Cats missed the finals for three years running. He finished coaching with a winning record of 61%.
Reg Hickey became a member of the Australian Football Hall of Fame in 1996 and was named as captain coach of the Geelong Team of the Century (selected at centre half back). The Reg Hickey Stand at Kardinia Park and the RJ Hickey Award (for individuals who have made an outstanding contribution to Australian Football) are named in his honour.
Phonse Kyne (Collingwood)
The playing and coaching careers of Collingwood's Phonse Kyne and Geelong's Reg Hickey overlapped. Kyne played 245 games for Collingwood between 1934 and 1950 before coaching the Magpies for fourteen seasons (1950-63). He was recruited from Old Paradians as a 17 year old centre half forward in 1934, later becoming a regular ruckman. Known for his mobility, Kyne was also regarded as a great tap ruckman. Kyne was a player in Collingwood's back-to-back 1935-36 premierships and later coached the club to two flags (1953, 1958). He won Collingwood's Copeland Trophy three times in succession after the war (1946, '47,' 48) and represented Victoria on 11 occasions. Kyne captained Collingwood in 1942 and 1946-49. He and was a very popular and a highly respected figure at Victoria Park, both as a player and as coach.
Phonse Kyne in his playing days (The Age 20.4.50)
Phonse Kyne was inducted into the AFL Hall of Fame in 1996 and was named as a follower in Collingwood's Team of the Century.
For the opposition: Thorold Merrett (Collingwood)
In Collingwood's winning team against Geelong that day in '53 wingman Thorold Merrett was named among the best players. He played in Cobden's (Hampden League) 1949 premiership team before making his way to Victoria Park. It was during a Country Week cricket visit to Melbourne in the 1949-50 season that he met Collingwood officials and was quickly signed. Merrett debuted as a 16 year old and was one of the smallest and lightly-framed players in the League. He played 180 games for the Magpies in their golden era of the 1950s. Later in his career he changed positions and became a very effective rover. Apart from great courage, it was his superbly accurate stab passes for which he is best remembered. His career was cut short at age 26 in 1960 by a badly broken leg. Merrett was a dual club best and fairest winner, a dual premiership player and was named in Collingwood's Team of the Century.
Many Almanackers will remember him as a panellist on the ABC TV Football Round-up show in the sixties and seventies.  In business he was a partner with Lindsay Hassett in a chain of sporting stores throughout Victoria.
Thorold Merrett
Country footy connections
Thorold Merrett's former club Cobden (Hampden League) 12. 13 (85) defeated South Warrnambool 10.12 (72) that Saturday in 1953. Cobden was defeated by Colac in the grand final that season making it back-to-back premierships for the Tigers. The three Ovens and Murray League clubs to later gain Collingwood stars Tuck (Corowa), Healey (Wodonga) and Rose (Wangaratta Rovers), as playing coaches, had mixed fortunes that Saturday. Corowa defeated Wodonga while Wangaratta Rovers lost to Rutherglen.
Reg Hickey's former club Cressy won the 1953 Western Plains League premiership.
An unusual incident occurred in the Tungamah League that day. One of the goal umpires was reported for leaving the arena. With five minutes to go he signalled a point to Dookie, but witnesses affirmed that the ball had been kicked between the goalposts. Dookie supporters observed that he was absent from his 'post', arguing among the crowd behind the goals, when the ball was kicked. The result: Tungamah (8.12 – 60) defeated Dookie 7.14 (56) by four points and Dookie remained winless for the season. The Tungamah goal umpire was suspended by the league for the rest of the season.
Meanwhile …
Showing in Melbourne cinemas in August 1953 were two classics – The Snows of Kilimanjaro and Les Miserables.
As Geelong's record run came to an end so too did the Korean War (25th June 1950 -27th July 1953).
The Australian cricket tour of England continued with tour matches against county teams Surrey and Glamorgan. Neil Harvey's golden summer continued. The Victorian left hander scored a century in the game at The Oval against Surrey and followed that with 180 against Glamorgan at Swansea.
The 5th and final Test was played at the Oval (August 15-19). Australia won the toss and batted. Late on Day One Australia was dismissed for 275 with Lindwall (62) and Hassett (53) top scorers. 'Fiery' Fred Trueman was the pick of the English bowlers, taking 4/86. England replied with 306. Captain Leonard Hutton made 82 and Trevor Bailey contributed a valuable 64. The match quickly swung in favour of the home side as the Surrey spinners Laker (4/75) and Lock (5/45) destroyed Australia's second innings. With a target of only 132 for victory, and with ample time available, England knocked off the runs for the loss of two wickets.
With victory at The Oval England took the Ashes (1-0) for the first time since 1932-33.
To read about the earlier games in Geelong's run, click HERE.
Peter also wrote about St. Kilda's premiership season in his 1966 and All That series. You can read that HERE.
The Tigers (Covid) Almanac 2020 will be published in 2021. It will have all the usual features – a game by game account of the Tigers season – and will also include some of the best Almanac writing from the Covid winter.  Pre-order HERE.
To return to our Footy Almanac home page click HERE.
Our writers are independent contributors. The opinions expressed in their articles are their own. They are not the views, nor do they reflect the views, of Malarkey Publications.
Do you enjoy the Almanac concept?
And want to ensure it continues in its current form, and better? To help things keep ticking over please consider making your own contribution.
Become an Almanac (annual) member – CLICK HERE.
One-off financial contribution – CLICK HERE.
Regular financial contribution (monthly EFT) – CLICK HERE.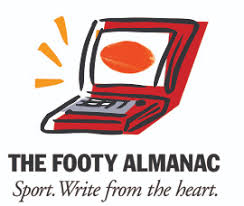 is a lifetime Geelong supporter. Hailing from the Riverina, he is now entrenched on the NSW South Coast. His passion for footy was ignited by attending Ovens and Murray League matches in the 1960's with his father. After years of watching, playing and coaching, now it is time for some serious writing about his favourite subjects… footy, especially country footy, and cricket.