Geelong's Record Run – Round 14, 1952: Footscray v Geelong – Menacing Dogs chase Cats
(6/26)
Featuring Bruce Morrison and Arthur Edwards
Round 14 1952   
Footscray v Geelong
Western Oval
26th July 1952
Fresh from an upset win at Windy Hill, Footscray were "back as a football force" and "could cause quite a few upsets before the season concludes". Geelong "have often experienced trouble at West Footscray, and it could be that they run into some bother again" (Football Record No. 14, 1952).
Geelong selectors named Victorian centre half forward Fred Flanagan on the half forward flank, allowing Bill McMaster to remain in the key forward position where they believed he was best suited. Bruce Morrison returned to full back while Ron Hovey moved into the back pocket position replacing the injured Bernie Smith. Geelong's versatility made for ready flexibility at the selection table again.
The teams
Footscray
| | | | |
| --- | --- | --- | --- |
| B. | Donald | Henderson | King |
| HB. | Abbey | Collins | Martin |
| C. | Wearmouth | Ross | Barrett |
| HF. | Kent | Whitten | Harper |
| F. | Gilmore | Duffy | Phillips |
| Foll. | Bryden | Scanlan | |
| Rov. | Rogers | | |
| Res. | Gallager | A. Edwards | |
Geelong
| | | | |
| --- | --- | --- | --- |
| B. | Hovey | Morrison | Morrow |
| HB. | Middlemiss | Hyde | Williams |
| C. | Worner | Palmer | Reed |
| HF. | Flanagan | McMaster | Davis |
| F. | Pianto | Goninon | Herbert |
| Foll. | Swarbrick | Renfrey | |
| Rov. | Trezise | | |
| Res. | Rayson | S. Smith | |
Footscray jumped straight out of the blocks and had two goals on the scoreboard, courtesy of Phillips and Scanlan, before Goninon for the Cats raised both flags. Attacking with the breeze in the second term Geelong sprung to life, and with Goninon on fire in front of goals, took a handy 15 point lead into half time.
In the third quarter Scanlan and Whitten led a Bulldogs resurgence. With their ruck dominance and fast play, the Dogs were well on top and menacing the Cats at every turn. Geelong went into the three quarter time huddle with a one point lead. Gathering themselves, the Cats showed poise in the last term and with two clever goals from 'Nipper' Trezise appeared safe mid way through the quarter. But the Bulldogs would not retreat and staged a fighting finish in the dying minutes of the match.
The Cats walked off the Western Oval with the four premiership points but had work to do, particularly in the ruck department. Geelong's win was largely a credit to defenders Bruce Morrison and John Hyde who turned back many dangerous Bulldog's attacks. Once again, Neil Trezise's brilliant roving offset the strength of Footscray's ruckmen. Dave Bryden in particular led the way in the ruck for the Bulldogs while Don Ross was on top in the centre.
The scores
Footscray                       2.3                        3.4                        6.8                        8.9  (57)
Geelong                           1.4                        5.7                        6.9                        9.12  (66)
Goals: Geelong – Goninon 4, Trezise 3, Flanagan, Herbert
Footscray – Scanlan 3, Whitten 2, Phillips, Harper, Gilmore
Best: Geelong – Morrison, Hyde, Trezise, Flanagan, McMaster, Goninon
Footscray –Bryden, Scanlan, Ross, Harper, Whitten, Rogers
Umpire:           Blumfield                        Attendance: 22 759
Reserves         Geelong 9.11 (65) defeated Footscray 6.5 (41)
Around the grounds
At The Lake Oval, Carlton and South Melbourne staged a draw (76 pts. a piece) after the Blues made a late charge for victory.
At Brunswick Street the scores were almost as close, as Fitzroy [5.6 (36)] scored a one point win over an inaccurate Collingwood [4.11 (35)].
At Arden Street another close game saw the home side North Melbourne [7.11 (53)] end Essendon's [7.8 (50)] slender finals hopes with a three point victory.
At Glenferrie Oval,  Richmond [14.7 (91)] had no trouble in accounting for Hawthorn [8.14 (62)].
At the MCG,  Melbourne [11.12 (78)] led all day to defeat St. Kilda [8.10 (58)].
On the ladder – The finals contenders  (* draws)
*Geelong                                      14          46          125.3
Collingwood                                14          40          147.6
**Carlton                                      14          40          115.6
Fitzroy                                          14          40          108.5
————————————————————-
*South Melbourne                         14          38          112.2
*Melbourne                                 14          30          101.0
Leading goal kickers
Coleman (Ess) 4    60
Spencer (NM) 1     36
Ongarello (Fitz) 1   35
Goninon (Gee) 4    35
Next week:     St. Kilda v Geelong
With a features on Doug Palmer and Jack Stevens for Geelong
For the Opposition: Jack Toohey (St. Kilda)
This week's featured Geelong player: Bruce Morrison from Bairnsdale
Bruce ('Joey') Morrison arrived at Geelong in 1948 fresh from winning the Gippsland League best and fairest award and a premiership with Bairnsdale the previous year.  He immediately found his straps in VFL football taking out Geelong's best and fairest award in his debut season. An action-speaks-louder-than-words man, Morrison was a quiet presence around the club, so much so that coach Reg Hickey often asked "Where's Morrison?" On the football field he was resolute, tireless, attacking and extremely hard to outpoint, qualities that made him one of Geelong's all time best full backs. And he was resilient, only missing one game in Geelong's record run of 26 undefeated games. Bruce Morrison was a 1950s version of the great Matthew Scarlett.
In 1955 when his 130 game career in the VFL ended he returned to the Bairnsdale Football Club as playing coach. The Bairnsdale Redlegs dominated the Gippsland League in the 1950s, winning six premierships.
For the opposition: Arthur Edwards
In round 14 the Bulldogs named forward/follower Arthur Edwards as 20th man.
Recruited from Sunshine Tech., he debuted as a 17 year-old in round 18 1951 against South Melbourne. Edwards played 120 games for Footscray across ten seasons (1951-1960). Like many Bulldogs from the 1950s, the highlight of his career was playing in Footscray's 1954 VFL premiership. He initially played as a key forward but later established himself as a follower.
Edwards was part of a rich football family that covered four generations: his father-in-law 'Dolly' Aked (Footscray); his son Allan ('Butch') Edwards (Richmond, Collingwood, Footscray); his grandson Jake Edwards (Carlton); and his grand-nephew Shane O'Bree (Brisbane and Collingwood) all played at the elite level.
Well after his VFL career ended Arthur Edwards moved to Boundary Bend, Victoria, where he coached Mid-Murray League club Tooleybuc in 1978-79.
Country football connections
In the Gippsland League, Bruce Morrison's former club Bairnsdale [6.14 (50)] paid for their inaccuracy against Stratford [7.9 (51)] that day in 1952.
Arthur Edwards' future club Tooleybuc went down to Tyntynder by 60 points in a one sided Mid-Murray League game.
In the Alberton League that Saturday in 1952 two records were broken at the one venue: Woodside kicked a record high 43.24 (282); while their opponents Carrajung failed to score.
Meanwhile …
In Helsinki the Olympics were in full swing. The "Lithgow Flash", Marjorie Jackson, won the 100 metres final (Australia's first track title in 56 years) and followed that achievement by winning the 200 metres final.
Shirley Strickland won the gold medal in the 80 metres hurdles. Australian team standard-bearer, Mervyn Wood, won the silver medal in the single sculls final.
(See next week's column for an update on the progress of the Australians in Helsinki.)
Egyptian ruler King Farouk abdicated following a bloodless coup d'état. Egypt was to be ruled by regency until his seven-month old son (Fuad II) reached the age of 18. In 1953 Egypt became a republic, ending his uncrowned 'reign'.
In Chicago, Adlai Stevenson won the Democratic Party nomination for the November United States election.
And in Melbourne, adult movie-goers were treated to the Hollywood version of the Broadway classic, "A Street Car Named Desire" starring Marlon Brando and Vivien Leigh.
Read about the earlier games in Geelong's run, click HERE.
Peter also wrote about St. Kilda's premiership season in his 1966 and All That series. You can read that HERE.
The Tigers (Covid) Almanac 2020 will be published in 2021. It will have all the usual features – a game by game account of the Tigers season – and will also include some of the best Almanac writing from the Covid winter.  Pre-order HERE
To return to our Footy Almanac home page click HERE.
Our writers are independent contributors. The opinions expressed in their articles are their own. They are not the views, nor do they reflect the views, of Malarkey Publications.
Do you enjoy the Almanac concept?
And want to ensure it continues in its current form, and better? To help things keep ticking over please consider making your own contribution.
Become an Almanac (annual) member – CLICK HERE.
One-off financial contribution – CLICK HERE.
Regular financial contribution (monthly EFT) – CLICK HERE.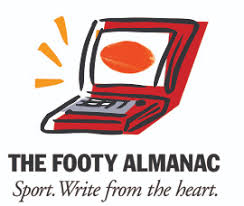 is a lifetime Geelong supporter. Hailing from the Riverina, he is now entrenched on the NSW South Coast. His passion for footy was ignited by attending Ovens and Murray League matches in the 1960's with his father. After years of watching, playing and coaching, now it is time for some serious writing about his favourite subjects… footy, especially country footy, and cricket.