Geelong's Record Run – Round 13, 1953: Geelong v Footscray – All aboard the 'Eaglehawk Express'
Geelong's Record Run
(26/26)
All aboard the 'Eaglehawk Express'
Round 13: Geelong v Footscray
Saturday 25th July 1953
Kardinia Park
Featuring Peter Pianto
While the second half of the split round was played in Melbourne, Geelong travelled across Bass Strait to play a combined Tasmanian Football League team on July 19th at North Hobart Oval. The Cats kicked 17.24 (126) to the combined TFL's 8.13 (61). Although the win did not count towards their record winning streak, it was further proof of the just how good the Geelong teams of the 1951-53 era were.
Second placed Footscray believed that they would be the team to topple the Cats. The Bulldogs had won eight of their previous ten games and were full of confidence. The Football Record (25 July 1953) predicted the biggest crowd of the season at Kardinia Park, and possibly one to rival the record of 49 100 set at the Geelong Carlton game in the last round of 1952.
Geelong was close to full strength to take on Footscray at Kardinia Park in Round 13. Bill McMaster was out injured, however the three interstate representatives were back, while John Hyde and Norm Sharp returned from injuries.
Footscray regained Charlie Sutton from the interstate carnival in Adelaide and was also close to full strength.
The Teams
Geelong
| | | | |
| --- | --- | --- | --- |
| B. | B.Smith | Morrison | Sharp |
| HB. | Middlemiss | Hyde | Williams |
| C. | Turner | Palmer | Worner |
| HF. | Rayson | Flanagan | Davis |
| F. | Herbert | Goninon | Trezise |
| Foll. | Swarbrick | Renfrey | |
| Rov. | Pianto | | |
| Res. | S. Smith | Roberts | |
Footscray
| | | | |
| --- | --- | --- | --- |
| B. | Donald | Henderson | Jones |
| HB. | Martin | Whitten | Gallagher |
| C. | Warren | Box | McCarthy |
| HF. | Harper | Edwards | Duffy |
| F. | Gilmore | Collins | Kerr |
| Foll. | Bryden | Stevens | |
| Rov. | Sutton | | |
| Res. | Ross | Abbey | |
It was a fast, vigorous and exciting game at Kardinia Park in Round 13 and the big crowd got full value for money. For the third time in as many weeks Geelong struggled against stout opposition for much of the afternoon. Footscray matched the Cats in all departments for the first three quarters, but a sudden change came over the game when Noel Rayson was moved to centre half forward in the last quarter. He kicked three of his side's five goals in the final term as they powered away to a 20-point win. The match winner for Geelong was rover Peter Pianto who cleverly scouted the packs and with great pace broke clear to continually drive the ball forward. Another decisive factor in the result was the work of Doug Palmer in shading Footscray's champion centreman Peter Box.
The crowd of 32 000 spectators at Kardinia Park witnessed history being created that afternoon as Geelong reached 23 wins in succession and 26 games without a loss. It had been over 12 months since the Cats had tasted defeat and while the momentum was slowing, the 1953 premiership still looked to be theirs to lose. Much would be revealed in the next fixture, a home game against their main rivals, the Magpies.
Scores
Geelong          3.3       5.6       6.11     11.12 (78)
Footscray       2.1       5.7       6.9          8.10 (58)
Goals
Geelong – Rayson 4, Goninon 2, Pianto 2, Trezise 2, Herbert
Footscray – Kerr 3, Collins 2, Stevens 2, Duffy
Best
Geelong – Pianto, Swarbrick, Rayson, Hyde, Palmer, Williams
Footscray – Gallagher, Stevens, Jones, Kerr, Henderson, Whitten
Umpire:          Jamieson                    Attendance:    32 093
Reserves:       Geelong 10.23 (83) defeated Footscray 11.11 (77)
Around the grounds
At Princes Park Carlton defeated Melbourne by 26 points.
At Victoria Park Collingwood defeated North Melbourne by 29 points.
At Windy Hill Essendon defeated South Melbourne by 21 points.
At Punt Road Fitzroy defeated Richmond by 5 points.
At the Junction Oval St Kilda defeated Hawthorn by 29 points.
Next week: Round 14 Geelong v Collingwood at Kardinia Park
Featuring the opposing coaches Reg Hickey (Geelong) and Phonse Kyne (Collingwood).
The VFL Top Four
| | | | | |
| --- | --- | --- | --- | --- |
| Geelong | 13 | 0 | 52 | 155.3% |
| Essendon | 9 | 4 | 36 | 128.6% |
| Footscray | 9 | 4 | 36 | 124.9% |
| Collingwood | 9 | 4 | 36 | 122.7% |
Leading goal kickers
| | | | |
| --- | --- | --- | --- |
| Coleman | (Ess) | 3 | 65 |
| Goninon | (Gee) | 2 | 53 |
| Marchesi | (NM) | 4 | 35 |
| Hickey | (Fitz) | 2 | 34 |
| Collins | (Foot) | 2 | 33 |
This week's featured Geelong player: Peter Pianto – 'The Eaglehawk Express'
Peter Pianto (jumper number 6) gave sterling service to the Geelong Football Club as both player and coach. He was recruited by Geelong in 1951 from Bendigo League club Eaglehawk. As a promising rover, Pianto was in the sights of a handful of VFL clubs but chose Geelong due to its country setting. He made his debut in Round Six 1951.
Pianto formed a brilliant roving combination with 'Nipper' Trezise, both players proving to be equally at home in and around the packs as resting up forward. Pianto kicked 144 goals in his 121 games for Geelong. 'Nipper' kicked 272 goals from his 185 games with the Cats. Both players were essential ingredients in Geelong's record of 23 successive wins and 26 games without a loss. Like Trezise, Pianto was clever at sharking the ball from the hit outs, a skilful and potential match-winning asset in not having to rely on the dominance of the team's followers. Pianto weaved his way through packs with agility and speed, favouring to dispose of the ball with penetrating drop kicks on the run. It was in that dynamic attacking style that the Cats' forwards lapped up the cream.
Peter Pianto struck gold in choosing Geelong. He was immediately part of back-to-back premierships in 1951-'52. Pianto represented the "Big V' on nine occasions and was the Geelong's best and fairest player in his third season (1953). He was second to Footscray's Peter Box in the 1956 Brownlow Medal.
The nickname 'The Eaglehawk Express' referenced Pianto's Bendigo background together with his speed. He retired from VFL football after the 1957 season and took up the position of playing coach at Coragulac (Polwarth League). His next move was interstate to Western Australia where he coached WAFL club Claremont for three seasons (1961-63). With that experience on board he returned to Kardinia Park, taking over from Bob Davis as coach in 1966. In just his second year as coach he guided Geelong to the grand final against Richmond, but his team narrowly lost the epic encounter. Geelong qualified for the September action in four of the five seasons Pianto was at the helm, and he had an impressive 67% winning record. He was named in Geelong's Team of the Century as second rover to Billy Goggin.
Peter Pianto
For the opposition: Don Ross (Footscray)
Footscray recruited Don Ross in 1952 from Ovens and Murray League club North Albury. He played 129 for the Bulldogs over seven seasons (1952-58) mostly as a centreman, but also played as a ruck rover and half forward. Ross was a star performer in the club's 1954 premiership and was the Charlie Sutton medallist in 1956.
Don Ross
At age 24, Don Ross returned to North Albury in 1959 and was the club's playing coach until 1962. He then coached Burrumbuttock (Hume League) for one season. His country and VFL football careers have been acknowledged with a place in the Hall of Fame of the Western Bulldogs, the Ovens and Murray League and the North Albury FC.
Country football connections
Peter Pianto's beloved Eaglehawk defeated Golden Square in the Bendigo League that Saturday in 1953. Likewise, his future club Coragulac (Polwarth League) had a big win over Beeac.
In the Ovens and Murray League that day, Don Ross's North Albury lost to rivals Albury.
Meanwhile …
In Korea a cease-fire was declared with a truce to be signed, ending the war.
The Australian cricketers played a tour match against Middlesex prior to the Fourth Test. Most of the batsmen had some time in the centre, with Keith Miller (71), Jim de Courcy (74), Richie Benaud (52), Ron Archer (58) and 'keeper Gil Langley (46) among the runs. Ray Lindwall took 4/40 in the county team's first innings and was in good form going into the Fourth Test at Headingly, Leeds. With three drawn tests, largely due to lengthy rain interruptions, the series needed a lift.
Lindsay Hassett won the toss again and invited England to bat first on a damp pitch. Lindwall and Miller made good use of the favourable conditions to dismiss the home team for 167. Australia replied with 266. Alec Bedser (6/95) and Trevor Bailey (3/71) were the best bowlers for England. Neil Harvey (71) and Graeme Hole (53) were the top scorers for the tourists and a lead of 99 placed Australia in a strong position to push for victory. But the weather had other ideas, as rain interrupted most of the Third Day's play and two hours of Day Four. England compiled a patient 275 with Bill Edrich (64) and Denis Compton (61) top scorers, but it was Trevor Bailey's (38) and Jim Laker's (48) stern resistance on the final day that saved England from almost certain defeat. Lindwall (3/104) and Miller (4/63) bowled a marathon combined 101 overs over the three days of England's second innings. When Australia took the last wicket on the final day they required 177 runs in just under two hours to win the Test. It was a race against the clock, but one that seemed within reach with 66 runs required in the final 45 minutes. England's defensive tactics successfully checked the flow of runs with Australia (4/147) 30 runs short of the target at stumps. With one test to play (at The Oval) an exciting finish to the series was a certainty.
On the Australian music charts, "Oh Happy Day" by the Four Knights was replaced by Jimmy Boyd's and Frankie Lane's "Tell Me a Story" that week in 1953.
To read about the earlier games in Geelong's run, click HERE.
Peter also wrote about St. Kilda's premiership season in his 1966 and All That series. You can read that HERE.
The Tigers (Covid) Almanac 2020 will be published in 2021. It will have all the usual features – a game by game account of the Tigers season – and will also include some of the best Almanac writing from the Covid winter.  Pre-order HERE.
To return to our Footy Almanac home page click HERE.
Our writers are independent contributors. The opinions expressed in their articles are their own. They are not the views, nor do they reflect the views, of Malarkey Publications.
Do you enjoy the Almanac concept?
And want to ensure it continues in its current form, and better? To help things keep ticking over please consider making your own contribution.
Become an Almanac (annual) member – CLICK HERE.
One-off financial contribution – CLICK HERE.
Regular financial contribution (monthly EFT) – CLICK HERE.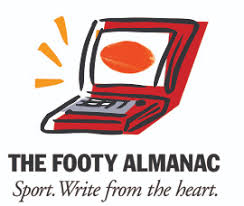 is a lifetime Geelong supporter. Hailing from the Riverina, he is now entrenched on the NSW South Coast. His passion for footy was ignited by attending Ovens and Murray League matches in the 1960's with his father. After years of watching, playing and coaching, now it is time for some serious writing about his favourite subjects… footy, especially country footy, and cricket.