Geelong's Record Run – Round 13, 1952: Geelong v Melbourne – Geelong in full flight
Geelong's Record Run
(5/26)
Round 13 1952               Geelong in full flight
Featuring Harry Herbert from Warrnambool
Geelong v Melbourne
Kardinia Park
19 July 1952
The VFL Permit Committee seriously considered calling off all matches on 19 July 1952 due to the persistent wet weather and the poor condition of grounds, but after taking advice from the Weather Bureau decided to go ahead with the round.
Bruce Morrison and Fred Flanagan were away with the Victorian team in Adelaide, while Melbourne would miss the services of defenders Geoff Collins and Noel McMahen.
Versatility was one of the keys to Geelong's success in their record run of 26 matches without a loss. Their ability to cover for injured and absent players with ready replacements made Geelong a very consistent and formidable opposition. In Round 13 their versatility was evident again with Sid Smith slotting in effectively at full back to cover the absence of Bruce Morrison and Bill McMaster moving to centre half forward to replace Fred Flanagan.  The surprise selection of George Goninon, on return from injury, added to Geelong's forward-line potency. Making his debut for Geelong in Round 13 was 17-year-old Harry Herbert from Warrnambool.
Percy Beames, writing in The Age, believed Geelong's "blistering pace, dangerous attack and teamwork… could breakdown Melbourne's defence."
The teams:
Geelong:
Backs:            B. Smith           S. Smith                     Morrow
Half Backs:    Middlemiss       Hyde                         Williams
Centres:         Worner              Palmer                        Reed
Half Forwards:     Hovey             McMaster                   Davis
Forwards:           Pianto             Goninon                     Herbert
Foll.            Swarbrick                   Renfrey
Rov.       Trezise
Res.             Rayson                       Tuckwell
Melbourne
Backs:                   Spencer             Arnold                        Christie
Half-backs:       R. McMahon             Woods                 Beckwith
Centres:               I. McLean           Whittaker                   Jackson
Half forwards:         McKenzie        McGivern                    Lane
Forwards:                 Wilson             Clarke                         Thomson
Foll.                       Cordner                      T. McLean
Rov.                         Albiston
Res.                        Lehmann                    Johnson
Brilliant all-round football was on show from the home team at Kardinia Park in Round 13 1952. Mobility and pace were seen as the keys to Geelong's big win. Only inaccurate kicking detracted from their performance and softened the blow for the Demons. George Goninon kicked five goals to celebrate his return to the team and Noel Rayson, coming on as a reserve, showed his value with a handy four goals in the last quarter.
Again, Geelong's rovers Pianto and Trezise were among the best for the team and were fast establishing themselves as the smartest pair of small men in the League. Their ability to shark the packs compensated for Geelong's lack of dominance in the ruck. Percy Beames' prediction that Geelong's blistering pace would be decisive proved to be correct, with the Cats surging ahead of the flat-footed Demons all afternoon.
For Melbourne, back pocket player Stuart Spencer shone out in a disappointing team performance. His well-judged clearing dashes saved the Demons repeatedly. Denis Cordner showed his class and versatility when moved into the ruck in the second half. A renowned wet weather ruck specialist, Cordner was so highly regarded by Melbourne that he was later named as the first ruckman in the club's Team of the Century. Another feather in Cordner's cap, was leading the combined VFL-VFA team which played a demonstration match against the VAFA at the 1956 Melbourne Olympics.
Geelong                      3.5                   6.12                 9.21                 14.26 (110)
Melbourne                 1.0                   4.2                   5.3                   8.6 (54)
Goals:  Geelong – Goninon 5, Rayson 4, Pianto 3, Davis, Herbert
Melbourne – McKenzie 4, Albiston, Lehmann, Wilson, Clarke
Best: Geelong – Pianto, Renfrey, Middlemiss, Trezise, McMaster, Davis
Melbourne – Spencer, McGivern, Cordner, Whittacker, McKenzie, Wilson
Umpire:         Beitzel             Attendance:             21 700
Reserves                   Geelong 4.7 (31) defeated Melbourne 2.5 (17)
The Top Four
*Geelong                               10        42        125.9
Collingwood                         10        40        150.3
*Carlton                                 9          38        116.9
South Melbourne                 9          36        112.1
* draw
Leading goal-kickers
Coleman (Ess) (3)       56
Spencer (NM)               35
Ongarello (Fitz)           34
Goninon (Gee) (5)       31
Next week    Round 14      Footscray v Geelong at the Western Oval
With a feature on Bruce Morrison
For the opposition: Arthur Edwards (Footscray)
Around the grounds:
Goal-kicking inaccuracy was a feature of most games in Round 13.
At Princes Park        Carlton 5.23 (53) defeated North Melbourne 5.8 (38)
At Windy Hill           Footscray 7.15 (57) defeated Essendon 5.12 (42)
At Punt Road               Fitzroy 11.10 (76) defeated Richmond 5.17 (47)
At the Junction Oval   South Melbourne 6.8 (44) defeated St. Kilda 5.8 (38)
At Victoria Park           Collingwood 12.15 (87) defeated Hawthorn 4.4 (28)
Playing for Collingwood in Round 13 was one of the smallest men in league football, Kevin 'Skeeter' Coghlan. He kicked three goals for the Magpies and was named among his team's best that afternoon. 'Skeeter' played 31 games for Collingwood before moving to Hawthorn in 1953 where he established himself as a fine rover and a reliable goal kicker. Some Almanackers will remember Kevin Coghlan as a well respected football writer and radio and television commentator in the 1960s and 70s.
Interstate game
South Australia 12. 8 (80) defeated Victoria 8.15 (63) in the interstate game played in Adelaide. It was the second successive victory for the 'Croweaters' over the 'Big V'. Among the star players for South Australia was Jimmy Deane, while best on ground Fred Flanagan and Bruce Morrison stood out for Victoria.
This week's featured Geelong player: Harry Herbert – a talented athlete from Warrnambool and another 'wool team' member.
One of Geelong's most promising young players in 1952 was a 17 year-old ruckman from Warrnambool. Harry Herbert played in the Warrnambool senior team at the age of 15 and was soon on the radar of VFL scouts. South Melbourne sought to recruit Herbert after he was recommended to the club by his cousin Austin Robertson. But Geelong got in first and the shy young man from south western Victoria made his way to Kardinia Park.
Herbert, also a promising cricketer, was noticed by touring English opening batsmen Len Hutton who rated him as the fastest Australian bowler outside of the test team.
Harry Herbert at training (The Age 16.9.53)
Herbert (number 24) made his senior debut against Melbourne in Round 13 1952 playing in the forward pocket and the second ruck. His VFL career got off to a flying start with a goal in the first quarter. Herbert would play a part in 15 of Geelong's 26 record run of games but miss the 1952 Grand Final due to skin inflammation. Herbert's job as a wool classer may have contributed to recurrent bouts of dermatitis early in his career. Later, he sustained a broken leg in the final home and way game in the 1955 season, which effectively curtailed his VFL career.
For the opposition … Stuart Spencer (Melbourne)
Stuart Spencer was a prodigiously talented footballer from Portland, Victoria. He was invited to train at Geelong in 1949, but coach Reg Hickey let him go, much to the benefit of Melbourne. He played 122 games for Melbourne and was part of the club's most successful era in the mid 1950s. Spencer moved to Clarence in Tasmania in 1957 where he built the club into a force in Tasmanian football. In 1960 he captained Tasmania in their first victory over Victoria in interstate football. Stuart Spencer was named as the first rover in Melbourne's Team of the Century and has been inducted into the Australian Football Hall of Fame.
Country football connections
In the Hampden League, Harry Herbert's original club Warrnambool could only manage a score of 1.11 (17) against South Warrnambool who took the four points with a score of 3.1 (19).
Further around the south west Victorian coast, Stuart Spencer's hometown club Portland 7.3 (45) defeated Heywood 5.12 (42) in the Western District League.
Meanwhile …
In Helsinki, Finland, the Games of the XV Olympiad were opened in a ceremony that attracted over 70 000 spectators. The great Finnish athlete Paavo Nurmi carried the Olympic torch while the 95 person Australian team was led into the stadium by rower Mervyn Wood. Five thousand athletes from 76 nations were set to participate in the Olympic Games at Helsinki.
Back at home, architects were lining up to design a new stadium for the 1956 Olympic Games to be held in Melbourne. The preferred location for the stadium was in Carlton.
Read about the earlier games in Geelong's run HERE.
Peter also wrote about St. Kilda's premiership season in his 1966 and All That series. You can read that HERE.
The Tigers (Covid) Almanac 2020 will be published in 2021. It will have all the usual features – a game by game account of the Tigers season – and will also include some of the best Almanac writing from the Covid winter.  Pre-order HERE
To return to our Footy Almanac home page click HERE.
Our writers are independent contributors. The opinions expressed in their articles are their own. They are not the views, nor do they reflect the views, of Malarkey Publications.
Do you enjoy the Almanac concept?
And want to ensure it continues in its current form, and better? To help things keep ticking over please consider making your own contribution.
Become an Almanac (annual) member – CLICK HERE.
One-off financial contribution – CLICK HERE.
Regular financial contribution (monthly EFT) – CLICK HERE.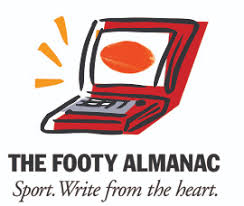 is a lifetime Geelong supporter. Hailing from the Riverina, he is now entrenched on the NSW South Coast. His passion for footy was ignited by attending Ovens and Murray League matches in the 1960's with his father. After years of watching, playing and coaching, now it is time for some serious writing about his favourite subjects… footy, especially country footy, and cricket.