Geelong's Record Run – Round 12, 1953: Hawthorn v Geelong – Hail the 'Geelong Flyer'
Geelong's Record Run
(25/26)
Hail the 'Geelong Flyer'
Round 12: Hawthorn v Geelong
Saturday 11th July 1953
Glenferrie Oval
Featuring Bob Davis
Round 12 1953 was split over two Saturdays, with the Hawthorn v Geelong fixture played on the first Saturday, July 11th. The interstate football carnival was played in Adelaide that Saturday with the VFL meeting Tasmania.
With the record for the most consecutive wins in the bag, Geelong could focus on the second half of the season and a greater goal – three flags in a row. Was the last gasp win over North Melbourne in Round 11 a portent for the rest of the season, or just one of those off days when you could so easily lose if not for superior stamina and experience, plus a little luck? The eleventh-placed Hawks were not expected to trouble the Cats, even playing on their home ground.
Geelong made four changes for the visit to Glenferrie Oval. In addition to the three interstate representatives, Flanagan, Smith and Turner, the Cats were forced to replace injured centre half back John Hyde. Geoff Williams moved to the key half back position, while Noel Rayson went to centre half forward. Terry Fulton, Sid Smith and Jim Roberts came into the side. Russell Renfrey was acting captain in the absence of Fred Flanagan. Hawthorn were missing Len Crane and Neil Pearson, also representing the VFL in Adelaide.
The teams
Hawthorn
| | | | |
| --- | --- | --- | --- |
| B. | A. Hughes | Robison | Egerton |
| HB. | P. Hughes | Philp | Simmons |
| C. | Douglas | Chown | Wilkinson |
| HF. | O'Brien | Collins | Allsop |
| F. | Marr | O'Mahoney | White |
| Foll. | Kennedy | Fletcher | |
| Rov. | Coghlan | | |
| Res. | M. Considine | Atkins | |
Geelong
| | | | |
| --- | --- | --- | --- |
| B. | Hovey | Morrison | Herbert |
| HB. | Middlemiss | Williams | Sid Smith |
| C. | Fulton | Palmer | Worner |
| HF. | Roberts | Rayson | Davis |
| F. | Swarbrick | Goninon | Trezise |
| Foll. | Renfrey | McMahon | |
| Rov. | Pianto | | |
| Res. | Reed | Baumgartner | |
Hawthorn led Geelong for three quarters through their tenacious defence, pace, and aerial supremacy. John Kennedy and Ted Fletcher led the way for the Hawks in the ruck. The outstanding feature of the game was the defence of both teams. Once again, defenders Williams and Middlemiss were difficult to pass, repelling many forward thrusts. But Hawthorn's defence, led by Philp and Simmonds, was also well in control for most of the afternoon.
Bob Davis was switched to centre half forward early in the game in a move to combat the dominance of Clive Philp. It was not until the final quarter that the Geelong forwards were able to break the shackles and move freely. Geelong's experience became a telling factor at that stage. Davis scored two timely goals: one just before three quarter time from out wide near the boundary; and the other, the match sealer, a long driving kick in the final term.
The roving and forward flashes of Peter Pianto in the last quarter were decisive factors in Geelong's 24-point win. With the final siren, win number 22 in a row was on the board but the momentum was certainly slowing.
Scores
Geelong          1.2       4.5       7.9       12.14 (86)
Hawthorn       2.3       5.3       8.6          9.8 (62)
Goals
Geelong – Goninon 5, Davis 2, Trezise 2, Pianto, Worner, Rayson
Hawthorn – Coghlan 2, Collins 2, Fletcher, O'Mahoney, Allsop, White, Marr
Best
Geelong – Williams, Middlemiss, Davis, Pianto, Renfrey,
Hawthorn – Fletcher, Philp, Simmonds, Coghlan, P. Hughes, Wilkinson
Umpire:          Beitzel            Attendance:    14 000
Reserves: Geelong 10.13 (73) defeated Hawthorn 7. 7 (49)
Around the grounds
Two other matches were played in the first half of the split round on July 11.
At the Western Oval Footscray defeated Carlton by 24 points.
At the MCG Richmond and Melbourne played a draw, scoring 11.9 (75) apiece.
At the interstate carnival in Adelaide the VFL defeated Western Australia by 57 points and then kicked 22 goals to crush Tasmania. Their next opponent, the VFA, provided stronger opposition, but were dispatched by 33 points.
In their final game of the carnival on Saturday 18th July the VFL swamped South Australia winning by 99 points in front of a crowd of over 52 000. John Coleman kicked eight goals in the match while his Essendon teammates, Bill Hutchison and Jack Clarke, were named alongside him as the best players for Victoria. The VFL were Australian National Football champions for the eighth time in succession.
After the carnival, the inaugural All Australian Team was announced based on performances during the interstate series. The VFL had seven representatives named in the team: Jack Clarke, John Coleman, Des Healey, Jack Howell, Bill Hutchison, Bob Rose and Bernie Smith.
In the second half of the split round on July 18 a further three matches were played.
At the Lake Oval Collingwood defeated South Melbourne by 38 points.
At Brunswick Street Essendon defeated Fitzroy by 35 points.
At Arden Street North Melbourne enjoyed an 85 point win over St. Kilda.
Next week: Round 14 Footscray v Geelong at Kardinia Park
Next week's featured Geelong player Peter Pianto
For the opposition: Don Ross (Footscray)
The VFL Top Four
| | | | | |
| --- | --- | --- | --- | --- |
| Geelong | 12 | 0 | 48 | 157.0% |
| Footscray | 9 | 3 | 36 | 131.1% |
| Essendon | 8 | 4 | 32 | 128.2% |
| Collingwood | 8 | 4 | 32 | 120.9% |
—————————————————————-
Leading goal kickers
| | | | |
| --- | --- | --- | --- |
| Coleman | (Ess) | – | 62 |
| Goninon | (Gee) | 5 | 51 |
| Collins | (Foot) | 7 | 31 |
| Marchesi | (NM) | 2 | 31 |
| Hickey | (Fitz) | 2 | 30 |
This week's featured Geelong player Bob Davis – 'The Geelong Flyer'
Bob Davis (jumper number 4) chose Geelong over the club that was his favourite as a boy, South Melbourne. He played his first VFL game in the opening round of 1948 alongside fellow Geelong debutants, Bernie Smith and Bruce Morrison. Davis, nicknamed "Woofa", was recruited from Golden Point (Ballarat League), although he had played for his hometown club Clunes (Clunes League) as a young teenager.
As a fast, long kicking and stylish half forward flanker, Davis was known in the press as 'The Geelong Flyer', the name of the express train that ran from Melbourne to Geelong. His services were nearly lost to the Cats in 1952. Davis accepted the playing coach job at South Adelaide (SANFL), but Geelong refused his clearance, so he returned to Kardinia Park and played on.
Bob Davis
Bob Davis played 189 games for Geelong over 11 seasons (1948-58) and kicked 141 goals. He was a dual premiership player (1951-52); a 13-time VFL representative; Geelong's best and fairest player 1957; coach in 1956 and club captain between 1955 and '58. After retiring from football Davis worked in the media for Channel Seven, before taking on the role of non-playing coach of the Cats in 1960. He took Geelong to the 1963 premiership, the highlight of his six seasons at the helm. Davis was inducted into the AFL Hall of Fame in 1996 and was named in Geelong's Team of the Century.
Post coaching, Davis resumed his media football life and became a legendary figure on Channel Seven's World of Sport and League Teams programs.
For the opposition John Kennedy Snr. (Hawthorn)
Legendary VFL/AFL figure John Kennedy Snr. played 164 games for the Hawks between 1950 and 1959. He was recruited by Hawthorn from local club East Camberwell YCW as a ruckman. He served as captain of the Hawks between 1955 and 1959 and won the club's best and fairest award on four occasions (1950, '51, '52, '54). To have won that award four times in his first five seasons with the club is testimony to the calibre of his football. Kennedy represented Victoria four times and was the VFL captain in 1957.
But it is in coaching that John Kennedy's fame rests. Kennedy first coached Hawthorn in 1957 (for one game as a fill in for the regular coach). Immediately after he retired as a player Kennedy was appointed the club's full-time coach (1960 – '63) which resulted in Hawthorn's first premiership (1961). He quickly established a culture built on supreme fitness and military-style attack that gave Hawthorn the reputation as "Kennedy's Commandos".
John Kennedy Snr.
Kennedy's VFL coaching career was interrupted by a sojourn to Stawell in the mid 1960s. A teacher, he was appointed to the Stawell Technical College in 1964 and coached the local team, the Redlegs, for the three seasons. Upon his return to Melbourne in 1967 he was reappointed coach of the Hawks, who had slid down the ladder markedly during his absence.
After Kennedy returned to the club, he was coach for a ten year period (1967- 1976) when he had further success with premierships in 1971 and 1976. Finally, he coached North Melbourne between 1985 and 1989. Kennedy coached 412 VFL/AFL games for a total of 236 wins with three premiership victories.
John Kennedy was named coach of the Hawthorn Team of the Century, is an official legend in the Australian Football Hall of Fame and the Hawthorn Hall of Fame. His contribution to football continued in the 1990's in the role of chairman of the AFL Commission (1993-97).
This week's two featured players, Bob Davis and John Kennedy, were opposing coaches ten years later in the 1963 VFL grand final.
Country football connections
How did Bob Davis' country footy connections fare that day in 1953?
His former club Golden Point 12.15 (87) defeated Maryborough 6.9 (45) in the Ballarat League. Golden Point went on to claim the 1953 premiership. Meanwhile, Clunes had a one-point victory over Bungaree in the Clunes League. Clunes were also successful in being 1953 premiers.
How did John Kennedy's future country club Stawell go in the Wimmera League that day?
Jeparit had a 14-point win over the Stawell Redlegs on July 11 1953.
In his last season in the Victorian country, Kennedy coached Stawell to the 1966 Wimmera League grand final, but the minor premiers lost to Warracknabeal.
Meanwhile …
The Third test at Old Trafford was marred by rain and resulted in another draw. Middle order batsman Jim de Courcy made his test debut for Australia. Lindsay Hassett won the toss and elected to bat. Again, Neil Harvey was the saviour following the early dismissals of Morris, Hassett and Miller. The left hander scored his third successive century (122) on the tour. He was well supported by Graeme Hole who contributed 66 to the Australian first innings score of 318. Debutant Jim de Courcy made a promising 41. England replied with 276 and after long interruptions due to rain the game headed towards a tame draw. Batting a second time, Australia was all at sea against good spin bowling and lost 8/35, giving England a boost heading into the Fourth Test at Leeds.
To read about the earlier games in Geelong's run, click HERE.
Peter also wrote about St. Kilda's premiership season in his 1966 and All That series. You can read that HERE.
The Tigers (Covid) Almanac 2020 will be published in 2021. It will have all the usual features – a game by game account of the Tigers season – and will also include some of the best Almanac writing from the Covid winter.  Pre-order HERE.
To return to our Footy Almanac home page click HERE.
Our writers are independent contributors. The opinions expressed in their articles are their own. They are not the views, nor do they reflect the views, of Malarkey Publications.
Do you enjoy the Almanac concept?
And want to ensure it continues in its current form, and better? To help things keep ticking over please consider making your own contribution.
Become an Almanac (annual) member – CLICK HERE.
One-off financial contribution – CLICK HERE.
Regular financial contribution (monthly EFT) – CLICK HERE.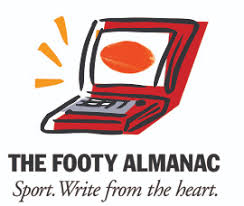 is a lifetime Geelong supporter. Hailing from the Riverina, he is now entrenched on the NSW South Coast. His passion for footy was ignited by attending Ovens and Murray League matches in the 1960's with his father. After years of watching, playing and coaching, now it is time for some serious writing about his favourite subjects… footy, especially country footy, and cricket.