Geelong's Record Run – Round 1, 1953: Geelong v Hawthorn – a new season begins.
Geelong's Record Run
(14/26)
A new season begins
Geelong v Hawthorn
Saturday 18 April 1953
Kardinia Park
Featuring Ivan Baumgartner
Age cartoonist Sam Wells portrayed the start of the 1953 season as a dam –busting moment with the twelve VFL teams flooding out on a new adventure. Would it be the Cats to lead the way again? He saw the game at Kardinia Park, a graveyard for visiting teams, as a tough assignment for the Hawks.
The Age 17/4/53
Geelong selectors made several changes to the side that played in the '52 grand final. Leo Turner's selection on the reserves bench was a surprise. Country player Les Borrack was named in the starting eighteen, however the gun recruit's selection was conditional on receiving a clearance from Redan (Ballarat League). Harry Herbert was named in place of the injured Jim Norman. Meanwhile, Noel Rayson and Ron Hovey were still on the injured list. Also missing from 1952 were Tom Morrow (retired) and Jim Tuckwell (to Wagga).
Hawthorn wasted no time in selecting rover Kevin ('Skeeter') Coghlan who transferred from Collingwood. The other inclusions for the Hawks were Graham Peck (the older brother of John Peck, who would start with the Hawks in 1954), Peter Charleston (back from overseas) and debutante Alf Chown.
The teams
Geelong
Backs:                B. Smith              Morrison        Sharp
Half backs:        Middlemiss        Hyde               Williams
Centre:           Worner                 Palmer            Fulton
Half forwards:        Borrack         Flanagan        Davis
Forwards:        Herbert           Goninon         Pianto
Followers:     McMaster       Renfrey
Rover:    Trezise
Reserves:     Turner            S. Smith
Emergency:                        I. Baumgartner
Ivan Baumgartner* replaced Les Borrack in Geelong's side after the highly prized recruit was refused a clearance by Redan. Leo Turner came into the starting eighteen.
Hawthorn
Backs:         McDonald Crane              Fletcher
Half-backs:      O'Mahoney Philp               M. Considine
Centres:      Wilkinson Charleston     Pearson
Half forwards:      O' Brien Collins             G. Peck
Forwards:      Simmonds Cash                Marr
Followers.:    Kennedy         Edwards
Rover:     Coghlan
Reserves.     from – Allsop, Chown, B. Considine
Victorian Governor Sir Dallas Brooks was scheduled to unfurl Geelong's 1952 premiership pennant before the match, but due to other official engagements the ceremony was postponed until May 30, when Geelong played South Melbourne.
Despite a slow start, Geelong kicked-off their 1953 campaign with a solid win over Hawthorn in drizzling rain and greasy conditions at Kardinia Park. The Hawks' tenacity and bustling tactics threw the Cats temporarily off balance but lacking experience and polish they failed to consolidate on their efforts.
Just like the '52 grand final, it was the "Goninon – Trezise show" up forward for the Cats with the two classy finishers kicking a combined eight of Geelong's 12 goals. The only multiple goal scorer for the Hawks was Pat Cash Snr (father of the 1987 Wimbledon tennis champion of the same name).
Speedy play around the flanks gave the Cats an advantage over their more cumbersome and less certain Hawthorn opponents. Fulton and Worner dominated on the wings for Geelong and kept driving the wet ball forward. John Kennedy worked tirelessly in the ruck all afternoon and combined well with new Hawthorn rover Kevin Coghlan. It was a familiar story, a comfortable win for the Cats, set up in a burst of thrilling football after the shackles had been broken.
Scores
Geelong          3.5       7.8       10.12  12.15 (87)
Hawthorn       2.0       4.2       4.5       5.8 (38)
Goal kickers: Geelong – Trezise 4, Goninon 4, McMaster, Pianto, Davis, Turner
Hawthorn – Cash 2, Edwards, Coghlan, Marr
Best: Geelong – Trezise, Williams, Worner, Davis, B. Smith, McMaster
Hawthorn – Kennedy, Crane, Coghlan, Philp, Charleston, Collins
Umpire:         McMurray                  Attendance: 19 877
Reserves:      Geelong 12.21 (93) defeated Hawthorn 10.9 (69)
Around the grounds
At Princes Park the Bulldogs upset the Blues with a five point win.
At Victoria Park the Magpies were too strong for the Bloods, winning by 41 points.
At Windy Hill the Bombers were more accurate than the Lions and won by 23 points.
At Punt Road the Tigers got home by 6 points in a close one against the fast-finishing Demons.
At the Junction Oval the Kangaroos produced a strong second-half to defeat the Saints by 48 points.
Leading goal kickers
John Coleman            (Ess)   10
Bill Twomey               (Coll)   9
Mick Sibun                 (SM)    4
George Goninon        (Gee)   4
Neil Trezise                (Gee)   4
Alan Aylett                 (NM)   4
John Coleman had his kicking boots on again to start the season. At one stage he had eight goals from eight attempts and finished with 10.
The League Ladder
| | | | |
| --- | --- | --- | --- |
|   | M | P | % |
| Geelong | 1 | 4 | 229.0 |
| North Melbourne | 1 | 4 | 184.1 |
| Collingwood | 1 | 4 | 153.2 |
| Essendon | 1 | 4 | 126.1 |
| Richmond | 1 | 4 | 108.9 |
| Footscray | 1 | 4 | 108.3 |
| Carlton | 1 | – | 92.3 |
| Melbourne | 1 | – | 91.8 |
| Fitzroy | 1 | – | 79.3 |
| South Melbourne | 1 | – | 65.3 |
| St. Kilda | 1 | – | 54.3 |
| Hawthorn | 1 | – | 43.7 |
Next week:

Footscray v Geelong at the Western Oval, two weeks later, on 2 May 1953 (there were no VFL matches on Anzac Day until 1960).
Next week's featured Geelong players: John Hyde and Neil Trezise
For the opposition: Herb Henderson (Footscray)
This week's featured Geelong player: Ivan Baumgartner
Ivan Baumgartner (jumper numbers 13,22) joined Geelong in 1953 and played 27 games over three seasons for the club. He featured in five of the Cats' record run of undefeated games. Originally from Wesley College, Baumgartner was a student at the Gordon Institute of Technology in Geelong at the time. He was residentially tied to St. Kilda during his three years of studies. In 1955, due to his employment in Dandenong, he sought a transfer to Melbourne midway through the year. That clearance was not initially forthcoming but Baumgartner produced a letter signed by Geelong's secretary (Ivo Gibson) stating that he was promised a transfer to another club when his studies were completed. Geelong relented and honoured the promise allowing Baumgartner to play with Melbourne. He played five games for the Demons before being cleared to St. Kilda in 1956.
In 1955 Baumgartner won the Murie Cup, awarded to the runner-up best and fairest player in the VFL Reserves competition. That was quite an achievement given he played eight matches in the seniors for Geelong and Melbourne that season.
Baumgartner, a fearless and hard player, was used in a variety of positions by Geelong. He was once described in the press as "Ivan the Battler", credited for not giving up despite being unable to hold a permanent place in the strong Geelong team.
For the opposition: Alf Chown
Hawthorn's Alf Chown made his VFL debut in the same match as Geelong's Ivan Baumgartner; round one 1953. The Hawks recruited Chown in 1952 directly from St. Patrick's College, Sale. An excellent junior athlete, Chown played as a centreman for the college team. He was injured in one of Hawthorn's practice games in 1952 and had to wait a year before making his senior VFL debut. Chown played as a centreman and half forward flanker in his 12 games with the Hawks. Although on Hawthorn's list, he trained with Geelong mid-week where he impressed Reg Hickey.
His 1953 season ended when he broke his leg in a mid-week teachers college game. The injury kept him out of football in 1954 and despite training with the Hawks again in 1955 he was overlooked in selection.
Country football connections
New VFL players, recruited from the country and interstate, who debuted (or were selected*) in Round 1 1953 were:
John James from St. Patricks College Ballarat and Noel ('Nobby') O'Brien* from Echuca (Carlton). O'Brien was refused a clearance by Echuca on the condition that if he stayed with the Murray Bombers for 1953 he would be guaranteed a clearance to Carlton in 1954. He remained and booted a club record of 13 goals against Kyneton in the first round.
Bill Green from Heyfield, Ron Branton and Kevin Coppock from Maryborough (Richmond)
Dale Anderson from Burnie and Peter Maquis from Devonport (Melbourne)
Jack Harrington from Colac (Essendon)
Brian Gleeson from Berrigan (via St. Patricks College Ballarat) and Bill Linger from Launceston City (St. Kilda)
Dave Little from Korrumburra (Collingwood)
That was not a bad crop of country recruits: including two future Brownlow medallists – John James (1961) and Brian Gleeson (1957), who played in the same school football team; plus Ron Branton, who became a Richmond Hall of Fame member.
Many country leagues commenced their 1953 seasons that Saturday. In the Murray League, Brian Gleeson's Berrigan boys went down to Tocumwal. Jack Harrington's Colac kept up their 1952 form in defeating Port Fairy, while Dave Little's former club Korrumburra had a good win over Traralgon in the Central Gippsland League. Alf Chown's St. Patrick's College team enjoyed a big win in the Sale District League.
Meanwhile …
On their way to England, the Australian cricket team had a stopover in Ceylon where they played a one innings match at Colombo on 30th March. The match was drawn with the Australian XI making 8/209 (dec.) off 39 overs while the Ceylon XI batted well to compile 4/149 in 38 overs. As the scores suggest, it was far from a picnic for the Australian XI bowlers.
England and Scotland played a 2 all draw in the international soccer match at Wembley. The Australian cricketers attended the match.
Australia's Ashes tour of England in 1953 commenced with a one day warm-up match against East Molesey followed by a tour match against Worcestershire. See next week's episode for the match scores.
In Mexico City, the International Olympic Committee confirmed Melbourne as the site for the 1956 Olympic Games. The IOC accepted Melbourne's plan to increase the capacity of the MCG for use as the main stadium. This would involve the construction of a new stand, the Northern (or Olympic) Stand, which would hold over 43 000 spectators. Also planned were a new swimming pool and a new velodrome. The Commonwealth Government agreed to chip in £2 million for the construction of an Olympic Village to house 6 000 competitors and officials. One tricky question remained: what to do about the equestrian events given Australia's strict quarantine laws?
While the footballers battled in the drizzle at Kardinia Park, the annual Head of the River was held on the Barwon River in Geelong. In the final it was Geelong Grammar 1st, Wesley College 2nd, Geelong College 3rd.
To read about the earlier games in Geelong's run, click HERE.
Peter also wrote about St. Kilda's premiership season in his 1966 and All That series. You can read that HERE.
The Tigers (Covid) Almanac 2020 will be published in 2021. It will have all the usual features – a game by game account of the Tigers season – and will also include some of the best Almanac writing from the Covid winter.  Pre-order HERE
To return to our Footy Almanac home page click HERE.
Our writers are independent contributors. The opinions expressed in their articles are their own. They are not the views, nor do they reflect the views, of Malarkey Publications.
Do you enjoy the Almanac concept?
And want to ensure it continues in its current form, and better? To help things keep ticking over please consider making your own contribution.
Become an Almanac (annual) member – CLICK HERE.
One-off financial contribution – CLICK HERE.
Regular financial contribution (monthly EFT) – CLICK HERE.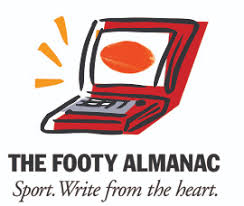 is a lifetime Geelong supporter. Hailing from the Riverina, he is now entrenched on the NSW South Coast. His passion for footy was ignited by attending Ovens and Murray League matches in the 1960's with his father. After years of watching, playing and coaching, now it is time for some serious writing about his favourite subjects… footy, especially country footy, and cricket.