Geelong's Record Run – Second Semi Final, 1952: Geelong v Collingwood – Cats through to Grand Final
 (12/26)
Featuring Cyril ('Bill') McMaster and Bernie Smith
Second semi-final
Geelong v Collingwood
Saturday 13th September 1952
MCG
The First semi-final: A rugged game of thrills and spills
The First semi final between Fitzroy v Carlton was played on Saturday 6th September. In a game full of vigour, both teams pulled out all stops to earn a place in the preliminary final. With scores deadlocked late in the final quarter, Fitzroy showed calm while Carlton lacked composure. The result was a one point win to the Maroons over the inaccurate Blues after Alan Ruthven kicked a match-winning point in the final minute of the game.
Final scores: Fitzroy 10.9 (69) defeated Carlton 8.20(68).  Best players for Fitzroy were Ruthven and Bill Stephen while Carlton was best served by Vin English and Laurie Kerr.
In the Reserves, Essendon 14. 8 (92) defeated Richmond 7.13 (55)
The Second semi-final
In its preview of the second semi-final, the Football Record (13/9/52) noted, … "Geelong's path ahead appears a rosy one indeed. But, to sound a note of warning, it could be a path strewn with thorns." What were those thorns?
Perhaps one was the possibility of Collingwood producing its best in a big game on the MCG. Another potential snag was revenge for the 1951 semi-final and whether the Woodsmen could make true their promise not to be hopelessly outclassed again.
Geelong had great form, experience and confidence. Collingwood was a youthful side, but perhaps a year or two away from a flag. A poll by The Herald on the eve of the match pointed heavily towards the Cats. All eleven VFL players polled favoured the minor premiers. Carlton full forward Jack Howell went a step further and predicted a Geelong premiership.
Geelong made two changes to its round 19 team, recalling Bernie Smith after seven weeks on the sidelines with an ankle injury. Making room in the side for Smith, Geelong selectors moved Doug Palmer from the centre to the reserves bench and shifted Ron Hovey into the pivot. Collingwood included 18 year old Brian Turner at centre half forward and Col Davey in the second ruck. Davey's selection would allow Neil Mann to return to centre half back. 'Moccha' Dunstan was out injured and Bill Tebble was named as 19th man.
The match-ups
In fine and sunny conditions at the MCG, Geelong started the game somewhat hesitantly, as if expecting Collingwood to be a threat. Their nervous start in the first quarter was reflected on the scoreboard with two goals six. Once they settled it was full throttle football from the Cats. In the second quarter the Geelong players seemed to sense that Collingwood had already given as good as they would be able to deliver, and from then onwards the premiership favourites were unstoppable.
Geelong's captain Fred Flanagan led the way at centre half forward making himself the focal point of every attack. As the team unveiled its fast, direct and highly skilled brand of football the scoreboard soon told the story of Geelong's dominance. In the third quarter the Cats tore the game open, piling on seven goals to two and the game was effectively over. Collingwood tried counter moves, reorganising its forward line, but all to no avail. Even the Magpies' masterful rovers Lou Richards and Bob Rose could not inspire a comeback.
While Collingwood relied on long and high kicks into its forward half, Geelong used precision passing to advantage. The cohesive Geelong defence was able to pick off most of Collingwood's entries into the forward line and return the ball with dash and purpose. It was easy pickings for Geelong's backmen. John Hyde, Bruce Morrison and Geoff Williams in particular, had a field day with Collingwood's ineffective delivery.
In the ruck and in the air, Bill McMaster took complete control after half time with clever taps to his small men and strong marking. When resting forward he kicked four goals, while the two Geelong rovers Trezise and Pianto contributed another four. McMaster was the galvanising force in Geelong's brilliant third quarter blitz.
Observers were left in no doubt of Geelong's strong and convincing claim on the 1952 flag. Few believed Collingwood had the capacity to regroup and turn the tables if they met Geelong in the grand final. The estimated 20 000 Geelong supporters at the ground would have been delighted with their team's performance and more confident of the prospect of back-to-back premierships.
Scores
Geelong                            2.6         5.9         12.10                 14.16 (100)
Collingwood                  1.4         3.5         5.6                        6.10 (46)
Goals: Geelong – McMaster 4, Trezise 3, Goninon 2, Norman 2, Flanagan, Pianto, Turner
Collingwood – B. Twomey 4, L. Richards, P. Twomey
Best: Geelong – McMaster, Renfrey, Williams, B. Smith, Flanagan, Trezise, Morrison, Hyde
Collingwood – M. Twomey, Healey, Tuck, P. Twomey, M. Twomey, Finck
Umpire:             McMurray                       Attendance:    77 117
Reserves:         Collingwood 8.11 (59) defeated Carlton 7.14 (56)
Around the states and territories
In Canberra (at Manuka Oval) Ainslie defeated Queanbeyan-Acton in the ACT grand final by 14 points.
In Sydney North Shore defeated Western Suburbs in the grand final by 8 points.
In Brisbane Wests defeated Windsor in the preliminary final by 44 points.
In Perth: West Perth defeated Swan Districts by 24 points; Claremont defeated Perth by 13 points; East Fremantle defeated Subiaco by 73 points; and South Fremantle* defeated East Perth by 52 points in the last home and away round of the WAFL season. (* minor premiers)
In Adelaide Norwood defeated West Torrens by 11 points in the first semi-final of the SANFL.
On the Apple Isle Hobart defeated New Town by 35 points in the second semi-final of the Tasmanian Football League.
This week's featured Geelong players: Cyril ('Bill') McMaster from Lake Bolac and Bernie Smith from Adelaide
Cyril, invariably known as 'Bill' McMaster (jumper number 7) played his early football with St. Joseph's College in Geelong.  After graduating from school, he returned home to the Wimmera to play with Lake Bolac (Mininera and District Football Association) before playing with Ararat (Wimmera League) in 1950. In 1951 McMaster joined Geelong as a potential successor to full forward Lindsay White. Immediately he shone, kicking five games on debut in round one. McMaster made a 240 mile (380 km) return trip from his farm at Lake Bolac every Thursday to train with his new club and then repeated the journey each Saturday to play. At the end of the 1952 season he was intent on returning to the family sheep and cropping farm, which presented Geelong officials with the difficult task of persuading him to continue his football at Kardinia Park. Much to Geelong's delight, McMaster did agree to continue at Kardinia Park.
The tall and agile McMaster was used as a follower and a forward during his career at Geelong. McMaster played in Geelong's back-to-back premierships in 1951-52. He suffered a heavy knock in the '52 grand final, which put him in hospital with concussion and kidney damage. Bill McMaster's 61 game career with the Cats was curtailed by the serious ankle injury he sustained playing at Broken Hill in June 1954. While he played in the second semi-final that year, his ankle injury forced his early retirement from league football. He was a member of the Geelong team in 22 of their record 26 undefeated games, being among the best on 12 occasions. He returned to the Western District where he captain coached Mortlake (Hampden League) from 1957 until 1963.  Coaching the victorious Hampden League in the 1966 VCFL Country Championships against the Ovens and Murray League was another feather in Bill McMaster's cap.
But that was not the end of the football road for Bill McMaster. He returned to Geelong as coach in 1971-72 and followed that with a long stint as a recruiting guru for the Cats (1973-1994). McMaster's sheep farming background at Lake Bolac gave him automatic entry into the 'Victorian Wool Team' alongside his Geelong contemporaries Fred Flanagan, John Hyde, Russell Renfrey and coach Reg Hickey (plus Russell Middlemiss who should not be missing from that squad).
Bernie Smith (jumper number 11) is one of only two Geelong players to have won the trilogy: a Brownlow Medal; a premiership; and nomination in the club's Team of the Century. 'Carji' Greeves is the other player. Smith is the only Cat to have the fourth accolade in addition – a place in the VFL/AFL Team of the Century.
Smith was recruited by Geelong from SANFL club West Adelaide in 1948 and initially played as a centreman. Coach Reg Hickey tried Smith in the back pocket position in 1951 where he thrived. His pace, coolness and excellent judgement were the keys to his success in the position. Smith's understanding with fullback Bruce Morrison was uncanny, making it difficult for opposition teams to score while also initiating attacking moves. He won the Brownlow in 1951, Geelong's best and fairest and was named among the best in Geelong's premiership win that season.
The popular clubman Smith was also a key figure in Geelong's 1952 premiership and played in 16 of its record 26 undefeated games. He captained the club for part of 1950 and again in 1954.
After 183 games for the Cats over 11 seasons, and four games for Victoria he retired from VFL football.
Country football connections
For the opposition: Frank Tuck (Collingwood)
Frank Tuck came to Victoria Park from Murray League club Strathmerton in 1950 as an 18 year-old forward. He soon slotted into Collingwood's famed half backline of Lucas – Tuck – Kingston. Tuck was an exceptionally strong straight-ahead type of player who was renowned for his aggression. That trait cost him a place in the Magpies 1953 premiership team after receiving a four week suspension for hitting Footscray's Jack Collins. The unlucky Tuck was to miss another premiership with Collingwood, on that occasion due to injury. He failed a fitness test on the eve of the 1958 grand final and later described it as his biggest disappointment in football. Tuck captained Collingwood in the two seasons prior to his retirement in 1959 and played 131 games for the club.
Frank Tuck then captain coached Corowa in the Ovens and Murray League for five years and was a regular member of the O&M's interleague teams. He quickly led Corowa out of the wilderness, reaching the finals in 1961. Corowa made the preliminary final in 1962 and the grand final in 1963, but the Spiders fell to Benalla that year. After coaching Corowa, Tuck moved to Birchip but returned to Corowa later in life.
Fitzroy wingman Vin Williams, from Castlemaine, played his second game of league football in the 1952 first semi final against Carlton. Eight seasons later, after a 93 game career with the Maroons, he became the playing coach at Benalla (Ovens and Murray League) where he led the Demons to the 1962 and 1963 premierships.
Bill McMaster's original club Lake Bolac (Mininera League) were defeated in the grand final by Tatyoon, while the club Geelong recruited him from, Ararat (Wimmera League), did not play in the finals.
Frank Tuck's home town club Strathmerton (Murray League) did not reach the finals in 1952, while his future club Corowa (Ovens and Murray League) took out the 'wooden spoon'.
That weekend in 1952 North Melbourne and Richmond headed north of the Murray to play matches against combined local teams. North Melbourne, inspired by Jock Spencer's 18 goals, easily defeated a combined Wagga team. Meanwhile at Corowa, Richmond defeated an Ovens and Murray combination by two goals.
Meanwhile …
Signs of a peace offer in the Korean War from Russia and its far eastern allies began to emerge in September 1952. It appeared to be a tactic by Russia to take the political initiative and to sidestep any UN action.
Britain was on the verge of commencing its first atomic bomb tests at the Monte Bello Islands site in the Indian Ocean.
Earlier in the 1952 season, as part of the promotion of the Burt Lancaster movie "Ten Tall Men", the management of the State Theatre measured the height of the ten tallest VFL players. Essendon's Geoff Leek came in as tallest, with Geelong's Bill McMaster and George Swarbrick among the ten tallest.
At His Majesty's Theatre, Melbourne, Rogers' and Hammerstein's 'South Pacific' premiered on 13th September 1952.
To read about the earlier games in Geelong's run, click HERE.
Peter also wrote about St. Kilda's premiership season in his 1966 and All That series. You can read that HERE.
The Tigers (Covid) Almanac 2020 will be published in 2021. It will have all the usual features – a game by game account of the Tigers season – and will also include some of the best Almanac writing from the Covid winter.  Pre-order HERE
To return to our Footy Almanac home page click HERE.
Our writers are independent contributors. The opinions expressed in their articles are their own. They are not the views, nor do they reflect the views, of Malarkey Publications.
Do you enjoy the Almanac concept?
And want to ensure it continues in its current form, and better? To help things keep ticking over please consider making your own contribution.
Become an Almanac (annual) member – CLICK HERE.
One-off financial contribution – CLICK HERE.
Regular financial contribution (monthly EFT) – CLICK HERE.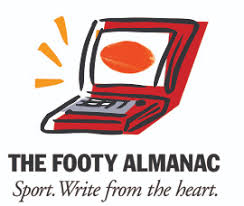 is a lifetime Geelong supporter. Hailing from the Riverina, he is now entrenched on the NSW South Coast. His passion for footy was ignited by attending Ovens and Murray League matches in the 1960's with his father. After years of watching, playing and coaching, now it is time for some serious writing about his favourite subjects… footy, especially country footy, and cricket.