Finals Week 3 – Brisbane v Geelong: Prelude to a Jig
There's been plenty of talk about dancing over the last few weeks. Too much for my liking. First the AFL cause a storm by goading professional dancers into performing on Grand Final day pro bono. Ungrateful. I have an uncle that would happily dance there (or anywhere) for free and he doesn't even need music.
Since then I have encountered innumerable references to that special One Day in October as 'The Big Dance'. I've never liked it. Not least of all because it fails to capture the brutal physicality of the occasion.
Also, it's probably as much about my disastrous relationship with that ritual.
Laura Viota was my first crush long before I knew what a crush was. An Argentinian beauty with a distinctive facial scar. Think Ernst Blofeld only prettier and brunette.
She would ask to borrow my pencils in class and I would hand them to her obligingly, never once daring to make eye contact.
It was a school dance where I got my one and only shot at having her see me as something more than just a pencil caddy.
It was a Grade 6 barn dance and we rotated partners after every second "Heel and Toe!"
She was at least the seventh girl along. Ample time to think of something charming and witty to say to her:
"Barn Dance? Hey, does anybody in Broadmeadows even own a barn?"
Or
"I've got a new shade of purple I'd be keen for you to try." Wink.
Anything really. Instead I opened my mouth, but as her warm olive palms touched mine all I submitted was a glassy-eyed stare and the high-pitched squeal of a startled hamster. I just leered at her, drooling slightly as she do-si-do'd her way out of my life for good.
High School meant Blue Light Discos, with me slouched off to the side in a hyper colour t-shirt tucked deep into my most respectable pair of tracksuit pants. With a focused 80s pout, trying desperately to do my best Howard Jones and somehow looking more like Allan Jones.
Unsurprisingly, there were no invitations to dance. No sir, no dancing for me. So any association to it being a dance is unacceptable.
'Sell some candy' is another one but best not get me started on that.
It was a nervous wait for ticketing confirmation this week.
9am login for the Prime Members (that's us). Diligently, I'm on at 8:50am and there are already approximately 2000 ahead of me in the virtual queue. I want to be frustrated but it's hard to get impatient when you're lying on your couch in underpants.
I'm reminded of Brisbane's first foray, as Lions, into finals football at The Gabba (1999) where I physically lined up outdoors to get tickets. Granted I also did that in my underpants but I had a sensible hat on too.
It's a nervous wait online. Ding! An E-mail about saving money on my power bill. Not interested (Control – Delete). Ding! No, I am not presently in the market for a Russian Bride thank you very much (Right Click – Archive). We're in! It'll be the cheap seats, but we're going to the Preliminary Final.
The strongly worded Ts & Cs and ground officials on bullhorns encourage the wearing of masks. We oblige but why am I the only one dressed like Zorro? Covid numbers have been great (virtually non-existent) for months now in Queensland. It's just as well. Virtually nobody is heeding those precautions. Given the way we are herded in, they might as well have licked my face on the way in.
I'm standing behind Clark Keating in line. No VIP entry for premiership winning ruckman apparently.
The facilities have had a bit of a spruce. There's masking tape around the freshly painted entrances and the new urinal cakes are in bloom.
$75 gets you the highest point in the stadium. It's us, two sherpas and a yak but at least we're here.
Gardiner doesn't run out for the Lions. That hurts. He would have gone to Dangerfield in the forward 50 match up.
Mel is trapped next to a young bloke who keeps asking her the rules. I suspect he may be an umpire. Turns out he's from Spain and this is his first game of Aussie Rules. Listening to Mel explain the games nuances makes me proud. She's a fine student.
Lester goes to Dangerfield. That makes me nervous. Dangerfield is lightning. Lester makes evolution look quick.
The first half is frenetic. Finals frenetic. Danger nearly takes a skyscraper. The Cats are quicker, so we need to be cleaner.
It's five points at the main break and that feels generous.
Geelong continue to spray them in the third. We must take advantage.
The Little Master squeezes one through a gap nobody knew existed and that's the beginning of the end. The crowd erupt as the big screen replays Dangerfield's handpass. I say handpass but let's just say it had Bocce lovers nodding in appreciation. This new rule where Brownlow medalists only need the one hand must go! Dusty last year from the other end and now this.
Hipwood has a chance to erase that damage but does what he's done all year from directly in front. I never saw Tony Ongarello play but what I've read suggests he's remembered for all the wrong reasons. A trivia question. I love this young bloke. He can do it all but I'm starting to feel this flaw in his game could define him.
Something I never noticed before, Tom Hawkins is a genuinely good ruckman. He could have easily made a career out of that post.
The weight of clearances is starting to win out. Neale tries his heart out but it's not enough. Geelong have been sloppy with their set shots also, so I feel the scoreline flatters us a little.
We lacked poise when it mattered. Geelong ooze finals experience. We have next to none comparatively. It showed.
We will learn from this. We must. One must master the art of crawling before aspiring to walk. I don't know when I started crawling. I can't remember if it was my first or second year of college. I just remember being late for a lot of classes. Anyway, the point is I have to believe that tonight was an important step in our philosophy of "continuous improvement".
We are all shunted out the gates as one. Trampling all over the suggested protocols as we go. In the end, however, the mask did prove worthwhile. I might have said some things to a few ebullient Cats fans outside the ground that I'm not proud of but good luck picking me out of a Police line-up.
I'm a proud boy. After Round 1, I wasn't convinced we'd see any more footy in 2020 and here we are at a Preliminary Final.
One more year in the tracky dacks for us I'm afraid. Perhaps we'll get the invitation to dance next year.
BRISBANE    2.0    4.3    5.5    6.6 (42)
GEELONG     2.5    4.8    7.11    11.16 (82)
GOALS
Brisbane: Cameron 2, Neale 2, Hipwood, Rayner
Geelong: Rohan 3, Ablett 2, Hawkins 2, Miers, Tuohy, Parfitt, Henry
BEST
Brisbane: Neale, Rich, Lyons, Lester, Zorko
Geelong: Duncan, Stewart, Dangerfield, Ablett, Hawkins, Rohan
INJURIES
Brisbane: Darcy Gardiner (knee) replaced in selected side by Jack Payne, Birchall (hamstring)
Geelong: Nil
For more preliminary finals stories, click HERE
To return to our Footy Almanac home page click HERE
Our writers are independent contributors. The opinions expressed in their articles are their own. They are not the views, nor do they reflect the views, of Malarkey Publications.
Do you enjoy the Almanac concept?
And want to ensure it continues in its current form, and better? To help things keep ticking over please consider making your own contribution.
Become an Almanac (annual) member – CLICK HERE.
One-off financial contribution – CLICK HERE.
Regular financial contribution (monthly EFT) – CLICK HERE.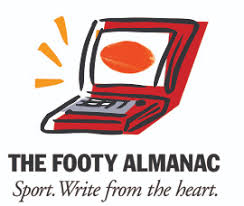 Born in Melbourne, a third generation Fitzroy supporter, in 1972 before emigrating to Tasmania during The Great Broccoli Famine of 86. Leaving my island lodgings, largely at the request of locals, to settle once more on the mainland in 1997. These days living out a peaceful existance on the outskirts of Brisbane, where I spend most of my time serving as a fashion warning to others.