Finals Week 2 – Hawthorn v Melbourne: My emotion overwriting analyses
Hawthorn versus Melbourne
Friday, September 14, 2018, 7:50 pm
Melbourne Cricket Ground
It's been raining this week in Kyoto and I have to cancel my own drills sadly.
My feelings are downhill this week, but I found I would have time to watch the last half of the game. Having finished working just after 8 pm, I went straight  to a Starbucks cafe where I was able to access free wifi.
Before I left work, I had checked the score and it was a low scoring game and Demons led by 23 points (at half time).
I was not happy.
As I have said here on the Footy Almanac, I dislike Melbourne Football Club. They didn't play properly against St Kilda in 2009 in order to get an early draft pick.
Sorry Dees fans, but they were a pissed footy club. I can't stand such behaviour.
I don't care if their early draft pick improve their on field performances or not. Also having them not played finals for 12 years doesn't matter. I think they were against integrity.
St Kilda should have played finals earlier than them.
As my footy mate Brian Lake has played at Hawthorn for three seasons, I wanted Hawks to win.
Being unable to access Watch AFL on my Tablet was really annoying and deepened my negative emotion. I dislike Android.
Then all I saw was Demons dominating for a while.
Their ball uses (kicking and handpassing) were good. Unfortunately they were better than us, Saints.
Paul Roos is a great coaching legend. He rebuilt that struggling club by implementing trusts with great relationships and making all feeling valued. Then Simon Goodwin was taught coaching skills by the former senior coach.
Players must have gained confidence by former and current head coaches.
Hawthorn demonstrated experiences with good ball uses too. Isaac Smith and Gunston were good goal kickers. But Demons were better.
Ben McEvoy demonstrated good performances not only in the centre but also at forward pocket. I wish he could still be a Saint. None of Savage, Dunstan or Hickey can perform as good as McEvoy.
My life improved, but is much far behind to where either club was. Such realising prevented me from analysing the game and taking players notes.
I was no longer able to see Demons being better than my Saints, so switched off at the half way at last quarter.
It is good to see underdogs winning, but Dees are not included in my view. A  club that behaved as they did, should never have a fairytale story like  the Bulldogs had in 2016. At least not for another 10 years.
I hope the Eagles win next week in Perth and can take some players points of views.
HAWTHORN 3.1 3.7 6.9 10.11 (71)
MELBOURNE 3.1 6.2 12.5 16.8 (104)
GOALS
Hawthorn: Gunston 3, Schoenmakers 2, Roughead 2, Worpel, Puopolo, Smith
Melbourne: T. McDonald 4, Weideman 2, Brayshaw 2, Melksham 2, Spargo 2, Petracca, Gawn, Neal-Bullen, Hannan
BEST
Hawthorn: Gunston, Mirra, Howe, Shiels, Mitchell, Henderson
Melbourne: Viney, T.McDonald, Petracca, Jetta, Hibberd, Oliver
Umpires: Rosebury, Stevic, Nicholls
Official crowd: 90,152
Do you love the Almanac concept?
And want to ensure it continues in its current form, and better? To help keep things ticking over please consider making your own contribution.
One off financial contribution – CLICK HERE
Regular financial contribution (monthly EFT) – CLICK HERE
Become an Almanac (annual) member – CLICK HERE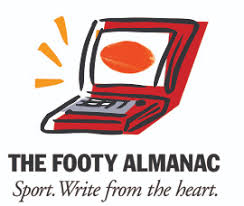 Love, passion and pride are seen on the footy that is the biggest part of my life. 1. St Kilda Club member: I am a passionate and crazy Sainter. Just hope we will win the second flag soon, especially after Dogs and Tigers having ended long premiership draughts. 2. The Osaka Dingoes Player and Public Relations Officer: Player number 44 that I chose to honour Stephen Milne with my wish being like a small forward like him. Lenny Hayes' hardworking attitudes are adopted on my trainings and practices. Nick Riewoldt's great plays are in my player audiobook too. 3. Writing: Here on the Almanac and also on the World Footy News. My skills utilise on great footy websites.