Grand Final – Dreams of 1967, Flashbacks of 1992
MCG, Saturday 30th September, 1989.
Deep in the final quarter of the last grand final to be played under the VFL banner and a contest that will most likely never be equalled.
There's a brief pause in play on Geelong's right half-forward flank and, seated alongside Peter 'Smooth' Booth in the ABC/3LO commentary box not too far from a seemingly incontinent Stan Alves, is Tim Lane. Lane seizes the opportunity while the umpire gathers the ball for a throw-in to reflect on the last time the Cats contested for the flag and how the legendary status of that last Saturday in September could well be met by what's taking place before his own eyes:
'The Cats last came to the MCG for a grand final 22 years ago and that Richmond-Geelong game is still remembered as an epic but perhaps this one will rival it. As at the throw-in it comes to Geelong's attacking side. Handpass gives Bruns a chance, 40 metres out. Centring kick for Brownless. Sets himself. ABLETT!'
(Ok, maybe that was a tad self-indulgent including the play by play as it doesn't fit the context but Lane gave a superb call that day.)
That's about as much credit as any senior commentator has given in recent memory to a first-rate decider that had the bad fortune of being sandwiched between two of the more celebrated grand finals of that era: 1966 and 1970. Both are thoroughly deserving of their place in sporting history for their own reasons. However, 1967 is a contest that deserves its own accolades. Both Richmond and Geelong people know this. The Coodabeen Champions featured highlights when they hosted the infamous 1986 Footy Marathon. The long kicking and direct style of Richmond inspired by Tom Hafey's no-nonsense game plan up against the skill and pace of Geelong who by that point in the '60s were carrying on the legacy left by Bob Davis with another star of the Cats' back-to-back era in Peter Pianto at the helm. This pairing made for some sparkling football. Free, fast and open footy with precious little concern given to negating the opposition. Blessed relief following the nigh on unwatchable pressure game of the Saints' only triumph in '66 or the blustery sideways winds blowing across the MCG on grand final day 1968 which blighted any possibility that the clash between Essendon and Carlton would be one for the aesthetes.
Understandably, the Tiger army celebrates the first of the Hafey flags more so than their opponents. There remains a chorus of Geelong fans who continue to bemoan the mark Richmond's Fred Swift was awarded on the goal line late in the final quarter when the Cats looked to be in the ascendancy. To be fair, that's not unique given the tendency among supporters of any club or code to react to loss by denying it ever happened or to lay blame at the feet of the victors or umpires or both, with precious little thought given to the errors made by the vanquished. This is further exacerbated when the margin is close. Perhaps it's an oversight that their attention has yet to shift to the Cats' kicking for goal in the last quarter. Down by two points, Geelong peppered the goals for a return of 2.8 (20) to Richmond's 4.3 (27). It's a point worth considering. But all inconvenient facts aside, as a stand-alone game, 1967 is a true gem. A once in a generation affair. Enthusiasts both neutral and partisan could only hope for the day when the two sides somehow manage to peak at the same time and play off once again in an equally dazzling encounter to rival the original. But boy, did they make us wait!
I have to admit, up until finals time last year, I gave previous little thought about the likelihood of a Geelong-Richmond grand final. For most of season 2020, there was another fixture I was pining for and given the circumstances surrounding COVID-19, even with the restrictions in Western Australia being comparatively lighter than other states, there was no guarantee it was going to go forward.
If there's one game of footy I look forward to every year it's the Fremantle Reclink Community Cup match between the musos (Bandgropers) and media (Newshounds). It has been the high point of the year for me ever since WA got involved and there's no greater pleasure than training and playing with everyone involved. Having sat out the 2019 match due to weight of numbers, 2020 was going to be one for the ages. Ultimately, the decision was made countrywide not to proceed and fair enough too. The inaugural victory of the mighty Newshounds was thus postponed until 2021. We hope.
Not the MCG, Wednesday 21st October, 2020:
Leading up to the day of that other fairly important match one of the 'Hounds' most tenacious midfielders, Alyshia, pipes up on our players Facebook page.
'Oi! What are ya bloody doing this Saturday??!'
I post my reply without hesitation as I know exactly what I'll be doing. 'More than likely lying in the foetal position until the first bounce.'
They'd made it. Somehow, they'd both gotten through to the decider. Having finished in 3rd and 4th position respectively, a Richmond v Geelong grand final was a real possibility. But that was also the case in 2017 and 2019 when, as so often happens, hopes were dashed following an unexpected loss thus confining the preferred contenders to a preliminary final at best. However, this year, even after two qualifying finals losses, the stars aligned and despite a close call in a heart-stopping preliminary final between Richmond and Port Adelaide, one in which I had to whisk my better half and three quarters away from her family at the Inglewood Hotel and off to Galileo in Shenton Park for an anniversary dinner, the match I'd been yearning for was going to take place. Given how the year began, it was unbelievable luck.
Not being one for new year's resolutions, I nonetheless made a commitment at the start of 2020. After 31 years of barracking, I finally bought a Geelong Football Club membership. Who knows what took me so long? Maybe the distance between Kardinia Park and Perth? But then I figured becoming a member shouldn't be about what you stand to gain. It was about contributing to the club and doing some part to ensure its ongoing existence and once you've made the commitment there's no getting out. If you're going to be a part of something, buy in for good and bad and what a time it was to buy in!
Hopes were not especially high coming off the back of a season where the Cats were among the least convincing ladder leaders since Collingwood in 1973 but it didn't matter. Having been spoiled with success in recent years I was more excited about seeing the young talent developing further. The likes of Gryan Miers and Sam Simpson and the fellow who has all the attributes of a young Barry Stoneham in Esava Ratugolea. The membership pack arrived in due course and among the paraphernalia was a key ring with a curious embossment on the back. The flip side featured an icon of the premiership cup with the words 'Premiership Member 2020'. Wishful thinking, I thought, but then again has there even been an instance where a footy club has produced an item with the words '7th placed aspirants' on it?
Omens and wild coincidences aside, the timing was well placed and the Cats by and large performed above expectations. Notwithstanding the hiccups against Carlton, then Collingwood and West Coast in the Perth hub and their performance against Melbourne in Round 4 which ranked among some of the worst footy imaginable. Yet, somehow, they emerged victors in a game that didn't deserve one. Fortunately, though, COVID-19 restrictions ensured nobody had to pay an admission fee to witness this spectacle or lack thereof. They managed to gather momentum following the Perth hub experience and put together enough good footy to sew up 4th spot.
The dream that the two teams that contested that epic grand final of 1967 would somehow play off again was but four short weeks away from becoming a reality. Sorry, five. Like everyone, I try and expunge bye-week from memory.
Bringing this up repeatedly in public and on social media during the series no doubt irked a few friends and colleagues who were hopeful of a Port Adelaide v Brisbane grand final. Not one of them actively followed either side funnily enough. But despite their respective top-two finish this outcome didn't seem too likely. The Power were flaky. Not quite as much as the previous year's ladder leaders but there were definitely cracks in Port's armour. Brisbane on the other hand were certainly formidable but I figured, having tipped them to win the previous year's premiership after the second round, the Lions had blown their best opportunity having kicked themselves out of a preliminary final against Richmond and would suffer the consequences by not going one better in 2020. Chances like that don't come every year. So, it played itself out beyond anyone's control. Tigers in first, but only just, in what was a slippery slog in a bog but a thriller all the same. The Cats followed on the Saturday in what was the less taxing of the two prelims. The seemingly obvious and cliched tactic of keeping the ball as far from Brisbane's (or more to the point, Charlie Cameron's) forward arc as possible booked Geelong a spot in the decider by just shy of seven goals. One thing to always bear in mind though, while it's reassuring to see your team get through to the big dance relatively unscathed, never underestimate those who got in having been subject to the pressure game. Case in point: 1995. Geelong got in to the decider having won their previous two finals by a combined margin of 171 points in bruise-free affairs. While Carlton was put to the sword by Brisbane and took three quarters to finally break North Melbourne. Still, past is past and the die was now cast…alas, the spirit of 1967 would soon be overwhelmed by the spectre of 1992.
Grand final day arrives and I'm on tenterhooks as soon as I wake. There's always nerves but this was far more intense. Even more so than in 2009 where in retrospect there was a lot more riding on it. Firstly, there was the atoning for Geelong having kicked themselves out of a premiership the previous year and also the likelihood that this game would not be pleasing to watch from an aesthetic point of view. Not with Ross Lyon in the opposing coaches' box. The 50-goal aggregate set in 1972 would not be broken on this day. The game was always going to be reduced to a tight defensive scrap where a mere ten goals would get the job done.
I can't watch grand finals with company. Not with my team in it. I should be brimming with hope. This was what I'd wished for. My team up against my second favourite team (the Tigers moving up a notch following the 1996 departure of Fitzroy from the league). Geelong came in with nary a thing to lose. If they won, it caps off a remarkable season, sends off a couple of favourite sons in fine style and it brings the premiership tally in to double figures in what has been a taxing season to say the least. Meanwhile, Richmond was surely on track to win the next two flags anyways so would it be such a blemish on their permanent record to let this one slip? On the flip, if the Cats lose, they've lost to the best and no one else got the opportunity.
Still, I was a nervous wreck. This was only mildly offset once the home was evacuated. Yet somehow, I found a way for this to complicate things further. The possibility of having my then not-yet five-year-old son see out the game on neutral territory was simply not practical. He was headed even deeper in to Tiger territory with his mother who was dispatched to watch the game with her brother. The boy would find himself in the 'den' with his cousins dolled up and painted as li'l tigers. Peter Criss could have used the same makeup artist around the time he stopped caring as the pictures suggested whoever was responsible really put in the effort. The boy remains neutral, yet to settle on a team. Yet he's taken a fancy to the navy blue of Carlton. I say great, go ahead. They're an inaugural league member, they're not Collingwood, Brent Crosswell played for them and there's little place to go for them but up. The in-laws haven't quite bought it yet. Still grumbling over '72 and '82. As Sonny Boy Williamson (and the New York Dolls) said: 'don't start me to talkin'.'
So that just leaves myself, my cats and, soon enough, my Cats. No beer, no snacks, only water. Courtesy of a superstition left over from 2007 where I sat motionless at a table inside the UWA tavern not wanting to so much as smell let alone take in the slightest nip of alcohol, lest it somehow affects the players by proxy. The pacing is starting to wear a groove in the floor. Must source alternative commentary. The last thing I need is to have my gears grinded by yet another litany of Bruce's rhetorical questions. That's not to say I don't enjoy his calls but it has gone well beyond the point of parody. ABC Radio, Tim Lane on 3AW, please! Jesus, even Triple M. But the lag is far too long and the tension is more than enough to cope with.
Then there's the pre-match entertainment. I guess that's what you call it. Thinking about it now draws parallels with that great anomaly back in the '90s. No, not 1991 and Angry Anderson, the Batmobile and an over-imbibed Lionel Rose falling from the back of the convertible when it took off with 'Fighting' Harada seated next to him. I'm talking about 1994 and The Seekers. Convince me that was not an MCC members pick. Professional as ever, they played well. The punters can't quite figure out how they got the gig but given the members are going off the answer may well lie therein. Camera cuts to the Geelong dressing rooms. Colbert, Barnes and Mansfield look positively panic stricken. They'd been the Cinderella story (sorry Melbourne fans) of what was, up until this point, one of the more exciting finals series in recent times. John Barnes in particular had been a monster in the previous three matches. But they were done and they knew it. Better off to forfeit and retreat to Darren Flanigan's pub, sink a few pints, pinch a dart off Blight and just forget it. The league heads seemed chuffed with the 2020 line-up but you can smell the indifference from the spectators. I would have made the '94 Cats look like they were about to play a team of under 9s had the telecast then cut to my loungeroom.
Finally, the first bounce.
Whatever aspirations there were that this contest would come close to the majesty of 1967 fade fast and the parallels from 1992 begin to emerge.
The opening quarter is frenetic and physical. Nick Vlastuin is soon felled by Patrick Dangerfield with the latter spoiling the ball via fist before bracing for a collision and spoiling Vlastuin via raised forearm. Twenty-eight years earlier West Coast's Don Pyke would be knocked senseless by Ablett the Elder courtesy of that all too familiar 'errant forearm' deep in Geelong's left forward pocket, albeit with considerably more malice. Both he and Dangerfield were spared penalty and Pyke, although stretchered off, would soon return to the field. Vlastuin on the other hand would not. One handball and he was done for the day. Richmond would have enough to cover for him. Moments later, Ablett the Younger would suffer his own cruel fate, injuring his shoulder in his last game. Ablett would return to the field but, in terms of the Cats chances, this was inconsequential. Had Gary not returned to the field, it's doubtful that would have knocked the stuffing out of the team moreso than to cut the interchange options down from four to three. His return would never be Herculean ala Brereton. He would nonetheless find the will to perform one last telling contribution in the form of a deft tap to his captain Joel Selwood to set up Tom Hawkins' first, and only, goal. Credit where it's due, only he could have done that.
As it was in 1992, the second quarter proved to be a false dawn. The Cats stole the initiative early and looked for all and sundry to be breaking clear. All-Australian Cameron Guthrie was influential and Mitch Duncan was shaping up to be an early contender for the Norm Smith medal. But a 22-point lead was never going to be enough to sow the seeds of doubt in to the reigning premiers. No more than it was in the previous year's preliminary final. Then, following a Shai Bolton minor score, came Dustin Martin's first major. A late goal but a momentum-shifter for sure. Geelong goes in to the rooms at half time having built on the quarter time lead but they would have had to know the Tigers were only just finding their feet. Could they match them for pressure in the second half?
The third quarter picks up where the second left off with goals to Riewoldt and Castagna bringing the margin ever closer. Around this time in '92 Ablett the Elder kicks what could normally be called a steadier. But in the commentary box, Sandy Roberts was wary enough to sense that this was but a slight digression and called the play with sedate indifference, 'Brownless wants a man going past. It is Ablett…and he's kicked it.' (Jesaulenko you beauty it ain't.) In 2020, it was Gryan Miers who would score the corresponding counterbalance but one sensed it was too late. Like Peter Matera, the matchwinner had well and truly emerged with a rhythm of his own in the form of Dustin Martin and there was nothing Geelong could do about it. He was the difference between Richmond winning or losing and to stop him you have got to play him close. So close in fact that his opponent runs the risk of being caught holding the man every single time and there's not one official who would be right to not grant him the free. There's not a player around that can do as much damage with so little space. The Tigers had upped the ante and it was only a matter of time as to when the Cats would fold.
The final term was littler more than a formality. It was a matter of coming to terms with the realisation that the end result was most likely inevitable from the outset. The Cats would put on a brave front as would yours truly  by inexplicably tipping a three-point margin in their favour. But their best, which would have been good enough against sixteen other sides was only going to account for so much if Richmond, or rather Dustin Martin, smelt blood in the water. It may come across as being a tad too fatalistic, watching this game unfold as if it was a cruel flashback to 1992. But the parallels were there to be drawn.
I guess one of the differences between the two grand finals being in 1992 the Cats' flaws, so often expertly covered by their ability to consistently rack up high scores, were exposed for the whole football world to see. That is, the over-reliance on maybe six or seven highly talented individuals, all of whom were midfielders or forwards, to put in blinders week after week and if one or two didn't fire as expected that left the door open for the opposition as Geelong's lower tier, although serviceable, were often not up to the task of providing the necessary support when things went sour. This was the case against West Coast. Funnily enough, Geelong's best players that day, Hinkley, McGrath and Simpson were all stationed in defence. Go figure. This time around, I think it's fair to say the team as a whole gave it everything. There weren't too many passengers. Ablett the younger may have been hampered by injury but there's a case to say his impact was never going to be among the more influential had he remained fully fit. In comparison, Brandan Parfitt, a player with his whole career still ahead of him, stood to have a greater impact on the game were it not for the fracture in his hand. You can't blame him for being injured. Like Ablett, he played on and did his best with what little mobility he had but his presence as an inside player could have seen him make some serious inroads. He only needed two good hands. Sam Menegola was staunch to the last. He probably didn't need to flatten Sam Simpson though.
Fortunately for the Cats of 2020, there was no scapegoat this time ala Bill Brownless in 1992. His three goals that day, which he had to work doubly hard to get, could just as easily have been six or seven on any other key defender at the time, such was his form, particularly in late season. When he was at his best there were very few who could match Brownless for strength and reach. But every player has their nemesis. For Brownless it was Ashley McIntosh. His four goals in the 1994 decider may suggest that, for once, he had the better of him but there were few to lend a hand to make up the deficit that day.
When the end finally came, I don't think I moved for the next two hours. Sure, defeat had well and truly been conceded but I didn't think it was going to sting quite as much as it did when the siren went. Not so much out of envy or spite for the victors. Given the affinity I've always had for Richmond that really wasn't possible. If anything, it was the mental exhaustion, compounded by the tension that set in from the start of the day and throughout the match where there was not a single moment to take a breath, not even when the Cats led by nearly four goals mid-way through the second term. Too small a margin, too much time left for things to turn. If there's been any game I've found more nerve wracking it's been forgotten.
The end result could have been worse. Both Adelaide and Greater Western Sydney were humiliated by Richmond in their respective grand finals and the loss carried over well beyond the final siren, particularly for Adelaide. Meanwhile the Cats were lucky to get done by a semi-respectable margin of 31 points. The ever-present mutterings among an all too familiar coterie of Geelong supporters calling for Chris Scott's head on a pike will remain. But the thing to remember is he got the team there and they toughed it out against the very best. No one else got close. As a Cats fan, I'm glad it was against a side that I've got plenty of admiration and respect for and that only grew with the impromptu send-off the Tigers gave for Ablett the younger in his final appearance. They didn't have to do it nor did they have to hide their premiership medals. Only a fool would fail to see the graciousness of this gesture and it shows they're not beyond being humble in victory. You'd be hard pressed to imagine the West Coast side of 2006 doing the same thing.
I mentioned earlier the tendency among some supporters to react to loss by denying it ever happened. I may as well come clean and declare I am yet to watch a replay of the 2020 grand final. There you go, hypocrisy laid bare. It's inevitable that I will though as I did with 1992, courtesy of Martin Flanagan's Southern Sky, Western Oval. The chapter on the Cats put it all in perspective. The same applies with 1994, 1995 and 2008. Maybe I'm a sucker for punishment, maybe I love the game to the point where I'll be prepared to watch any old junk if it just happens to be on. Methinks it's a combination of the two. I remain as obsessed as anyone with 1989. As for 1967? Well, that's just pure ice cream. Nothing more to it.
May they not take another 43 years to vie for the flag again.
Glad to be back having struggled to knock out a single keystroke since November, 2018.
RICHMOND     2.1     3.2     7.4     12.9     (81)
GEELONG        2.2     5.5     6.8     7.8     (50)
GOALS
Richmond: Martin 4, Prestia 2, Riewoldt 2, Castagna, Lambert, Lynch, McIntosh
Geelong: Menegola 2, Dangerfield, Duncan, Guthrie, Hawkins, Miers
BEST
Richmond: Martin, Short, Edwards, Prestia, Cotchin, Bolton
Geelong: Duncan, Stewart, Selwood, Menegola, Dahlhaus
---
Postscript: For every grand final Geelong has been in following their breakthrough premiership which I saw unfold at the UWA tavern I've had one ever-present companion. One of my two cats, Althea, could read my moods like few others could. As was my way, I'd sit motionless during the match with one leg crossed over the other with the foot pointing in the direction Geelong were kicking. Althea would on my lap, refusing to budge other than during the breaks between quarters. The trend was broken only once and that was the final term of 2009. Even she had a sense she could be put through the ceiling depending on how this game went. As I said, she's a reader of moods and on that occasion, she read me well. True to form, she was there for every quarter in 2020 until I slumped to one side at the final siren and stayed put for what felt like an eternity. There's every chance she was just hungry. That was 24th October, 2020. Althea passed on 16th November; six days shy of her 20th birthday. Her twin sister Cliodhna lives on.
The Tigers (Covid) Almanac 2020 will be published in 2021. It will have all the usual features – a game by game account of the Tigers season – and will also include some of the best Almanac writing from the Covid winter.  Pre-order HERE
To return to our Footy Almanac home page click HERE.
Our writers are independent contributors. The opinions expressed in their articles are their own. They are not the views, nor do they reflect the views, of Malarkey Publications.
Do you enjoy the Almanac concept?
And want to ensure it continues in its current form, and better? To help things keep ticking over please consider making your own contribution.
Become an Almanac (annual) member – CLICK HERE.
One-off financial contribution – CLICK HERE.
Regular financial contribution (monthly EFT) – CLICK HERE.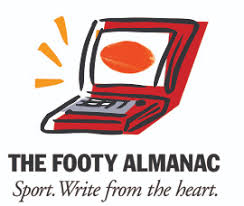 Perth-based DJ, radio presenter (hosting and coordinating Soulsides on RTR-FM 92.1), writer, serial procrastinator, plate-licker, leftist, Geelong supporter with a very soft spot for Fitzroy and Richmond. I play late '50s to early '70s r&b/soul/mod 45s both on air and about town. I completed my BA Honours by submitting a thesis on Frank Zappa. I love the history of the VFL/AFL, especially the old suburban grounds and am obsessed with the 1989 Grand Final (especially the ABC-3LO call). My passions are footy, 45s, my cats (RIP Althea & Cliodhna), my wife and young son Matteo and the city of Melbourne which I visit as often as possible. I also like long walks on the beach and long necks of Melbourne Bitter.