Dean Towers and Matt Zurbo reprised on a typical Otway wintry day
Yesterday, Russell the electrician was doing a job for me at home when the conversation turned to football, The Footy Almanac, Dean Towers, Russell's son Chris, and the "Old Dog".
Russell's son played footy with Dean at Otway Districts and both were coached by Matt Zurbo.
Old Dog wrote a wonderful story of that time, so on a wet, cold and miserable Friday I've decided to add some  sunshine to the day and reprise Matt's story for all to enjoy once again.
Click on the link for Matt's story about Dean Towers.
Do you love the Almanac concept?
And want to ensure it continues in its current form, and better? To help keep things ticking over please consider making your own contribution.
One off financial contribution – CLICK HERE
Regular financial contribution (monthly EFT) – CLICK HERE
Become an Almanac (annual) member – CLICK HERE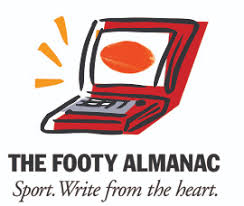 Retired teacher who enjoys following the Bombers, listening to music especially Bob Dylan, reading, and swimming.