And the season it goes round and round
…. In the circle game
(with apologies to Joni)*
It has been a circular season thus far.
Brisbane beat Gold Coast who defeated Carlton who won against Sydney who hammered St Kilda who were victorious over Collingwood who surprisingly beat Geelong who stitched up Adelaide who thumped GWS who were fortunate to win against Richmond who convincingly beat North Melbourne who overpowered Melbourne who were emphatic winners over Essendon who conquered Hawthorn who won their first game of the season against West Coast who won a rare game away from home against Port Adelaide who trounced Fremantle who beat the Western Bulldogs who were too strong for Brisbane.
No coach has been sacked as yet.
Although:
John Longmire and Brad Scott were looking shaky at 0-6 and 0-5 respectively;
Alastair Clarkson has conceded the season;
The annual question has been posed about Nathan Buckley;
Adam Simpson is reluctant to board an aircraft bound for the eastern states;
Don Pyke has had three recent bouts of hiccups; and
Ross Lyon is in the midst of a spin cycle, appearing calm but with furious paddling beneath the surface. Recent expression of confidence from club chairman is a worry.
And also:
Rodney Eade's lips are pursed but a fleeting smile has been seen;
Damien Hardwick and Ken Hinkley look quite relieved if somewhat guarded;
Luke Beveridge and Alan Richardson appear puzzled;
John Worsfold is in the midst of a spin cycle; appearing calm but with furious paddling beneath the surface. Lack of a recent expression of confidence from club chairman is a relief;
Simon Goodwin, Chris Fagan and Brendon Bolton are all on a learning curve. Simon has eschewed the Neil Craig "coast to coast and back again kick it to me over here" style of moving from defence into attack; and
Leon Cameron and Chris Scott rest easy in the saddle and are taking things, yes you know it, one match at a time.
Rosco is a member of our tipping competition group. He is a Richmond supporter whose brother was once a member of the Richmond cheer squad. At this stage of the season Rosco is very chirpy. He is working to lower his golf handicap and may be thinking of a discrete neck tattoo. He is keen to organise our mid-season lunch. The rest of us have all nominated Richmond to finish ninth.
* Not sure why Joni Mitchell (mis)quotes keep bobbing up.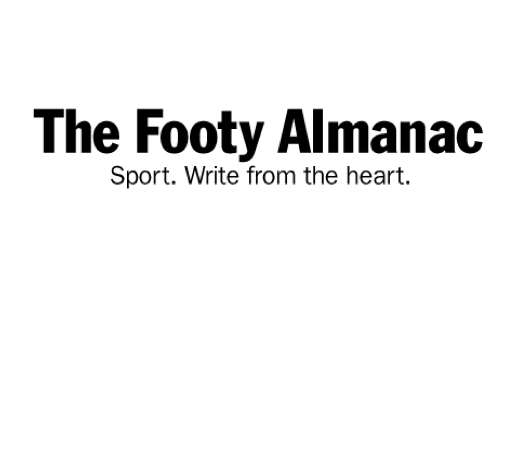 Peter Crossing loves the pure 'n natch'l blues. He is a member of the silver fox faction of the Adelaide Uni Greys. He is something of a cricket tragic although admitting to little interest in the IPL or Big Bash forms of the game.