In 2016, the Rotary Club of Fitzroy are running the 30th edition of Pick One Winner.
The following is a message from organiser Peter Hille: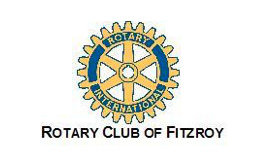 Greetings and welcome to the 30th year of the Pick One Winner Competition
The Rotary Club of Fitzroy is pleased to invite your participation in Pick One Winner Competition.
2016 Competition 1 begins in Round 4 (April 15)
Anticipated Prize Pool of $3000+
To be eligible for the prize pool, you need to pick a winning AFL team each week.
Entries are $15
Of the $15, $10 goes into the prize pool as usual and $5 goes towards Rotary community initiatives such as Youth Support & Mentoring Services, Medical Research, Sports & Arts Scholarships and Environmental projects.
Multiple Entries & Bonus Tips
You can have as many tips as you like @ $15 per entry
You can invite others to participate – for every 10 entries you organise you receive 2 bonus tips.
Basic Rules
Tips have to be in before the round begins – late entries get the bottom side as their selection; non-entries also get the bottom side – so don't forget !
A draw is not a win – a draw means elimination from the competition
The competition continues until there is a winner or winners (5 or less remaining tipsters can share the prize pool if their decision is unanimous).
If all live tipsters are eliminated in the same round, they will be restored to the competition if the dividend is less than $100.
(That is not likely to happen but, just in case, we have a way of managing it)
Due to the weakening of the AFL competition in recent years, it is important to avoid predictability in the tipping. Thus in 2016 the tipping restrictions are as follows : You cannot select against the 3 bottom teams prior to a round commencing.* (That is why the comp starts in R4 so you get a feel for form and a bottom 3 is defined)
Payment of Entry Fees
Payment is preferred before the competition begins in Round 4, certainly no later than April 30.
Cheques made out to Rotary Club of Fitzroy and sent to PO Box 384 Clifton Hill 3068
Internet Transfer :
Bendigo Bank
BSB 633-108
Acc No 110009255
Acc Rotary Club of Fitzroy
Tag Tipping
Notification of Tips
Email your tips to [email protected]
You can text or voice message your tips via  0407 177 457
Look forward to your participation
Peter Hille                Competition Organiser
* In R4 you cannot select against the bottom 3 teams so you cannot select Gold Coast (v Brisbane); Bulldogs (v Carlton); North Melb (v Fremantle).