Almanac Soccer: The Ineptitude Index
Perhaps at the end of the AFL season, I'll attempt something similar for the greatest game, but for the moment my ability to garner enough decent stats is limited to the beautiful game.  With the grand final this weekend, the time is right to take an irreverent look at this year's A-League.
Fans of the English Premier League may have come across the annual Ineptitude Index.  It measures how each team has performed in an array of statistical categories that you really don't want to be the league leader in.
Although not all the same statistics are publicly available for the A-League, that doesn't mean the Ineptitude Index cannot be created for the 10 top professional clubs in Australia.  All statistics are taken from either the official A-League website or transfermarkt.co.uk. Points are awarded, or subtracted, on an arbitrary basis and a winner / loser will be declared.  Let's get started.
Category 1 – Attack
One has to respect an entertaining scoreless draw, but really, the aim of the game is to score.  If you don't score you will be awarded two points for every game that you don't.  Adelaide United race out to an early lead courtesy of nine scoreless affairs.  Honourable mentions to Melbourne City, Wellington and Central Coast who managed to not score eight times each this season.
If not scoring is bad; not scoring when you only have one person to beat and everyone else can only watch is worse.  Missed penalties… 5 points for each miss.  No wonder Wellington had so many scoreless matches, they missed a league high 3 during the year.  A handful of teams were close behind on two misses.
Congratulations Wellington Phoenix on putting together the most inept attacking performance of the season!
Category 2 – Defence
Defence – the greatest opportunity to highlight your ineptness; where mistakes are often magnified.  Every team in the A-League conceded at least one own goal this season, and that's fair enough, an unlucky deflection strands the 'keeper.  So, all teams are allowed one each, beyond that, you're doing something wrong and will be penalised 5 points per own goal.  Brisbane Roar are the worst offenders here, conceding three over the course of the season – so they earn 10 points.
Giving away a penalty is genuine ineptness and unless you are playing against Wellington, is practically like conceding a goal.  But defenders deserve some sympathy, there are occasional tough ones awarded – each penalty will earn 3 points.  Central Coast top the table, giving away 8 penalties across the season (24 points).  Melbourne Victory and Western Sydney weren't far behind conceding 7 each and earning themselves 21 points each.
Fans hate nothing more than conceding a goal in stoppage time (90+ minutes).  It often costs teams vital points as their opponents score a late equaliser or winner.  Each stoppage time goal earns teams 5 points.  It is not surprise then that the two bottom placed teams – Central Coast and Brisbane – have conceded the most goals in stoppage time, 5 each earning themselves another 25 points.  They are closely followed by Western Sydney and Victory with 4 each (20 points).
Perhaps the only thing worse for fans than giving away penalties and conceding very late is snatching defeat from the jaws of victory.  Turning a lead into a loss is frustrating and will cost you 10 points each time.  Unsurprisingly it is the bottom three teams who have excelled in dropping points; Central Coast has let a lead slip 6 times (60 points), while Brisbane and Western Sydney have managed to do it four times each (40 points).
With such an inept display at the back, Central Coast have propelled themselves to the top of the table.
Category 3 – Discipline
Losing a player doesn't really help the side does it?  But teams can cope generally – so only 5 points per send off, both straight red and two yellow card send offs.
Once again it is Central Coast and Brisbane way out in front with 7 send offs (35 points) and 6 send offs (30 points) respectively. Central Coast were always favourites to take out this category with Kalifa Cisse managing two red cards in his eight appearances while Kyle Rowles was relatively circumspect picking up his two red cards in 21 appearances.  Eric Bautheac led the way for Brisbane with two red cards.
A special bonus 10 points is awarded to Wellington for having the only player in the A-League, Alex Rufer, to have racked enough yellow cards (10) to earn two suspensions.  That level of commitment to a lack of discipline has to be rewarded.
Ill-discipline sees Central Coast extend its lead at the top of the Ineptitude Index.
Category 4 – Management
It only gets worse for Central Coast.  Appointing a new manager, a known quantity in that he had previously managed the Brisbane Roar, and then sacking him in the same year is deserving of special treatment – a 20-point penalty for general incompetence. Well played Mike Mulvey for getting Central Coast atop this table and ensuring they remain there.
Special mention to Brisbane who may or may not have sacked John Aloisi the day before they were due to meet Sydney.  Did he resign?  Was he pushed? Either way, he didn't manage them anymore.  A 15-point penalty for general confusion and changing managers less than one-third of the way through the season and the day before a massive game.
Category 5 – Financial equality
Some A-League clubs operate on a shoe string; others are a bit better off.  But generally, it is a small market and a little money can make a big difference.  And you would expect that having paid more for a few players should lead to a more professional outfit and a general increase in competence.
Using the market value of the players at each club from transfermarkt.co.uk, teams were ranked from most valuable to least valuable.  That ranking was compared to their position on the Ineptitude Index above. The difference was calculated and 15 points either awarded or subtracted from a team's score based on whether they were more or less inept than their price tag would suggest. For example, Melbourne Victory are the most valuable team in the A-League £12.35m (A$22.64m).  But they are equal fifth on the Ineptitude Index above, 4 places lower than expected and so incur a 60-point penalty.  Western Sydney and Wellington are both two places inepter than their price tags would suggest, so they are both awarded 30-points.  Conversely, Adelaide are the seventh most expensive squad at £7.27m (A$13.33m) but are the third most competent team – a difference of four places earning themselves a 60-point deduction from their score and unbelievably taking them into positive territory!!!  We have one A-League team that is NOT inept.  Newcastle were the other big winner from this process, earning a 45-point deduction for being the eighth most valuable squad but only the fifth most inept.
So, there it is.  Melbourne Victory have defied their season of ineptitude, only to put in a true to form display in the semi final.   Given their squad, Newcastle have performed admirably.  But it is fourth placed Adelaide that have put together the only – objectively measured – competent season.
But given four missed penalties in the shoot out against Perth in the semi-finals, Adelaide have joined the rest of the teams in inept territory in the post season.  Unlucky you Reds!
For more from Glenn, CLICK HERE:
Do you really enjoy the Almanac concept?
And want to ensure it continues in its current form, and better? To help keep things ticking over please consider making your own contribution.
Become an Almanac (annual) member – CLICK HERE
One off financial contribution – CLICK HERE
Regular financial contribution (monthly EFT) – CLICK HERE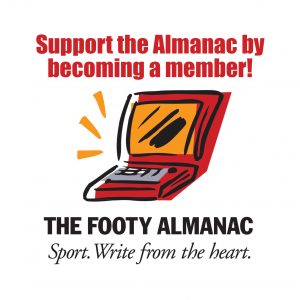 Part time sports expert, all varieties of course but mainly Australian Football, baseball, basketball and cricket. Occassional writer, but prepared to offer up opinions on all things sport, community and politics related more regularly to anyone within earshot. Full time worker, which unfortunately limits my time to research other more interesting subjects.