Almanac Rugby: Super Rugby Pacific Round 12
Blues 71 v Rebels 28
Highlanders 29 v Reds 19
Waratahs 26 v Moana Pasifika 20
Brumbies 38 v Chiefs 28
Crusaders 53 v Force 15
Hurricanes 67 v Fijian Drua 5
After a week of crowing about a Super Rugby round that featured two Aussie wins over NZ teams for the first time since 2013, normal transmission was resumed in Round 12. We did claim one scalp, but that was due to the ongoing evolution of a truly remarkable team coming out of Canberra. Up north, the other great hope is faltering.
The BLUES did training drills for 80 minutes against a REBELS outfit that knows it really doesn't belong in this competition at the moment.
A recent run of poor form is hampering the REDS. They just don't seem capable of lifting the tempo when needed to beat good sides. Even against NZ's worst team, the HIGHLANDERS, and playing at home in Brisbane, their inability to seize key moments was embarrassing and perplexing.
The WARATAHS win over MOANA PASIFIKA was workmanlike for the most part, with the occasional showstopper when the game opened up.
In Hamilton, in a game where the hosts fancied their chances, it was pleasing to see the BRUMBIES execute their game plan so efficiently that they never really allowed the CHIEFS a sniff. The final scoreline belies a clinical performance from the best team, by a country mile, this side of the Tasman.
The big wins by the CRUSADERS and the HURRICANES indicated both teams have preparations for the finals in mind, front and centre.
Conceivably the FORCE may grab the last spot but that would be wishful thinking. They will know soon enough, as they travel to Dunedin on Friday to challenge their rivals for that spot.
The other game on Friday night is a serious title-contending bout with the Crusaders traveling to Canberra. Go Brumbies!
To return to our Footy Almanac home page click HERE.
Our writers are independent contributors. The opinions expressed in their articles are their own. They are not the views, nor do they reflect the views, of Malarkey Publications.
Do you enjoy the Almanac concept?
And want to ensure it continues in its current form, and better? To help things keep ticking over please consider making your own contribution.
Become an Almanac (annual) member – CLICK HERE.
One-off financial contribution – CLICK HERE.
Regular financial contribution (monthly EFT) – CLICK HERE.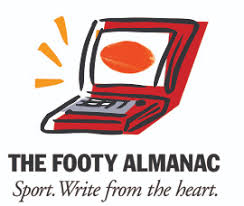 About
Grew up playing the rugby codes in suburban Sydney. Moved to Melbourne during the Carey era so becoming a Shinboner was the natural call. Still love the game they play in heaven. Took an interest in MLB a few years back and have become infatuated with America's pastime.