Almanac Rugby League – NRLW 2020 State of Origin: Stars in their own right come out at night
I kept an eye on BoM's weather radar all afternoon on Friday – potentially destructive thunderstorms were possible across south-east Queensland, including the Sunshine Coast where the NRLW State of Origin clash was scheduled to kick off at 6.45pm local time. My son's car got written off a year ago when he was caught in a super-cell hailstorm not too many kilometres away from the stadium. This time, thankfully, the storms fizzled out and the Covid-capacity crowd of just under 5000 was treated to an absorbing, energetic and keenly contested game of rugby league by the code's finest female players.
I've been a big fan of the women's game since it reached NRL status and received national television coverage. The standard was solid from its beginning in 2018 – many of the players already had years of experience in various State leagues. The skills level has improved exponentially in just three seasons. The women come to play football, not carry on like a pack of prima donnas. They get stuck in and get on with the game in a very competitive and respectful spirit, wasting very little time, committed to playing good, entertaining, fair dinkum footy. And as the players have risen, so too has the leading referee, Belinda Sharpe, a firm but measured whistle-blower who clearly enjoys the respect of the players and goes about her business with a minimum of fuss and a maximum of expertise.
New South Wales have won the past five interstate clashes, the last two of them under State of Origin regulations. This was the first women's Origin match to be played in Queensland. A sell-out crowd featured a good cross-section of the population in terms of both gender and age spread. And they came to watch and appreciate the footy, not to see some aberration of the predominantly male-oriented code. As the match progressed, you could tell that the fans knew the players by name and barracked for them as such. All they need now are some individual nicknames to match the likes of Alfie, The Pearl, Freddie and Lozza.
A light, swirling shower just before kick-off was all the rain we saw; a brisk northerly wind clearly favoured the team running to the southern end. Excitement was high, expectations were that the Maroons would get the chocolates and everything was in place for Sharpe to blow 'time on'.
And what a game we were treated to! For about 15 minutes it was a typical forward dominated slog as both teams tried to find their rhythm. Queensland looked a bit clunky and were let down by several instances of poor handling in attacking positions. NSW ran as if there was little to no wind in their faces, employing a sensible 'keep your kicks low into the breeze' approach that saw them make good ground.
Then a routine last tackle kick by NSW saw Queensland's fullback Tamika Upton take an easy catch on her 20 metre line. Spying a hole in the broken kick chase wall, Upton accelerated through the gap into clear air and down the left touchline. NSW fullback Botille Vette-Welsh chased frantically but her desperate cover defence fell just short. Queensland 6-0 after Lauren Brown's conversion.
They say good players make their own luck. Well, NSW captain Kezie Apps is a great player. After 24 minutes, she followed through on a well placed and well weighted kick by Melanie Howard. Queensland allowed the ball to bounce, inviting Apps, at pace, to run onto the favourable bounce and crash over for a try. Right person, right place, right time, right skills. Melanie Howard added the extras, 6-6.
NSW had the better of the last 10 minutes of the half and possibly should have scored again before the break. In fact, they probably wanted the half to go a few minutes longer to gain a psychological advantage by leading after running into the wind. Even at 6-6, the Blues would have been happy with their work. The Maroons still couldn't find their rhythm but competed strongly and defended well to stay level.
Queensland found their mojo early in the second half to take control. Dangerous debutant Tarryn Aiken split the NSW defence after just three minutes and found the ever-present Upton backing up on the inside to send the fullback racing to the line untouched. It was a carbon copy of the try they combined for in the Grand Final. Queensland 12-6.
Eight minutes later it was Aiken again on the left edge, dummying to her outside before stepping inside her wrong-footed opponent to score a great individual try out wide. Lauren Brown, kicking across the breeze from the wrong side of the field, caressed the ball between the big ones – Queensland 18-6.
Steph Hancock is 38; her Dad played for Queensland in the very first Origin match in 1980; Steph is a veteran in every way; she knows only one way to run – fearless, straight and hard. In this, her final Origin appearance, she was possessed! But she did it differently when the moment came. Following on a couple good rucks by the Maroons, Hancock found herself at dummy-half, a metre out from the line. I said to Liam, 'Watch Steph! Watch Steph! Watch this!' And she did – receiving the play-the-ball, she feinted a pass to the right but, instead, stepped only half right and then crashed forward through the unsuspecting defence to score her first Origin try after 14 matches. (In doing so, she equalled her father's total of Origin tries – 1!) Another Lauren Brown goal and it was 24-6 with 12 minutes on the clock. Essentially, game over!
Left with no alternative but to attack at all costs, the Blues finally found their running game. A left side spread saw Tiana Penitani score in the corner but the kick was unsuccessful – 24-10. Several minutes later, replacement forward Filomina Hanisi crashed through some tiring defence but another missed kick left the score at 24-14 with three minutes to play. Another late surge saw the evasive Vette-Welsh get something back on Upton as the Blues fullback veered left and right, turning Upton inside out, before winning the sprint to the corner. Another missed kick – 24-18 with 8 seconds on the clock. Unfortunately there would be no last play after the restart kick found touch.
Highlights galore! The dazzling perception and skills of Tarryn Aiken, two wonderfully talented fullbacks in Upton and Vette-Welsh, the absolute class of Kezie Apps, the scheming brain and relentless tackling of Ali Brigginshaw, a couple of absolutely thumping tackles by Rona Peters, the flawless goal-kicking of Lauren Brown (which proved to be the difference in the final scores), the ruck work of Tallisha Harden, the emerging skills of Quincy Dodd, and the fairytale ending for Steph Hancock. Aiken was a deserved recipient of the Nellie Doherty Medal for Player of the Match. I suspect that Upton and Apps must have been in the running, too.
I think NSW created some of their own problems by playing Corban McGregor and Jessica Sergis out of position – it didn't help either of them and McGregor, in particular, was caught out of position more than once in defence. Four specialist centres in a backline is not the way to go. I thought the NSW backs would be their strength but it just didn't work out until too late. Full credit to the Blues pack who were expected to be dominated but at least held their own and, at times, were clearly on top of their Maroon counterparts. At age 44, Kylie Hilder was great and Hannah Southwell tackled herself into the ground.
Special mention, too, of referee Belinda Sharpe who controlled play immaculately. Watch the replay and see how well she keeps up with the play, particularly when a line break occurs and play transfers quickly from one end to the other. She's a special!
For the Maroons, apart from those already mentioned, Zahara Temara played a clever, understated support role to Brigginshaw and Aiken, making her own particular contribution through shorter, tactical kicks, most notably into the wind in the second half. The Queensland backs were solid in defence, conceding only in the final few minutes. Chelsea Lenarduzzi is a growing force up front and veteran Brittany Brearley showed she has lost nothing despite missing the NRLW season.
What a match; exactly what you'd expect from an Origin clash; full credit to all 34 participants; it was at least as memorable as any other encounter in this strange year of rugby league. The women's game has come a long way and the next two steps are an expanded competition (in terms of both the number of teams and the number of games played) and a three-match State of Origin series.
Not surprisingly, Queensland players dominated the Team of Women's Origin named after the match. See that team list HERE.
NRLW 2021 – I can't wait!
To return to our Footy Almanac home page click HERE.
Our writers are independent contributors. The opinions expressed in their articles are their own. They are not the views, nor do they reflect the views, of Malarkey Publications.
Do you enjoy the Almanac concept?
And want to ensure it continues in its current form, and better? To help things keep ticking over please consider making your own contribution.
Become an Almanac (annual) member – CLICK HERE.
One-off financial contribution – CLICK HERE.
Regular financial contribution (monthly EFT) – CLICK HERE.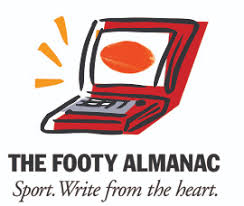 A relaxed, Noosa-based retiree with a (very) modest sporting CV. A Queenslander through and through, especially when it comes to cricket and rugby league. I enjoy travel, good coffee and cake, reading, and have been known to appreciate a glass or three of wine. As well as being one of Footy Almanac's online editors, I moonlight as an editor for hire - check me out at www.writerightediting.com.au