Almanac Rugby League – Cameron Smith: Nobody did it better
So, finally, it's over! Cameron Smith has officially retired after a playing career unparalleled in rugby league history. 'The greatest player ever', 'Best No. 9 ever', 'Future Immortal', etc, etc. The accolades flow, and deservedly so. Smith was, most certainly, among the greatest players ever, the greatest player of his generation, the most resilient, the most influential on-field general, the best Captain, the heart and soul of the Melbourne Storm, Queensland god, Australian Kangaroos legend – and on and on it goes. There will be a few, impossible to please knockers, but that's the tall poppy syndrome at its whinging worst.
Records? Just how many do you want to see? Start with these NRL stats:

Source: www.nrl.com
Then go on to his State of Origin career: a record 42 matches over a 15 year period, 11 series wins, 6 years as State captain, 5 Wally Lewis Medals.  Throw in 56 Test matches for Australia over 12 seasons, 6 years as Captain, winning 87.5% of matches played. Add on 17 World Cup matches (only one game lost). Then complete the list with 4 NRL All Stars matches. All up, that makes well over 500 top flight matches, all of them played in the middle of the action, an amazing physical feat of endurance and resilience for a bloke whose playing weight was 90kgs. To see a full statistical analysis of Cameron Smith's career click here.
There will be thousands of words written about Smith in the coming weeks. Some of it will be a bit over the top; a minor fringe will be uncomplimentary; the overwhelming majority will applaud and recognise one of the code's true icons. I'm sure that Footy Almanac rugby leaguesters and the whole rugby league community join together in celebrating an outstanding career by a down-to-earth bloke who brought credit to the game, grateful that we were privileged to see one of the masters in action for so long.
Enjoy your retirement, Cameron, and thanks for the memories.
To read the NRL's tribute to Cameron Smith click here.
Just a month ago, Gary Seeto put forward his thoughts on Cameron Smith's retirement. To read Gary's story click here.
Liam Hauser is an expert on State of origin football. To read his evaluation of Cameron Smith click here.
To return to our Footy Almanac home page click HERE.
Our writers are independent contributors. The opinions expressed in their articles are their own. They are not the views, nor do they reflect the views, of Malarkey Publications.
Do you enjoy the Almanac concept?
And want to ensure it continues in its current form, and better? To help things keep ticking over please consider making your own contribution.
Become an Almanac (annual) member – CLICK HERE.
One-off financial contribution – CLICK HERE.
Regular financial contribution (monthly EFT) – CLICK HERE.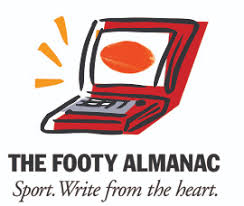 A relaxed, Noosa-based retiree with a (very) modest sporting CV. A Queenslander through and through, especially when it comes to cricket and rugby league. I enjoy travel, good coffee and cake, reading, and have been known to appreciate a glass or three of wine. As well as being one of Footy Almanac's online editors, I moonlight as an editor for hire - check me out at www.writerightediting.com.au