The New Testament
1. Before the Resurrection
The stone buildings in this land,
blocky and Middle Eastern,
are like a painted backdrop.
Roads flat and grey,
and scenes seem airless, dulled:
horses, camels, asses;
dark-skinned people in desert clothes.
What overrides is a sense
of sparseness,
spaciousness,
as if viewing
events on a stage with minimal props.
Matthew, Mark, Luke and John
must have thought the stories
of this time and place
too important to be cluttered
with quotidian detail.
You distinctly feel
the colourlessness
and want of the decorative.
2. The Resurrection and After
Suddenly the New Testament landscape
is bright and airy.
The marvellous and strange occur
like a magical realist novel.
Some speak in tongues,
Mary is assumed into heaven.
People – Jesus, Lazarus –
rise from the dead.
With surprisingly little fanfare,
Christ disappears
from the world.
Pentecost Sunday,
the Holy Ghost
appears above the Apostles' heads
in vivid tongues of flame.
Christianity is ready to roll,
its theatre the known world.
(Acknowledgements: first published in Orbis, UK, 2009; then in my second poetry collection, Lionheart Summer, Picaro Press, 2011 – reprinted by Ginninderra Press, 2018.)
Read more from Kevin Densley HERE
Kevin Densley's latest poetry collection, Sacredly Profane, is available HERE
Read more Almanac Poetry HERE
If you would like to receive the Almanac Music and Poetry newsletter we will add you to the list. Please email us: [email protected]
To return to our Footy Almanac home page click HERE.
Our writers are independent contributors. The opinions expressed in their articles are their own. They are not the views, nor do they reflect the views, of Malarkey Publications.
Do you enjoy the Almanac concept?
And want to ensure it continues in its current form, and better? To help things keep ticking over please consider making your own contribution.
Become an Almanac (annual) member – CLICK HERE.
One-off financial contribution – CLICK HERE.
Regular financial contribution (monthly EFT) – CLICK HERE.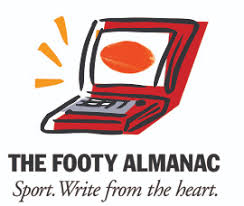 About
Kevin Densley is a poet and writer-in-general. His fourth book-length poetry collection, Sacredly Profane, was published in late 2020 by Ginninderra Press. He is also the co-author of ten play collections for young people, as well as a multi Green Room Award nominated play, Last Chance Gas, which was published by Currency Press. Other writing includes screenplays for educational films.