Almanac Poetry: Souvenir Postcard – Photographed by Mr Henry Poil – Wangaratta, Victoria, April 9 1865
Souvenir Postcard, Photographed by Mr Henry Poil, Wangaratta, Victoria, April 9, 1865
Mad Dan Morgan – dead –
propped up in a chair,
dirty curly black hair and beard,
eyes opened, Colt revolver
placed in his right hand …
After the posthumous 'sitting',
his beard was flayed from his face,
head shaved then hacked off,
tossed round the room
by exuberant police,
rolled on the floor
like a bowling ball,
then soaked in salt water
and wrapped in hessian.
Unsurprisingly, it arrived
in Professor Halford's hands
at Melbourne University
in too poor condition
for scientific study.
(Acknowledgements: first published in Tamba magazine, 2017; then in Orpheus in the Undershirt, Ginninderra Press, 2018.)
More from Kevin Densley HERE
Read more stories from Almanac Poetry HERE
If you would like to receive the Almanac Music and Poetry newsletter we will add you to the list. Please email us: [email protected]
Do you enjoy the Almanac concept?
And want to ensure it continues in its current form, and better? To help things keep ticking over please consider making your own contribution.
Become an Almanac (annual) member – CLICK HERE.
One-off financial contribution – CLICK HERE.
Regular financial contribution (monthly EFT) – CLICK HERE.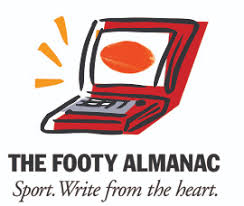 About
Kevin Densley is a poet and writer-in-general. His work has appeared in print in Australia, the UK and the USA, as well as on many online venues. His fourth book-length poetry collection, Sacredly Profane, has just been published (late 2020) by Ginninderra Press. He is also the co-author of ten play collections for young people, as well as a multi Green Room Award nominated play, Last Chance Gas, which was published by Currency Press. Recent other writing includes screenplays for films with a tertiary education purpose.