Almanac Music: Going Down Music 'Rabbit Holes' – prior to the Internet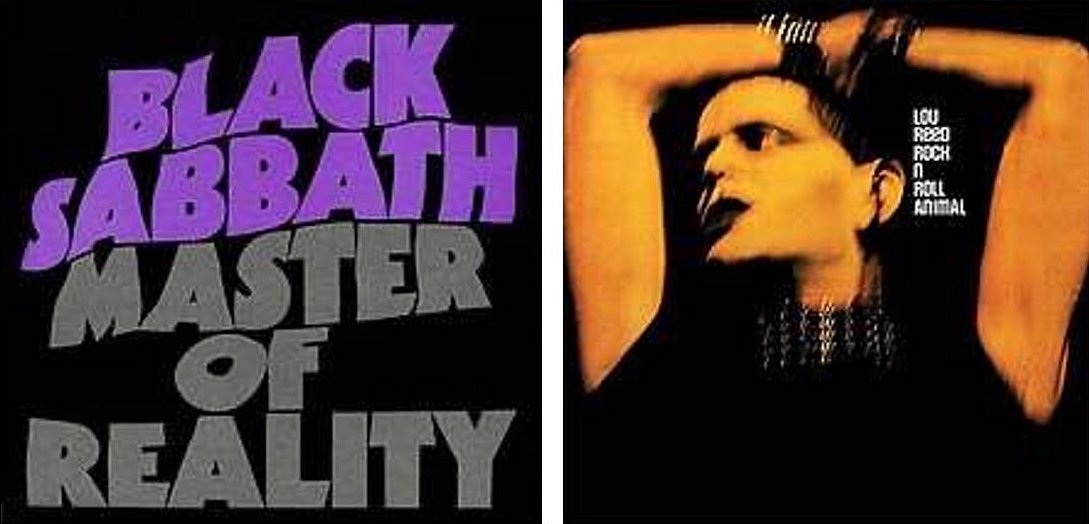 I was having lunch with a friend, Joel, recently and we were discussing as middle-aged music lovers those sliding door moments we had as kids that changed our outlooks forever.
For Joel, it was when he was eight years old and his dad bought him Iron Maiden's Number of the Beast on cassette. It led to a lifelong addiction to all things heavy metal and a career as an independent record company executive for twenty years, often travelling the world and eventually meeting his heroes from Iron Maiden on a number of occasions.
My story is nowhere as sexy as that but no less significant. In 1978 as a fifteen-year-old in my housing commission home town of Medina in WA, 40km south of the most isolated city in the world, Perth, our exposure to music was pretty much limited to Countdown on ABC TV.
Now, as a St Kilda FC tragic myself, I love Molly Meldrum and what he did for Australian artists but the music he promoted was often rubbish. Anyone remember Pussyfoot, Racey and Christie Allen? I rest my case.
All this changed one fateful after-school visit to my mate Andrew Meade's Atkinson Rd house. His sister Janice, who was a few years older than us, suddenly became a high priestess of music.
Janice was a Rolling Stones aficionado and was excited by the new album, Some Girls, having been disappointed with their previous album Black and Blue. She played a few tracks and Andrew and I concurred. It sounded great.
She then asked if I had heard Black Sabbath before. I had heard a couple of songs, most notably a single, Sabbath Bloody Sabbath, but nothing consequential. She then played the album Master of Reality from 1971 and I was 'gone'. I'd never heard anything like the first track Sweet Leaf, an ode to marijuana which I didn't know or understand at the time. I just stood in awe at the intense darkness of what I was hearing.
Black Sabbath were pioneers of heavy metal, tough, hard working and very serious musicians. Lead singer Ozzie Osborne was often lampooned later in life for his childlike, erratic behaviour but he was no 'dill' and possessed one of the greatest rock voices ever.
The band was famous for their 'light and dark' methods on albums whereby they could intertwine powerful rock with beautiful instrumentals and ballads. This is a classic example from Master of Reality, with the instrumental, Orchid, followed by an ode to Satan, Lord of this World.
There is no doubt it's Black Sabbath who were faithfully satirised in the first and still greatest 'mockumentary' ever made, This is Spinal Tap, in this memorable scene featuring Nigel Tufnel and documentary maker Marty Dibergi.
After getting my aural 'rocks off' with Master of Reality, attention turned to the second album Janice introduced me to, Lou Reed's Rock n Roll Animal. Recorded live at the Academy of Music in New York in 1973, this was Lou in make-up, leather and studded dog collar smashing out songs from his recently divorced group, The Velvet Underground.
The band he assembled was as tight as a drum and featured a brilliant guitarist, Steve Hunter. His solo at the start of track one, Sweet Jane ,I'm sad to say, I've been 'air guitaring' for over forty-five years. My kids simply run every time I play it.
In those days there were albums that were more about the art than committing to a contractual number of tracks. Rock n Roll Animal is one such album. Two tracks on side one and three on side two. For me it's Sweet Jane and Heroin on side one that still resonate the most after all these years.
As the icing on the cake that indelible afternoon, Janice showed me her New Musical Express Encyclopaedia of Rock. Not only was it beautiful to look at and impeccable in its research but it had little arrows within each artist's story, which today on a website is called a 'link'.
Through following these arrows you educated yourself on the myriad of connections these great artists had. A 1970s musical 'rabbit hole' if you will.
After getting home that afternoon, I mowed lawns, collected empty soft drink bottles from neighbours, did anything I could to save up and finally took the bus to Fremantle and bought the book from a bookshop on the Cappuccino Strip. There were only two editions ever published, 1977 and 1978 and I've proudly still got my copy 44 years on.
I bought the LPs of Master of Reality and Rock n Roll Animal from Mills Record Bar in Fremantle and, a year later, the cassettes. Later in adulthood came the CDs and T shirts, both first-packed for good luck whenever we travel.
Black Sabbath, Lou Reed and the New Musical Express Encyclopaedia of Rock have led me to discover many genres of music and artists over the decades. Those two albums and that book opened my eyes to a world beyond the kitsch of Countdown, with a bit of help from an unobtrusive, generous high priestess of music, Janice Meade.
More from Ian Wilson Here.
To return to our Footy Almanac home page click HERE.
Our writers are independent contributors. The opinions expressed in their articles are their own. They are not the views, nor do they reflect the views, of Malarkey Publications.
Do you enjoy the Almanac concept?
And want to ensure it continues in its current form, and better? To help things keep ticking over please consider making your own contribution.
Become an Almanac (annual) member – CLICK HERE.
One-off financial contribution – CLICK HERE.
Regular financial contribution (monthly EFT) – CLICK HERE.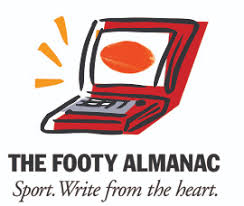 Former army aircraft mechanic, sales manager, VFA footballer and coach. Now mental health worker, blogger and coach of Eastern Warriors Over 35s (new players always welcome!). Lifelong St Kilda FC tragic and father to 2 x girls.